What Is A Birdie In Golf?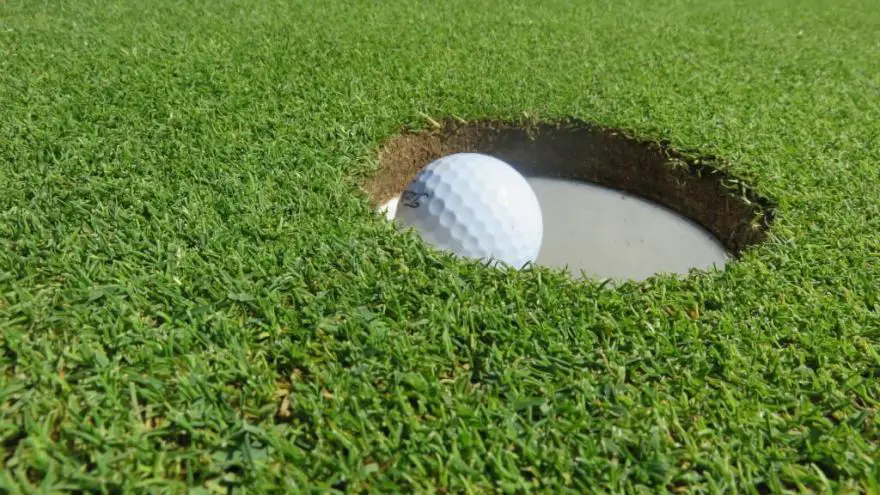 What Is A Birdie In Golf?
www.hombregolfclub.com
A BIRDIE in golf is when you get the ball in the hole in one less than the assigned PAR – the number of shots you should take to complete the hole.
A birdie on a par three would be completing the hole in two shots.

A birdie on a par four would be completing the hole in three shots.

A birdie on a par five would be completing the hole in four shots.
BIRDIES ON PAR THREES
A birdie on par three occurs when the golfer completes the hole in two shots. Typically, this means hitting a good iron shot and holing a short to mid-length putt. However, birdies can also occur when the green has been missed, and the golfer manages to 'chip it in.'
Many new golfers view par 3s as the easiest holes on the course, as they are the shortest. In some ways, this does make them the easiest to birdie – you only need to hit one great shot to leave yourself a tap in putt.
However, par 3s often play a lot harder for better golfers. This is because they will be hitting seven irons and up into the greens, while on par 4s and par 5s, they can hit their drivers far enough to have short irons and wedges to the pin.
BIRDIES ON PAR FOURS
To get a birdie on a par 4, you must finish the hole in three strokes. This usually consists of hitting a drive down the fairway, knocking it onto the green with your second, and finishing off with the putt.
However, some very short par 4s are considered 'driveable.' These will be between 280 and 350 yards, where pro golfers can hit their driver far enough to get it onto the green in one and leave a two-putt for birdie.
Par 4s are the most common holes on golf courses, with most having between eight and twelve throughout eighteen holes. 
BIRDIES ON PAR FIVES
To record a par 5 birdie, you must finish the hole in four strokes. For amateur golfers, par 5s can be the hardest, as they are the longest holes and require multiple long shots in a row.
However, for professionals, par 5s are the best birdie chances. This is because they are often reachable in two, with a long drive into the fairway followed by a long iron, hybrid, or fairway wood. 
Even if they are not, pro golfers are usually looking to have a wedge with their third shot, and more than likely, just a chip. This makes getting it close to the hole and leaving a good putt for the birdie.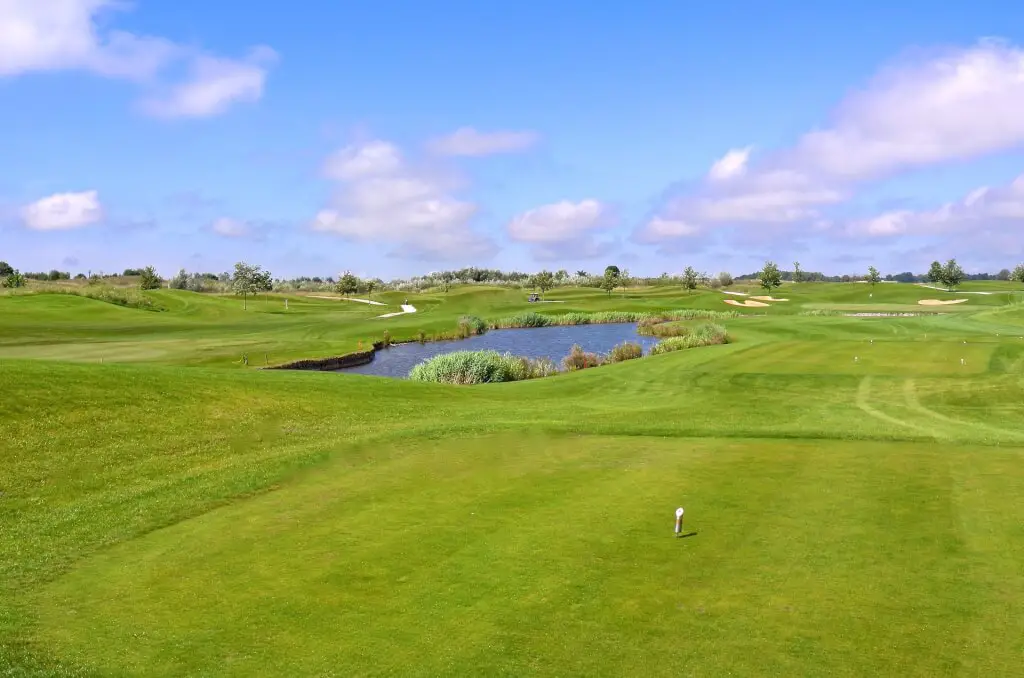 FAMOUS BIRDIES IN GOLF
Birdies are often some of the most memorable holes in golf, as they require incredible skill and at least one fantastic shot.
During the 2012 Ryder Cup, with Europe trailing 10-5 on the second afternoon, Ian Poulter made an unbelievable FIVE birdies in a row to win his match and inspire the biggest comeback in the tournament's history, later dubbed 'The Miracle At Medinah.'
In 2017, Jordan Spieth was leading the Open on the back nine on Sunday. On the 13th hole, he hit his drive sixty yards off line, took a drop in the driving range, and took over thirty minutes to make a bogey. Just a year after collapsing at the Masters, he looked like throwing away another major.
Instead, Spieth knocked his approach shot on the very next hole to within tap in the distance to start a run of birdie, eagle, birdie, birdie, and take the victory.
And where would this list be without Tiger Woods? Possibly the most famous golf shot of all time came at the famous par 3 16th at Augusta National during the 2005 Masters.
Woods hit his tee shot over the green in a tight battle with Chris DiMarco, leaving a perilous chip. He had to aim over twenty feet left of the hole, stopping his ball at the top of a steep slope and letting it run down towards a water hazard. It would be hard even to make par.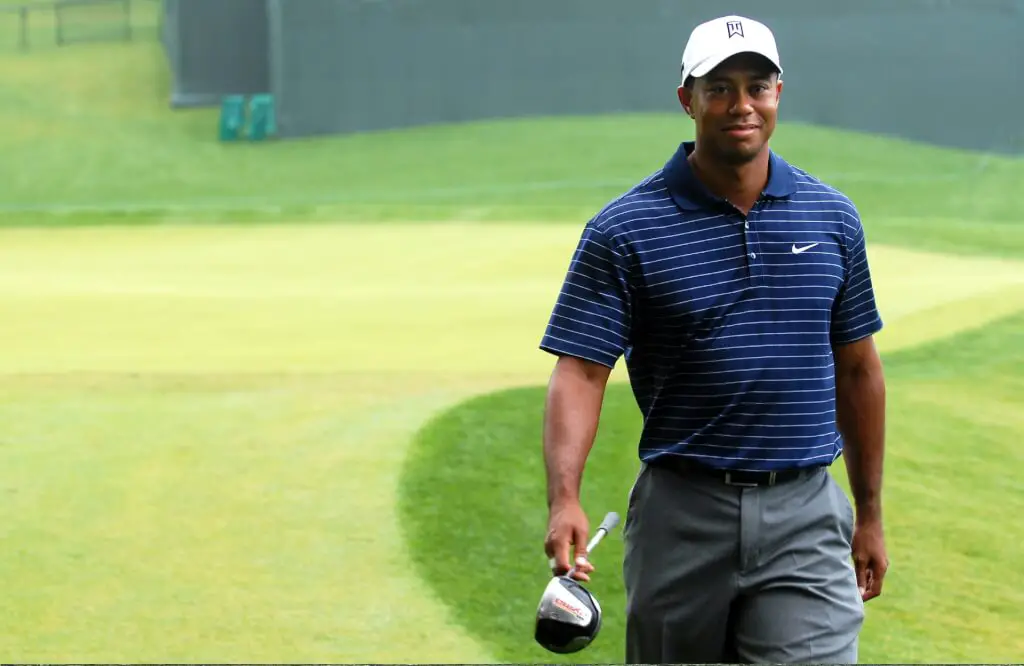 Tiger did as Tiger does, playing it to perfection. The ball trickled towards the hole, seemingly stopping on the edge, before at last trickling in for a scarcely believable birdie two.
'In your life, have you ever seen anything like that?' the commentator roared, completing one of the best, most famous, and indeed most iconic birdies ever seen in golf.
Pin for later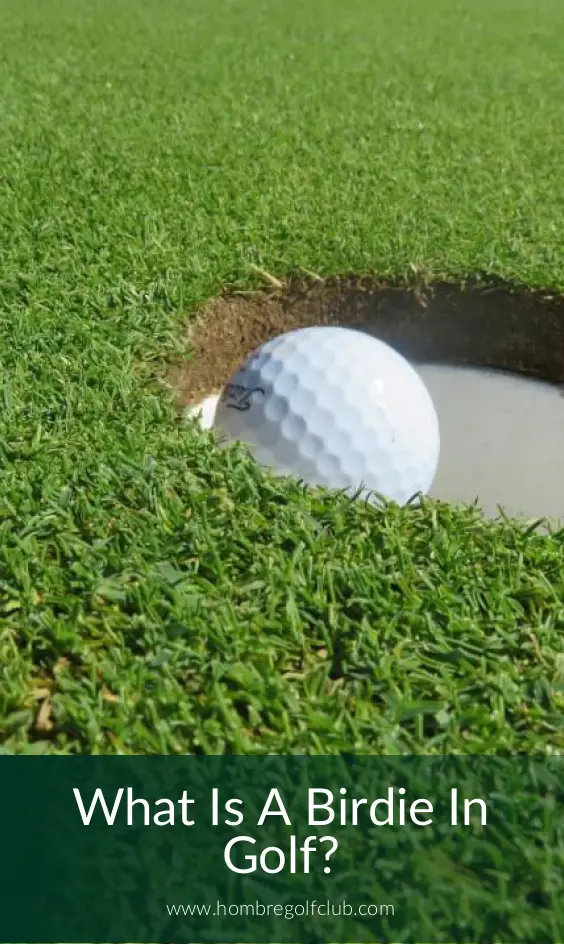 Most Read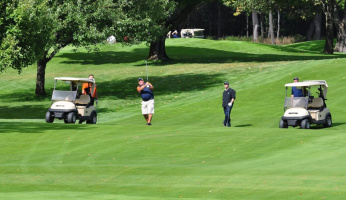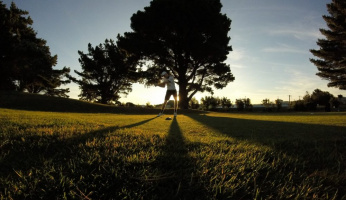 Subscribe to our Newsletter