All About the Different Types of Golf Courses and Adapting to Each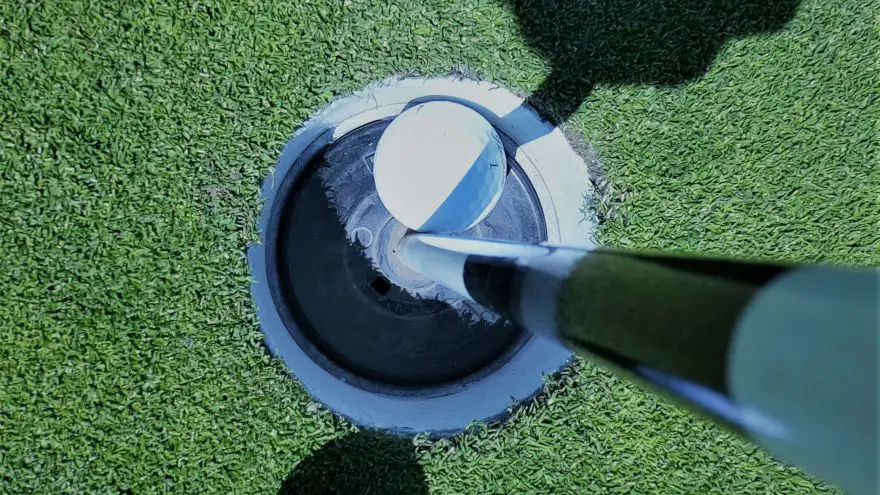 All About the Different Types of Golf Courses and Adapting to Each
www.hombregolfclub.com
Golf is a sport that many people enjoy. It's relaxing, fun to play, and the perfect way to while away the hours on a Saturday morning and afternoon. The one mistake that new golfers make, however, is thinking that all golf courses are the same. In reality, there are a few different types of golf courses and even a few different types of grass on golf courses, as well.
A golf course can be divided into a few different types, including the style of the landscape you're playing on, the amount of time it takes to play that course, and what access people have to that specific course. The main groupings are access, size, setting, and design. If you're going to play on different courses, then you're going to have to adapt to each of them. In this blog, we'll discuss the different types of golf courses, so you are ready to play on any of them you choose. Now, without further ado, let's dig into the golf courses, shall we?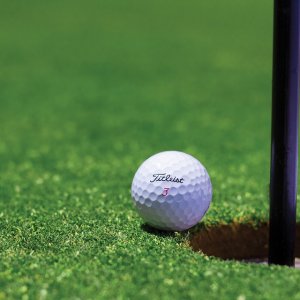 Types of Golf Courses by Access
It's important to note here that not all golf courses are available to all players. These types of golf courses are considered to be access courses. Some of these are private clubs, and others give preferential treatment to their members. The most common types of access golf courses are listed below.
Public Courses
Public courses are those where anyone is allowed to play. There are two sub courses within the public course category. These sub courses are the municipal course and the daily fee course.
The daily fee courses are open for everyone to play on, but are privately owned and often upscale, meaning they cost quite a bit more to play than a municipal course does. A municipal course is a course that is run by the county or the city so that the town's residents have a place to go play. These types of golf courses are open to local residents and out-of-towners alike.
Resort Courses
Our second type of access golf course is the resort course. This type of golf course is just what it sounds like, a course that is on the property of a resort. These are usually open to the public, but the best tee times and greens are reserved for guests of the resort. While these are technically public courses, many times, the resort will make staying at the resort's hotel a requirement in order to use their greens.
Semi-Private Courses
Semi-private courses allow the public to play their greens, but they also offer memberships as well. Golfers who have memberships often receive certain perks, such as the best greens, the best times, and hefty discounts, and often access to the club's other perks and amenities as well.
Private Courses
The last of our access type golf courses in the private course. These courses are reserved for golfers who join the club and pay the fees associated with playing on private greens. Membership fees vary from club to club, and no public golfers are allowed.
Types of Golf Courses by Size
Another way that the different types of golf courses are grouped is by size. The size refers to the number of holes, where the standard is 18, and the types of holes the golf course offers. Types of holes usually include a mix of par 3, par 4, and par-five holes. Below, we will go into the different types of golf courses by size.
18-Hole Courses
This is called the standard 18-hole course because there is really no official name for it. This type, of course, usually features mostly four par holes but also has a mixture of 3 par and five par holes as well. When most people think of the words "golf course," this is usually the course they are referring to and expect to play on.
9-Hole Courses
A 9-hole course is just what it sounds like, a course with nine holes, most of them being par four holes. It also features a few pars three and par-five holes, but not as many, and is nine holes, so it is shorter in length.
Executive Courses
An executive course is one where the course will always be shorter but will feature 9 to 18 holes. It will include more par three holes, than par four and par 5. The purpose of an executive course is to be able to finish the course in less time, which makes it perfect for a short game on a busy day.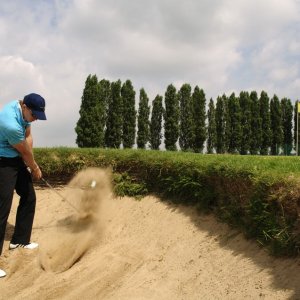 Par-3 Courses
Par 3 courses are designed where all of the holes on the course are par three holes. This type, of course, will be shorter than an executive course and will be even faster to play.
Approach Courses
The approach course is the shortest course there is, even shorter than the par-three, and is designed for experienced golfers to get in practice. It is also the perfect type of course for beginners to the golf game, as it's short and allows them to practice without getting frustrated or tired. These are perfect courses to practice and play a very quick round of golf. These are also called pitch-and-putt courses because of this, as well.
These are the five types of golf courses by size that you should know about. Next, we will move into the types of golf courses that are determined by setting and design.
Golf Course Types by Setting and Design
The third and final type of golf course is grouped by the setting of the golf course and the design. There are three main types of these listed below for you to go over.
Links Courses
Links courses are built on sandy coastlines that are open to winds, and with very little trees, but quite a bit of tall coastal grasses. The best features of link courses are the large, slow greens and the fast, firm fairways. Another unique feature of these types of courses is that the rough and fairway aren't watered but are instead watered by nature. These also often feature large, deep bunkers, and this type of golf was first developed in Scotland.
Desert Courses
A desert course is just what it sounds like, a course that is built in the desert, where the course itself might be lush, but might very well be the only grass in that area. These types of courses are more often associated with the American Southwest and the oil-rich areas of the Middle East.
Parkland Courses
Parkland courses are on lush, verdant land that features plenty of trees and is manicured lushly and elegantly. They are fast greens that are mostly located in inland regions. They are named parkland courses because the setting is so park-like. These are the types of courses that most PGA tour courses are played on and a good example of the type of golf course you can expect if you choose to play on a parkland course.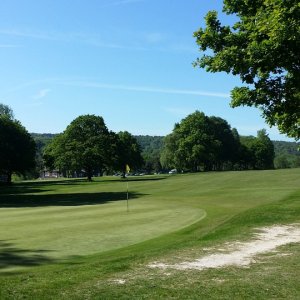 The biggest issue with categorizing golf courses by setting and design is that some courses just don't fit easily into a category. Heartland courses and Sandbelt courses can actually fit easily into other courses, making it difficult to know which is which. The only courses that are easy to categorize are the desert courses, which are easy to spot. If you're searching for one of the courses above to play on, you might be better off asking the golfing club what type of category their course fits into, just to be on the safe side.
Now that we know the different types of golf courses that you can play on let's move into a little bit about the types of grass that can be featured on each course to finish up and round out our blog.
Different Types of Grass Used on Golf Courses
While golf courses are designed for having a good game, sports, and competition, if you have ever looked around at the course you're playing on, you will notice that it is very well manicured. There are quite a few types of grass that are perfect for the landscape of a golf course. In this section of our blog, we will delve into a few of the different types of grass for golf courses out there today.
Bermuda Grass
Bermuda is one of the most common and time-tested grasses out there for golf course use. Typically, it is used in warm weather locations, such as Florida and Georgia. It withstands heat easily, can be mowed low, is resistant to drought, and can be repaired quickly.
Other Types of Grass Revealed
Below you will find a list of the best types of grass used on golf courses today.
• Bentgrass
• Perennial Ryegrass
• Zoysia
• Poe Annual Grass
• Kentucky Blue Grass
What Type of Golf Course Should You Play On?
The type of golf course you play on is entirely up to you, but you should take into account your experience level before making that final decision. There is no reason you shouldn't be able to play on all the different types of golf courses once you are experienced enough to do so. In reality, golfers are as varied and different as the courses they play, so there is no right or wrong answer to this question. Do what feels best and is the most fun for you.
This concludes our blog on the different types of golf courses out there today. Remember, play what you are comfortable with and what you have the most fun on, and the rest will certainly fall into place on its own. Happy golfing, everyone!
Sign up for our newsletter to stay up-to-date!
Pin for later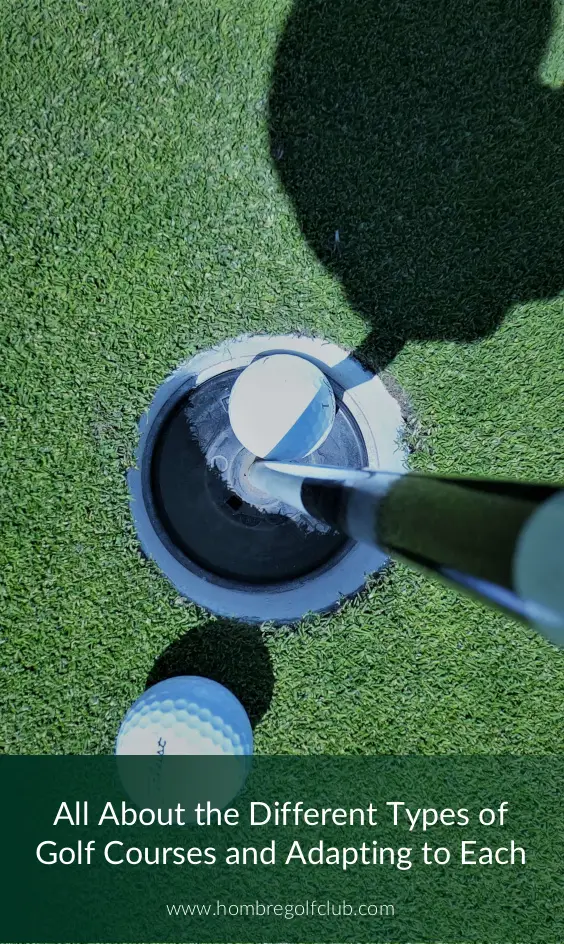 Most Read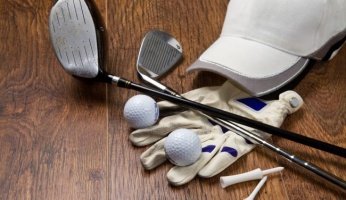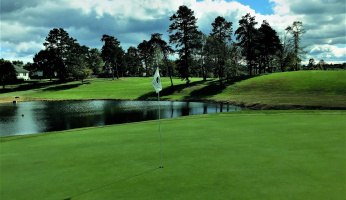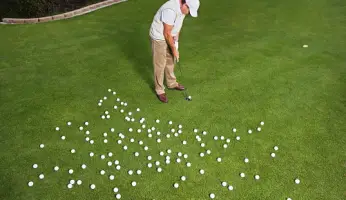 Subscribe to our Newsletter