Top Tips to Break 80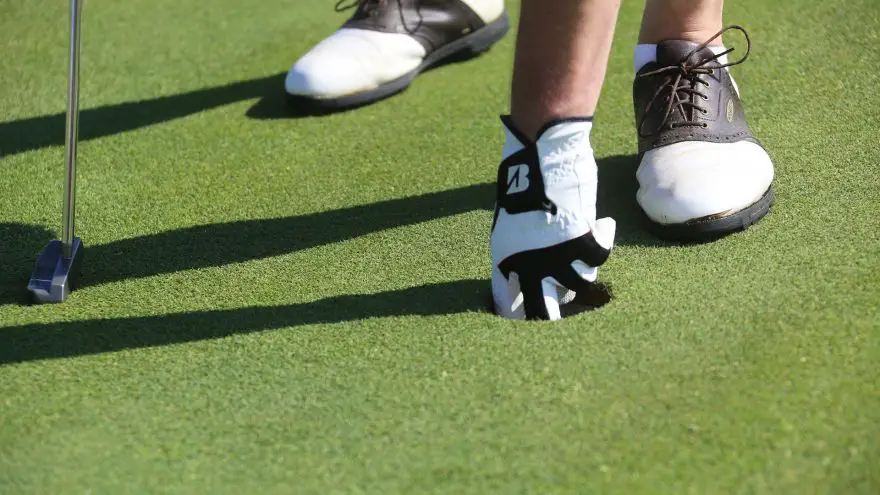 Top Tips to Break 80
www.hombregolfclub.com
So, you're ticking off the milestones. You've broken 100. You've broken 90. You might have had a single figure round here or there. But now you're onto the next biggie: getting into the 70s.
Shooting in the 70s is a big psychological hurdle because it feels like proper golf. The pros shoot in the 70s often – we'll forget they do it on incredibly long courses with thick rough and lightning-fast greens. But most people would agree that you're a pretty decent golfer if you can shoot sub-80 regularly. 
If you've never leaped that hurdle, it can feel impossible – but never fear! It's surprisingly not as terrifying as it sounds, and with these five simple tips, hopefully, you can be putting a seven in front of your next scorecard.
How Well Do You Know Your Game?
This is one that a lot of people forget. You watch the professionals on tour, and they've got all the shots. No matter the hole, they've got something in their bag to combat it. High fade, low draw, flop shot, punch, massive drive… you name it, they've got it. So often, get to the course and try and emulate them – and that can be disastrous. 
To break 80, on most courses, you need to shoot +7. This means, even if you don't get any birdies, you can bogey nearly half the holes. What that comes down to is this: if you're facing a shot you hate, DON'T TAKE IT ON.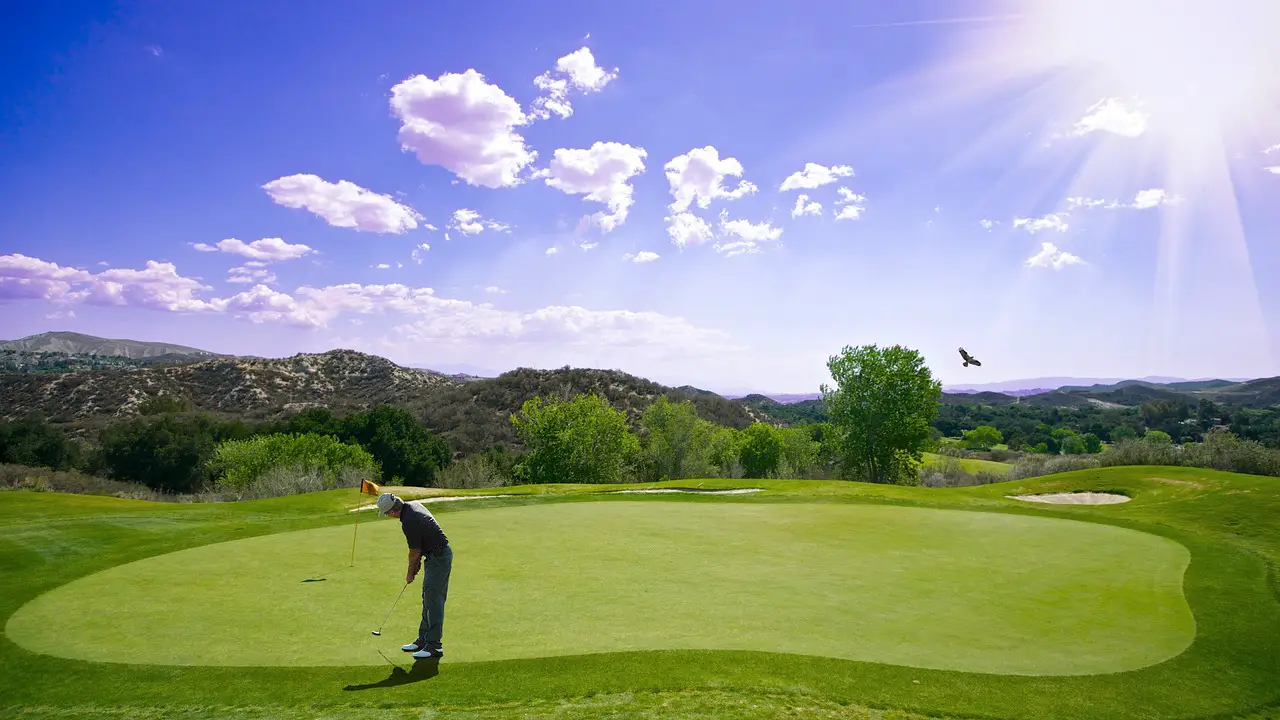 Let's say you're coming onto a dogleg left par four. The aggressive line is to whip a draw around the trees, leaving yourself a wedge in. But you always hit a fade with your driver. What should you do? The answer is: play that fade and hit the right side of the fairway. Sure, you might have a five iron in, but that's better than a lost ball in the trees. 
And that brings me to my next point: know which shots you hit well. I've always struggled from forty to ninety yards, but from 110 or 120, I feel pretty confident. So on par fives, rather than smacking a three wood close to the green, I lay back with a six iron. Or, another example: I play with quite a low ball flight. So rather than taking out a lob wedge and trying to clear the tree between me and the green, I'll grab a seven iron and bunt one up there.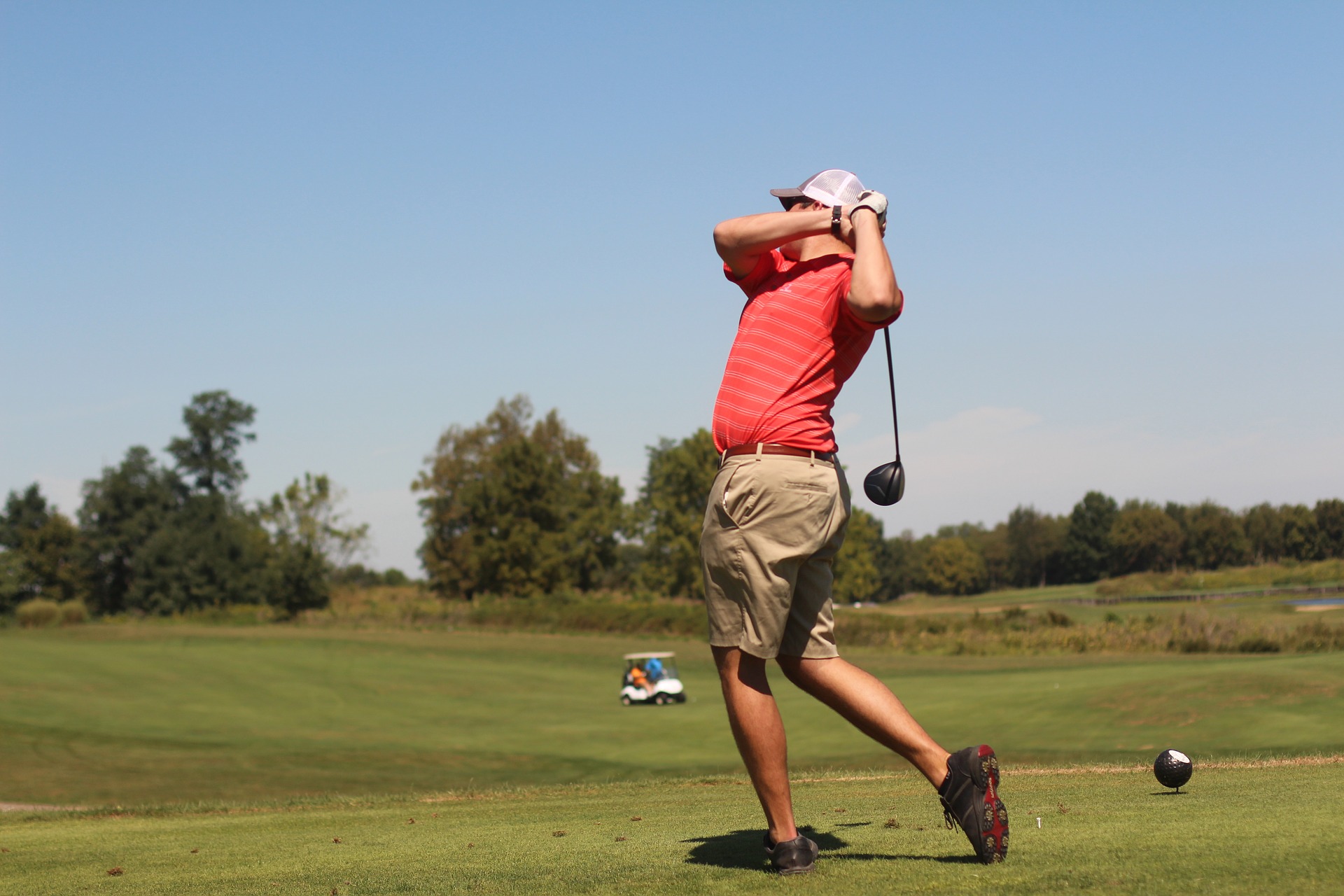 It might not always be pretty, and it might not always be the most aggressive approach. But learn which shots you feel confident on, and hit them. Trying to do something new under pressure is the quickest route to blow up holes. Which, brings us to the next tip:
If You Miss, Miss Smart
No, this tip isn't some super-hero woman with an incredible intellect. It's about knowing where to leave your golf ball if you don't execute your shot perfectly.
That sounds counter-intuitive. How do you play for the bad shot? Surely you should be picturing every shot going where you want to? Well, yes. And no.
By the time you're thinking of breaking 80, you should have a decent knowledge of your own game. Is your driver miss left or right? What about with your irons, your wedges? This knowledge is crucial to putting together a score. Because we're not Tour players – we don't hit perfect shots every time. You're going to miss greens, but you've got to do so in a way that gives you a chance of making par.
One more hypothetical: you're coming into a green with a vicious pot bunker to the right. The flag is tucked up against it, and you tend to play a fade. If you take on that pin, there's a good chance you're going in the bunker, and then you're bringing in big numbers. So play smart. Aim for the left side of the green, and if you hit that perfect baby fade, great! If you don't, you've got a putt. Even if you tug it, you've got a much better chance at getting up and down. 
This game requires you to put your ego aside for a second. If you play a draw, it will be hard to get the ball close in that scenario. So play for the middle of the green! Take out the bad miss.
Take Your Medicine
This is the final quote-unquote 'negative' tip, I promise, but it's a simple one and a key one. Double bogeys are the death knell of a round in the 70s, so avoiding them is necessary. That doesn't mean you have to play perfect golf the whole way round – far from it! But the key is not compounding errors.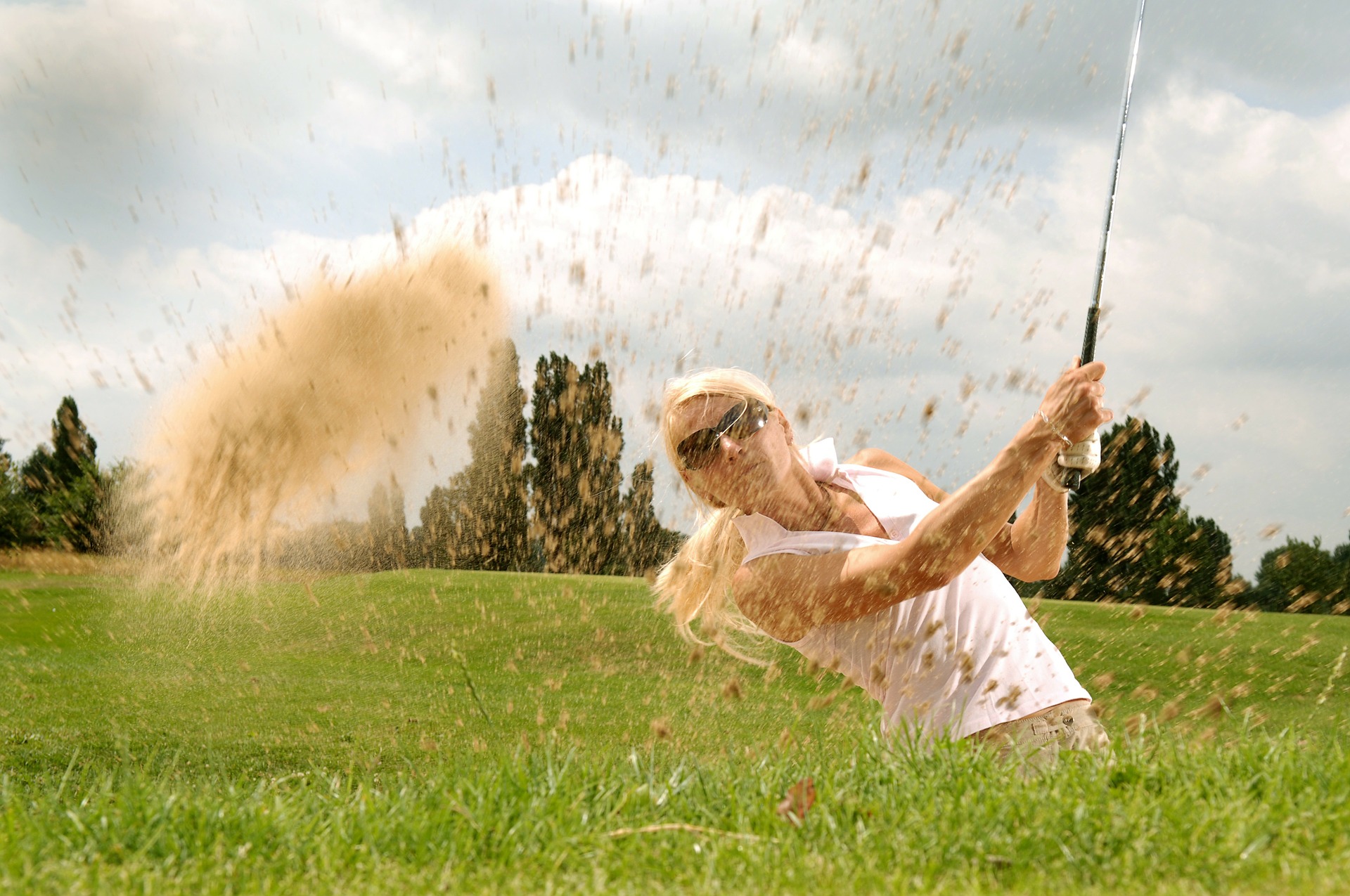 So: if you miss the fairway, get yourself back in play. If you short side yourself on an approach, make sure your next shot is a putt. The goal should always be to give yourself a par putt. If you can do that on your bad holes, you'll knock off those shots in no time.
The Pressure Of Practice
When you're looking to break 100, or even 90, you've got many more shots to play with – which sounds stupidly obvious. But what it means is that you can miss a shot putt and have a lot of time to make it up. When you're trying to break 80, you get less of a buffer – which means more of your shots are going to be crucial.
Where this really comes to a head is short putts. Suddenly your brain starts going into overdrive, your hands tense up, your fingers start shaking, and… you've yanked it left. That easy par becomes a bogey, or that safe bogey a double. Too many of those, and you're putting a lot of pressure on your long game.
The truth is, the physical act of holing a short putt is easy. What's hard is the mental side, and the only way that gets easier is through practice. So practice! When you're out playing a casual round, don't give yourself that tricky three-footer for par.
Actually, don't give yourself anything! If you get into the habit of holing out when it doesn't matter, you'll be in a great position to execute when it does – and you'll be amazed how that confidence seeps into the rest of your game.
And Last… Smile!
I said I was done with the negative ones, didn't I! 
The break 80 period of golf is a strange one. By this point, you're good enough to take it seriously but still, have the blowout holes in there. It can be a frustrating stage as well – you know you're good enough to hit proper shots but too often make mistakes. If you start carrying that frustration around the course with you, it'll eat you alive.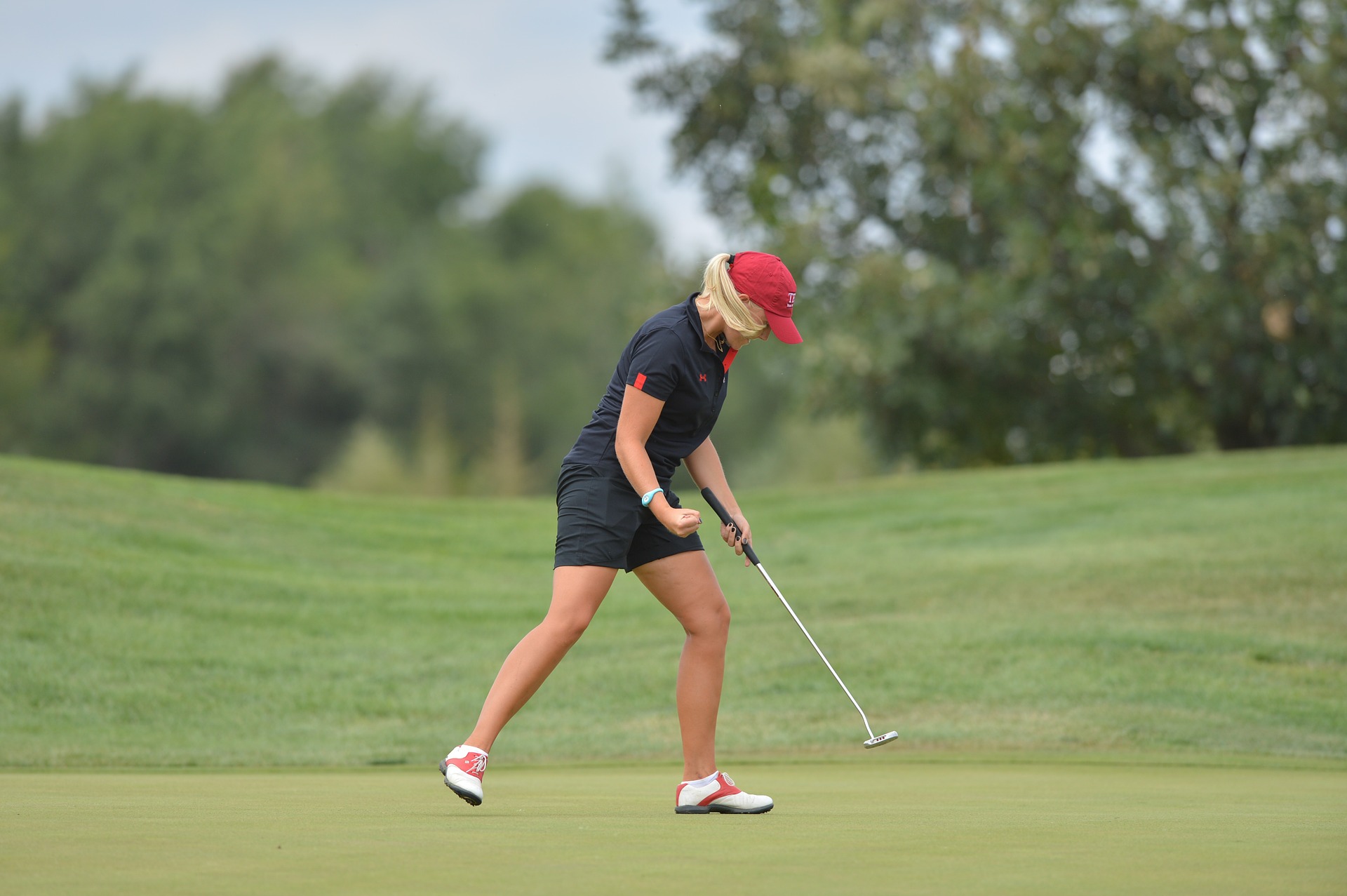 So remember that this is a game! Try to enjoy the walk, and the company, and the nature around you. Laugh at the bad shots, even if inside you want to snap your club over your knee. Even if you fake happiness, you'll be amazed at how much difference it makes to your demeanor. Force yourself to walk tall with a smile on your face. 
Golf is a frustrating, infuriating game and is hard enough without getting in your own way. As hard as it sounds, try to relax and enjoy the time on the course, and good scores will soon follow.
Pin for later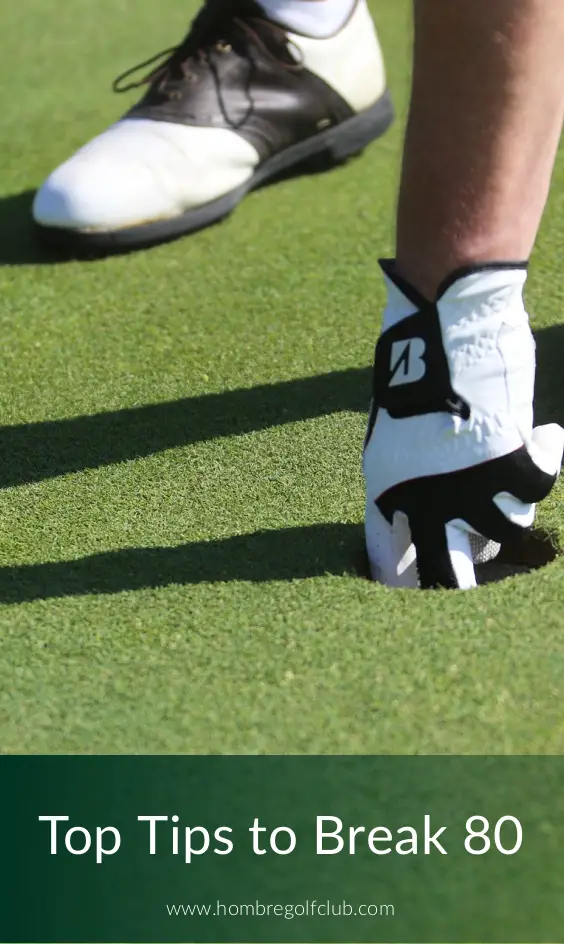 Most Read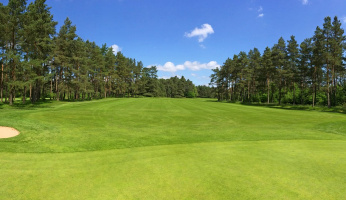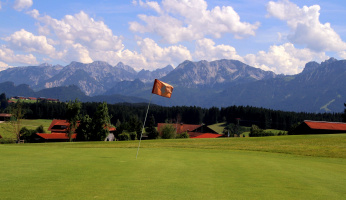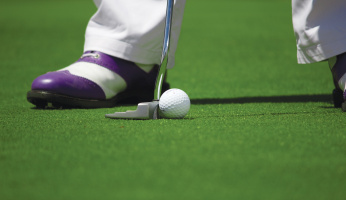 Subscribe to our Newsletter