Best Golfers of All Time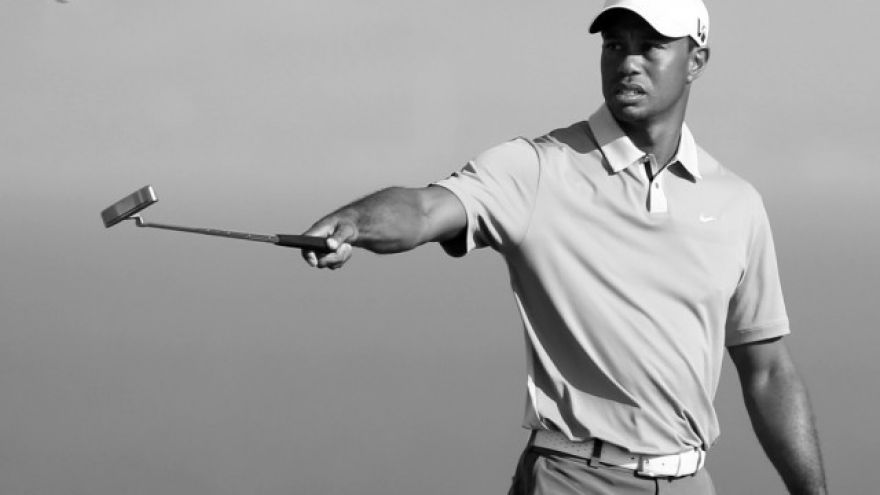 Best Golfers of All Time
www.hombregolfclub.com
To take a snap shot of the history of golf and select the best golfers of all time presents a difficult task. With the era differences so dramatic, it can prove to be a daunting task to undertake. With the help of those who are more knowledgeable, one can get a glimpse of just what each individual golfer offered the game during their time. Not having been around to see every single golfer take it to the links, it is necessary to rely upon the knowledge and experience of others and trust that the information they give is accurate and in good faith.
Determining the best golfer in the world, and the nine below him that round out the top ten golfers of all time, has to be subjective. There is no objective basis that could end all argument over the top golfers… there is always room for discussion and debate. One must consider what s/he believes is the most important characteristic of the best. Is it the career numbers, best season? Is it the style, or does character come into consideration?
In the end, we all will come up with our own top ten list of best golfers in the world; we can all have different reasons and whys. We will all be able to argue and justify our point. So, without further ado, here you have this version of the best golfers of all time:
Number Ten: Tom Watson

Image Source: arlon-is-on.be
As a dominating force in the golf game during the 1970s and 1980s, Tom Watson, under the mentorship of another nominee introduced later in this list, Byron Nelson, amassed a career total of 39 PGA Tour wins; eight of which were Major Championships. Of Watson's accumulated victories, five of them came in the British Open.
At the end of his career, Watson made one last run and cemented his greatness as one of the best golfers in the world when he, six decades in age, took the 2009 Open Championship to an amazing four-hole playoff before coming up just short of another victory.
Credit could also be given to Watson for bringing the game of golf into popularity, as he engaged in a cordial battle with another list maker, Jack Nicklaus.
Number Nine: Sam Snead

Image Source: jimmcleangolf.wordpress.com
If nothing else counts, Sam Snead earned his way into the top golfers in the world with his record holding 82 career PGA Tour wins.
Playing during the same time as Ben Hogan and Byron Nelson, Snead didn't have it easy. During his accumulation of victories, Snead walked away with three PGA Championship winnings and one Masters victory. At the age of 62, Snead finished third in the PGA Championship.
Although he won seven majors, he was never able to wrap up the top spot in the U.S. Open, managing to only attain second place on four different occasions.
Number Eight: Byron Nelson

Image Source: sportsday.dallasnews.com
Anybody who earns a championship named in their honor increases the likelihood that they will find themselves on the top ten list in their profession. Byron Nelson, who played from 1935 to 1946, is recognized for his significance by the annual "Byron Nelson Championship" in Dallas.
In his eleven-year career, Nelson walked away a winner in 53 championship tournaments, five of them were Majors. He also came out on top of both the PGA and Masters Championships on two occasions apiece.
Nelson also earns his way into number eight of the top golfers of all time because of his 1945 magical golf season, where his 11 consecutive victories led to his 18 total wins that year.
While being known for his ability to hit the golf ball straighter than any other player, Nelson was also an upright character. In 1974, he entered into the World Golf Hall of Fame. He also pocketed numerous other awards, with the Most Distinguished Sportsman being one of them; presented to him by the United States Golf Association.
Number Seven: Gary Player

Image Source: viralsector.com
Often overshadowed by another great, Jack Nicklaus, Gary Player suffered being underrated regarding his importance in golf history. Definitely deserving to be in the list of top ten golfers of all time, Player is recognized as being the most successful non-American golfer.
While his career didn't just exist on American soil, Player was victorious in 24 PGA Tour events. In comparison to others on this list, Player's win total may seem low, however, much time he spent overseas amassing more than one hundred victories. His international play at the professional level was pioneering during his time.
Of Player's 24 wins, 9 were major tournaments. He earned 6 Championship Tour victories and 3 Open Championships to add to his resume. He completed the Career Grand Slam (the four major tournaments) at only the age of 29, making himself one of five to accomplish it.
Off the course, Player continued to earn his spot on this list by authoring numerous books and designing over 325 golf courses.
Number Six: Bobby Jones

Image Source: wikipedia.org
Likely best known for his early retirement at the age of 28, Bobby Jones acted quickly on making his impact in the golf world. As one of the best golfers of all time, Jones started early when he dominated the amateur leagues, winning multiple U.S. Amateur Championships. In his professional golf career of seven years, Jones won four U.S. Opens and three British Opens.
Jones won the Major events – which in his era was the U.S. and British Open and the U.S. and British Amateur Championships -13 times… and in 1930, he completed the Grand Slam and took home victory in all four in the same season. In his last 12 National Championship tournaments, Jones place first or second in 11 of them.
Despite his resume of successes, what makes Bobby Jones stand out among the others is that he was rumored to play only a single round of golf each week, and was a fair-weather golfer, meaning in the winter, he wasn't on the course (Golfwrx).
Number Five: Arnold Palmer

Image Source: dispatch.com
Frequently called "The King," there is no doubt that Arnold Palmer belongs on this list. Having 62 PGA Tour wins, Palmer brought the game of golf into the entertainment industry and made it the sport it is recognized as it is today. He is also known for his stellar putting skills, still considered one of the best of all time.
With seven victories in the major tournaments, including four top spots in the Masters, Palmer earned his award for the PGA Tour Lifetime Achievement Award, which was graced upon him in 1998.
Although he ended his career without a victory in the PGA Championship, Palmer's success surmounts this vacancy on his resume and earns him the number five spot on the list of top golfers in the world.
Number Four: Walter Hagen

Image Source: thememorialtournament.com
Walter Hagen ranks high on the list of the top golfers in the world, more for his influence than his play, which is impressive itself. Starting out as a caddy, Hagen had difficulty in being even welcomed as a player into the golf world, often ostracized by the professional golfers. He was known as having been forbidden from entering the clubhouse at the Open Championship in 1920, having to use his limousine as a changing room.
Hagen walked his walk on the course. He won his first major championship at the age of 22 at the U.S. Open in 1914. Having 11 professional major victories, which is third in the top 3, behind Tiger Woods and Jack Nicklaus, he won four consecutive PGA Championships between 1924 and 1927. He added a fifth PGA Championship on a separate occasion.
In addition, Hagen was the first American golfer to bring home a victory in the British Open, winning a total of four in his career, and won two U.S. Opens. He was also elected captain of the United States Ryder Cup team for the first six Cups that he played in.
On a side note regarding Walter Hagen, he was among one of the first golfers to benefit financially from his play, gaining product endorsements. It is believed that he was the first athlete to ever crest the $1-million-dollar mark in earnings (golf.about.com).
Number Three: Ben Hogan

Image Source: thefamouspeople.com
Despite a career cut short due to an automobile crash, Ben Hogan, often thought of as having the best swing in golf, managed to rack up 62 career victories. Of those victories, nine were major championships. He also was the first American to come out on top in the British Open.
In 1953, Ben Hogan was victorious in five of the six tournaments he entered. Three of the five wins were in major championship tournaments.
It is said that Ben Hogan, who started his career with the serious hook problems in his swing, was able to overcome this and establish himself to be known as one of golf's greatest technicians (golf.com).
Number Two: Tiger Woods

Image Source: ftw.usatoday.com
It is right about here where the arguments start over who is the top golfer ever. While you are reading it correctly, Tiger Woods is the number two best golfer in the world ever. Be patient and it will be explained why he is not at the top of this list.
Looking at Tiger's accomplishments, it can be summed up in the fact that he has been victorious in nearly 1 out of every four professional tournaments that he has played in. This amazing feat has earned him 11 honors as the "PGA Player of the Year."
With his 14 professional major golf championships and 79 total wins in PGA events, Tiger Woods has spent more time as the number one ranked player in the world than any other golfer in history. He was also the youngest golfer to achieve the career Grand Slam… and then added a couple more to his resume later on.
To concrete in his greatest as one of the best golfers ever in the world, consider this feat: In three events, the U.S. Open, the British Open, and the Masters, Tiger managed to win the field by 15, 11, and 12 shots respectively. Those are huge and dominating victory spreads that represent just how far above the rest of the game Tiger often stood.
Yes, Tiger has struggled as of late, but is he done?
Number One…
Yes, Tiger Woods has, as Golf Expert Brent Kelley wrote in his article, Ranking Golf's Greatest Players Ever, "won more money titles, more scoring titles, more Player of the Year Awards – more than (Jack) Nicklaus, more than anyone else." He added, "Woods has more total PGA Tour wins than Nicklaus. Woods has more seasons with five or more wins than anyone else…"
While these facts exist, as mentioned earlier, many other factors may, and will, be taken into consideration. For this number one spot on the Best Golfers of All Time, character and influence play an integral part. So, without further ado, the number best golfer in the world is…
Jack Nicklaus

Image Source: theepochtimes.com
The "Golden Bear," Jack Nicklaus has earned his spot atop this lists of greats. As the winner of the most major tournaments in the world, at 18 total, Nicklaus' record proves just how consistently great of a player he was. In addition to the 18 wins, he earned the silver medal in 19 other majors. That is 37 top two finishes.
Nicklaus has a combined 73 victories, including six Master's Championship and two U.S. Amateur titles in his 25-year career. He was able to achieve the Career Grand Slam four times throughout his time on the links.
The "Golden Bear" also was active in charitable work and as an author, however, that is not what earns him the top spot. While the achievements between Tiger Woods and Nicklaus are comparable for their individual eras, it is what Nicklaus managed to avoid bringing into golf that pushes him to the top.
Nicklaus didn't bring disgrace to the golf world through a serial infidelity scandal. He didn't discredit the professional athletic world while being in the spotlight. He upheld morals and ethics. He brought the spotlight to the game for his play and work off the course. While no one can likely claim perfection in morality, when their imperfections bring down the value of others through affiliation, the repercussions are magnified.
Thus, the "Golden Bear" holds the reign of the best golfer of all times… in this list anyhow.

Image Source: thegolfnewsnet.com
Much appreciated is the assistance of the following articles for their perspective and opinion regarding who the best golfers of all time are:
Pin for later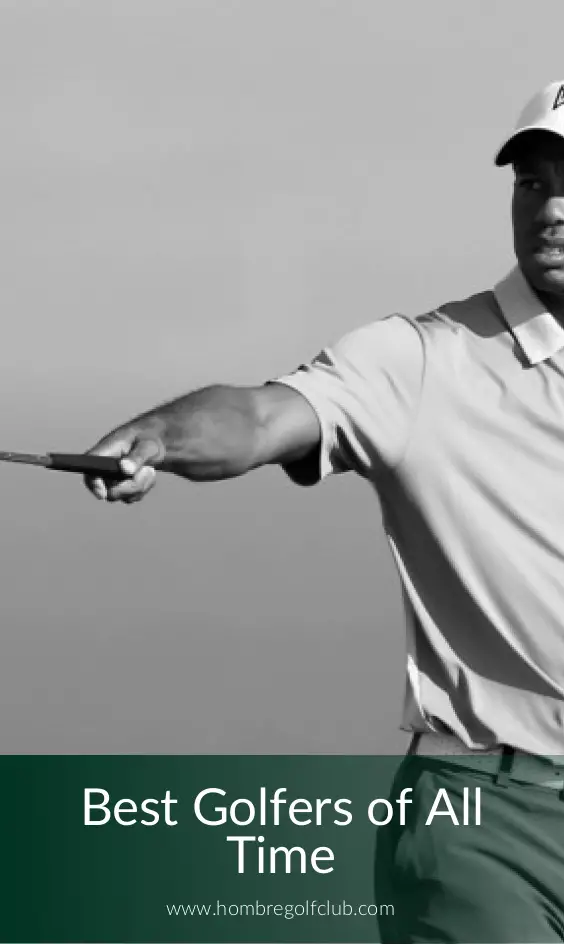 Most Read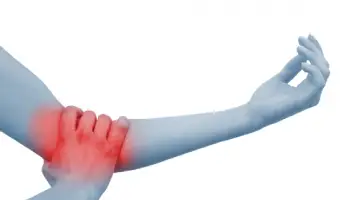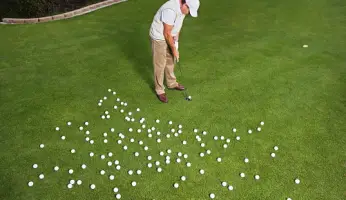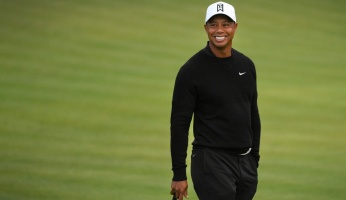 Subscribe to our Newsletter