What is to Come of Tiger, Rory and the Nike Tour Players?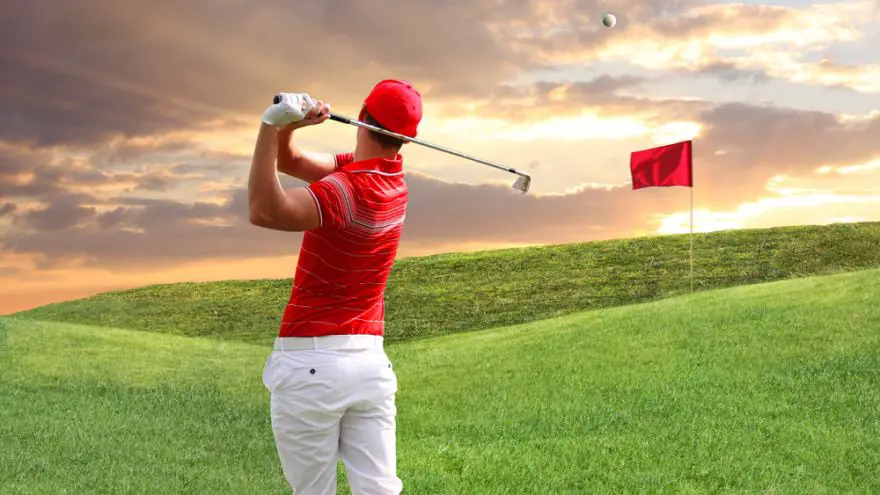 What is to Come of Tiger, Rory and the Nike Tour Players?
www.hombregolfclub.com
Although it was a shock to fans of golf around the world when Nike announced in August of 2016 that it was bailing from the golf equipment manufacturing business, there were some industry folks who saw it coming. Although Nike has always been an industry leader in footwear and apparel, it seemed that their foray into the equipment business was no more than an obvious attempt to cash in on golf's rising superstar…that being Tiger Woods.
Tiger Woods and Nike

When Tiger first signed on with Nike in May of 2000, he changed balls from a wound Balata (Titleist I believe), to Nike's solid core Tour Performance ball. In June he promptly annihilated the field at the 2000 U.S. open at Pebble Beach by 15 shots. Shortly thereafter, Tiger worked with Nike to develop a set of forged irons that he could put in his bag. The classic forged blades were of an "old school" design as Tiger put it. However, by 2014, Nike (with tiger's input) introduced their Vapor Speed line of irons. The Vapor Speed, Vapor Pro Combo and Vapor Pro, with their use of tungsten to manipulate weight, brought the COG (center of gravity) to the middle of the golf club. Most manufacturers have now adopted a design philosophy that somewhat mirrors this.
So why did Nike all of a sudden decide to pull out of a market that was, just a short time ago, so lucrative? Golf courses are being built at a rate never seen before. More courses have been built in the last 20 years than in the previous 60. And that is worldwide, not just in North America.
I believe, and I may be somewhat alone in this belief, is that Nike has been waiting to see what a professional like Tiger was going to do. With all of his medical issues and personal turmoil, would he be able to return to the form that saw him dominate the PGA Tour for so many years? Yes it is true that Tiger's mere presence as a Nike Tour player has continued to make Nike a lot of money. But, their affiliation with the proposed "next one", Rory McIlroy, has not been as lucrative as they had hoped.
Rory McIlroy and Nike

Another popular belief is that Nike is pulling out at a time when it seems that making money in the golf retail industry is not as easy as it was 10 years ago. Ever since the recession of 2008/2009, consumers have not been as eager to upgrade their equipment as they were in the past. Both TaylorMade and Titleist released sales results that have also reflected the pattern. Golf has, unfortunately been Nike's weakest link and is therefore now their sacrificial lamb. They will continue to make shoes and apparel for the golf industry, but not equipment.
So, what about their endorsed players? All indications is that they will remain under contract to Nike. They will continue to wear their shoes and clothes. They will be able to use whatever clubs they want, but if they sign on with that manufacturer, their Nike endorsement deal will be subject to renegotiation.
Jason Day has recently dropped his affiliation with Adidas (although he is still committed to TaylorMade clubs) and chosen to sign on with Nike, so it is not like Nike is going to disappear from the golf scene entirely. The truth is, I think Nike is getting back to what they have always done best. Shoes and clothes. Nike continues to dominate the golf apparel market as well. Their R & D in the area of materials is beyond compare.
They revolutionized the shoe market with styles that reflected the younger crowd coming into the game. Golf shoes used to have a reputation of focusing on support not comfort. Nike changed that. As far as golf shoes are concerned, the Nike Tour360 is, I believe, one of the best golf shoes ever made, complete with an attractive price point.
There is a rumor going around that PXG is about to make a splash on the Tour Player's front. However, Bob Parsons (billionaire founder of Godaddy.com) is denying this altogether. Having said this, they claim that 4% of Tour players have one or more PXG clubs in their bag. Their biggest catch to date is Zach Johnson on the men's tour and Christie Kerr on the ladies side.
Below is a list of the players currently under contract to Nike:
● Tiger Woods
● Rory McIlroy
● Jason Day (2017 signing)
● Li Haotong
● Tommy Fleetwood
● Ross Fisher
● Tom Lewis
● Romain Wattel
● Francesco Molinari
● Thorbjorn Olesen
● Tony Finau
● Russell Henley
● Brooks Koepka
● Nick Watney
● Jhonattan Vegas
● Michelle WieNote
Both Tiger Woods and Rory McIlroy have been using the TaylorMade M2 driver with varying degrees of success. However, both refuse to confirm or deny which clubs will be in their bag for the upcoming PGA season. Tiger has informed us that he will be using a Bridgestone ball…perhaps he will give their sleek irons a try as well?

As mentioned before, it is doubtful any of these players will be actually playing Nike clubs in the future even though Nike has committed to having a service trailer at all events to facilitate any repairs or adjustments that may be required. It just doesn't make sense to use equipment that is not keeping up with the ever changing environment. It remains to be seen if PXG is able to be able to lure away any of these players to their team via a mental game, but one thing is for sure. All of the Nike Tour players will be given a free rein to test out the waters and will undoubtedly choose equipment that best suits their game.
It's funny…now that Nike is not going to be making clubs I feel compelled to somehow get my hands on a set of Pro Combos, even just for posterity's sake. Just like the old saying…"You never really miss something until it's gone."
Pin for later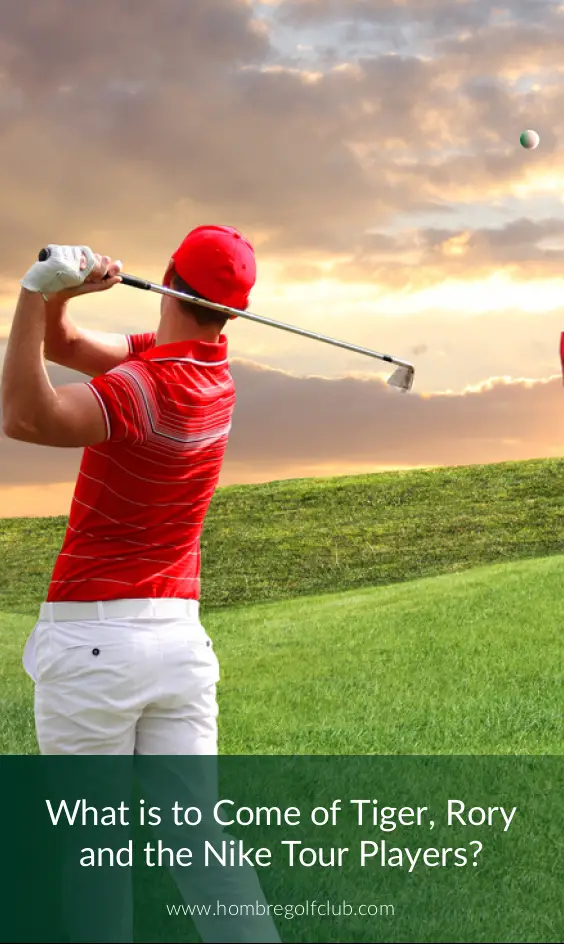 Most Read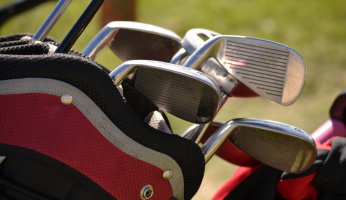 Subscribe to our Newsletter