The COVID Golf Boom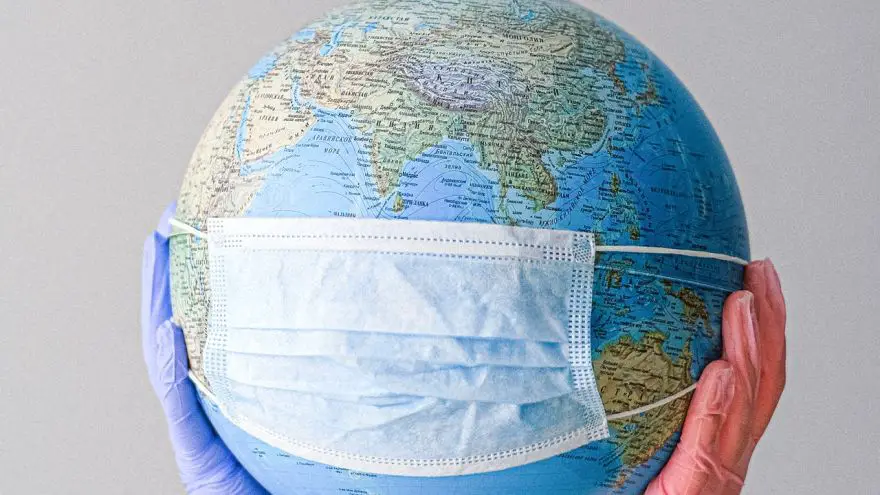 The COVID Golf Boom
www.hombregolfclub.com
First, I would like to take a moment of silence for all those around the globe who are currently experiencing golf lockdown and are unable to get out on the course and enjoy the sport we all love so much.  Here in the Midwest United States, golf procedures have changed, but golf never stopped.  For a while, we were masked up and not allowed to gather inside the clubhouse or pull any pins, but we were able to still stretch the legs out and get in our natural 18 holes of therapy with plenty of bogeys and a few birdies.  
Golf was the perfect activity during the pandemic.  You can play while social distancing in the outdoors getting plenty of fresh air and vitamin D.  And golf is a relatively low-impact activity so all ages can enjoy it.  I think it was proof of how pandemic-resistant golf is when professional golf was one of the first sports to come back to competition in the spring of 2020.  The sport was also able to make a return with the help of the PGA and their plans with PGA Back2golf.  The PGA Back2golf program developed a playbook to keep golf open responsibly that consisted of 3 phases of operation guidelines for clubs and courses to follow.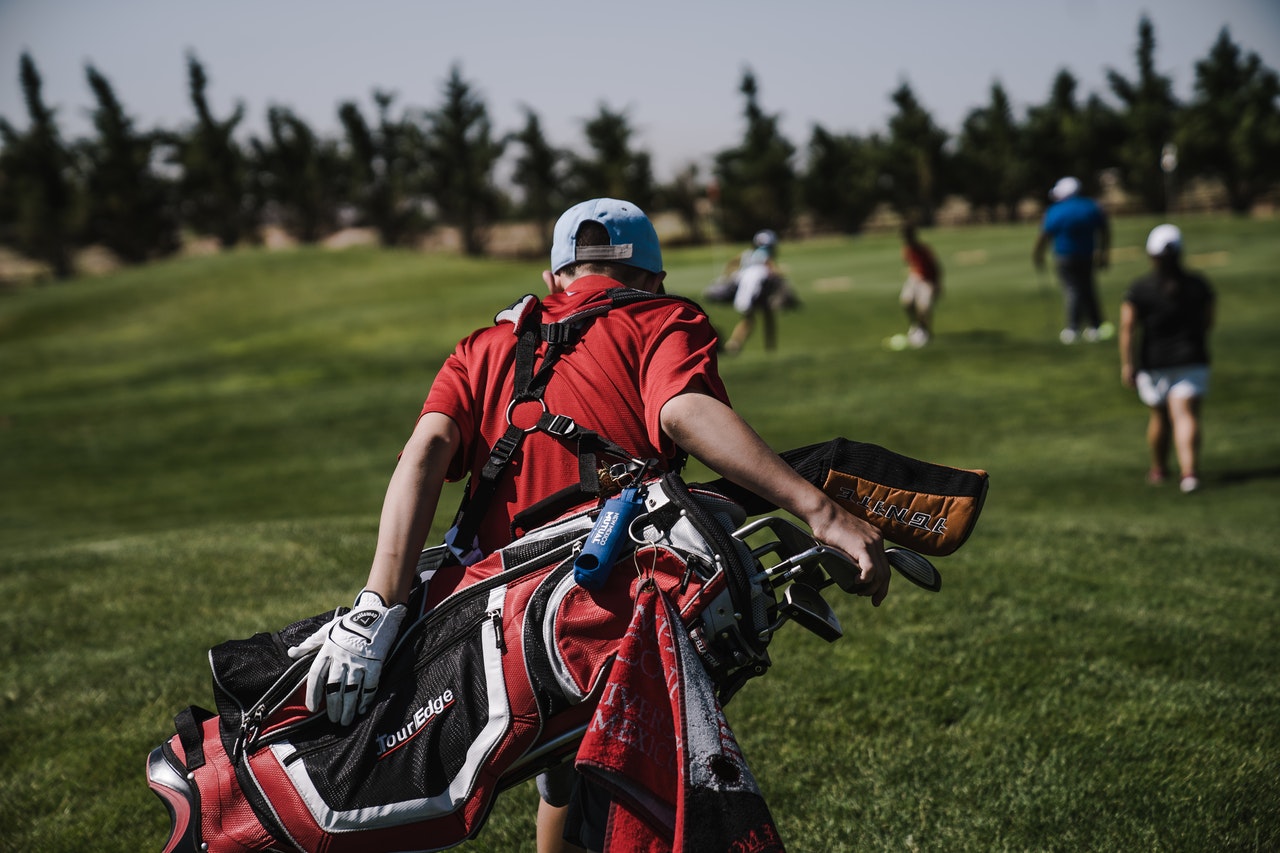 Looking at the amount of golf played in 2020, the number of rounds increased 13.9% from 2019.  The total number of rounds played in 2020 was close to 500 million, 57 million more rounds played than in 2019.  This was the second-largest jump in rounds played, falling short of the Tiger Woods boom which caused an increase of 63 million rounds from 1996 to 1997.  I can partially take credit for the 1997 boom since I was 9 and just started playing rounds of golf and not just hitting plastic balls in my backyard. 
It's great to see the high numbers come in for 2020 because annual rounds of golf played had dropped in 14 of the past 21 years as the golf industry has been finding its place after the Tiger Woods-inspired golf boom of the late 90's.  Golf was down about 20 million rounds March-May before it made its resurgence.  An estimated 27 million people played a round of golf in 2020, 3 million of those doing so for the first time.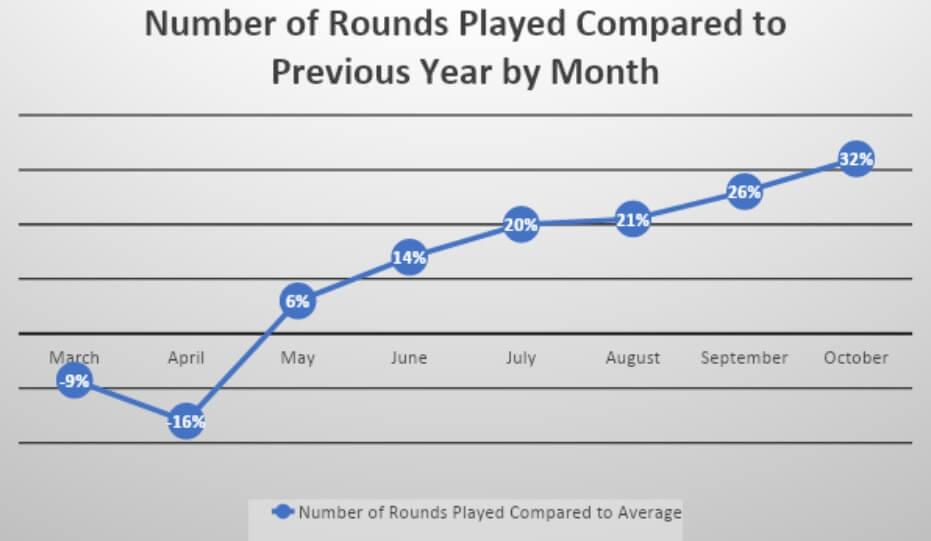 Along with all the additional golf being played, the business of golf also saw the benefits. From 2019 to 2020, revenue from equipment sales increased 10% up to $2.8 Billion.  A bump in sales can be from both the increase in rounds played but also new players coming to golf.  Equipment sales reached $388 Million in the month of July, the single highest month that Datatech has recorded since they started back in 1997.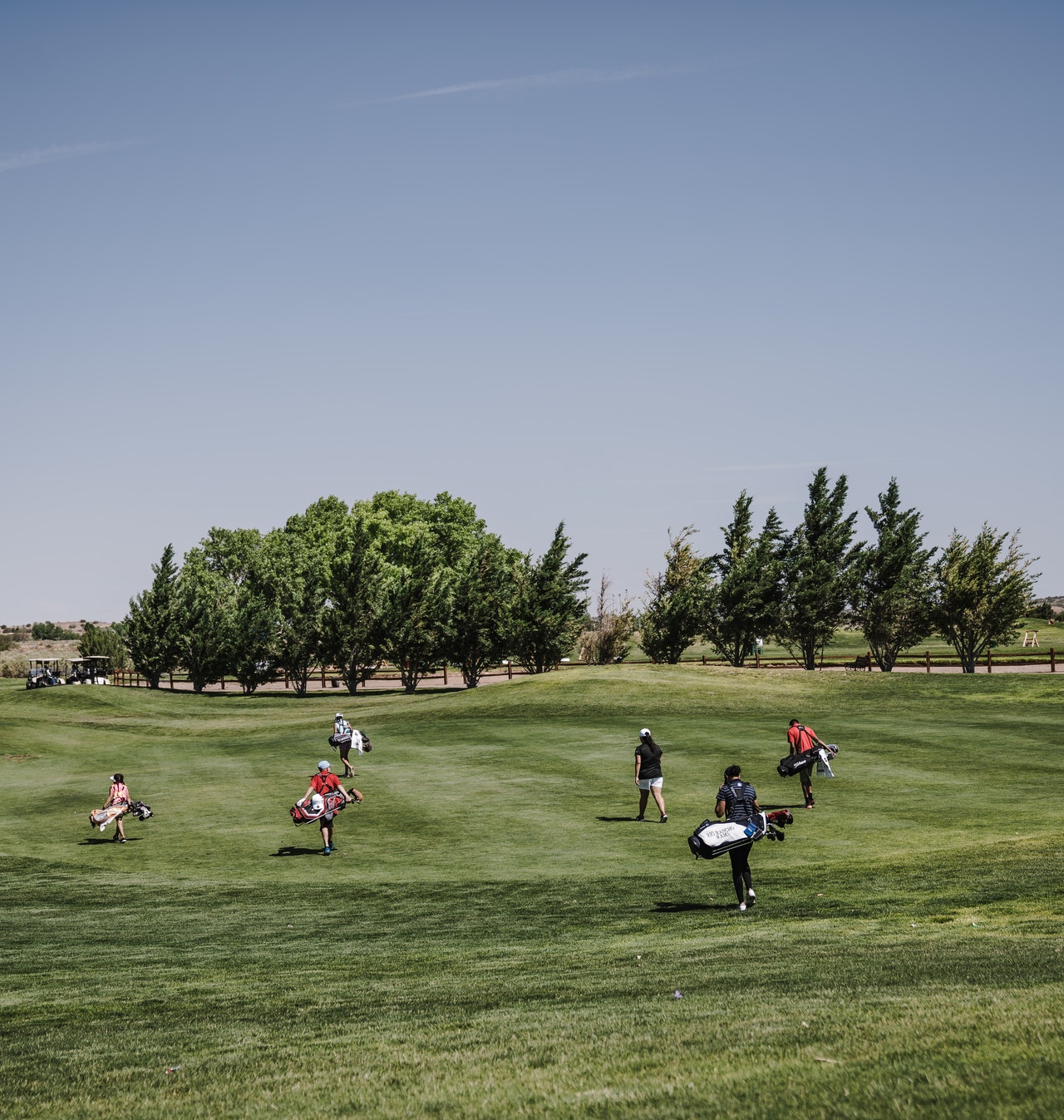 Can the upswing in golf continue in 2021?  All signs are point to yes.  January 2021 saw an increase of 21.4% from rounds played in 2020, pre-pandemic.  Also, rounds played at private courses are outpacing the percentages at public courses, private clubs increased 19.9%, public courses increased 12.4%.  Private courses require a higher level of commitment in the form of higher dues and different club options that lead to people feeling obligated to get the value out of their investment.  Seeing the numbers being higher there shows the commitment to sticking with golf.
Pin for later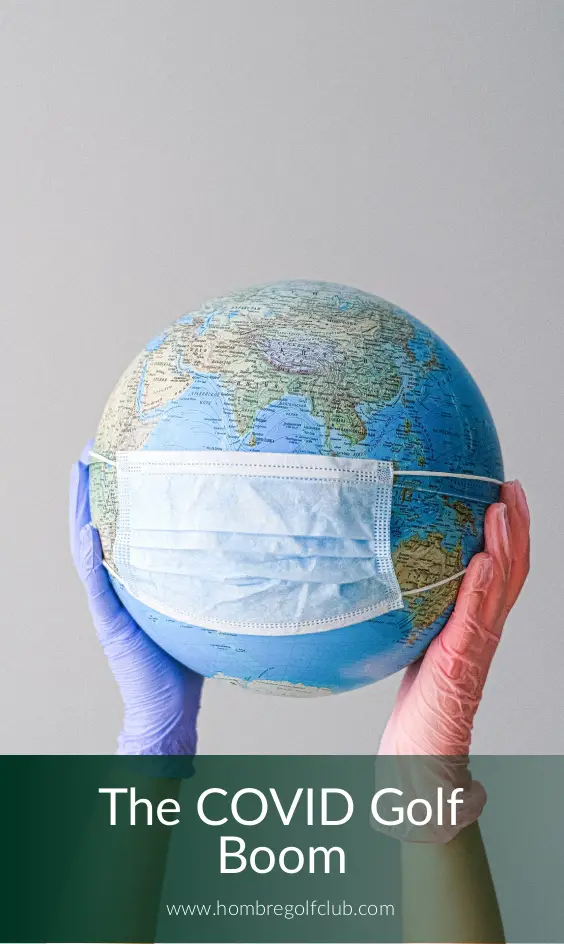 Most Read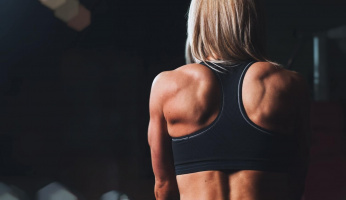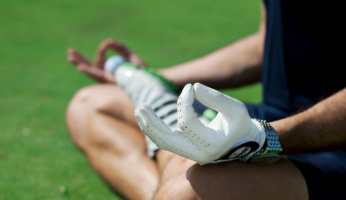 Subscribe to our Newsletter