Best Maui Jim Golf Sunglasses Reviewed
In a
Hurry? Editors choice:

Test Winner: Breakwall

It is almost impossible to go to the course without being properly protected from the harmful sun rays. The protection must start from the top of your head, your skin and of course to your eyes. When we mention eyes, have you ever played without shades on a sunny day?
Probably you have tried and it didn't work out because it is impossible to swing well and precisely with
all that sunshine
and glare which hurts the eyes.
But it is never enough to have just any glasses since what really matters is to have proper ones that will provide UVA and UVB protection and
reduce the harmful glare with polarized lenses
.
Today, we're reviewing the best
Maui Jim golf sunglasses
. Read in-depth reviews below!
Featured Recommendations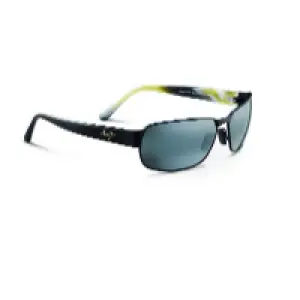 Black Coral
Exquisite quality
Price: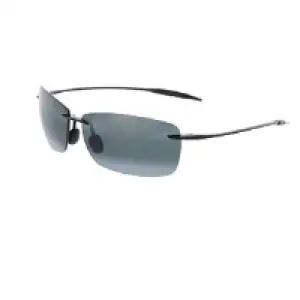 Lighthouse
Utmost protection
Price: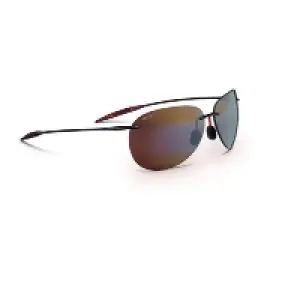 Sugar Beach
Sporty elegance
Price:
Standout Picks
Criteria Used for Evaluation
Effectiveness
Effectiveness means which features.
We will proceed with the criteria that helped us narrow our list down. However, before we do it, let's briefly summarize the most important aspects of all Maui Jim models and the things that they have in common.
First of all, all of them are polarized and manufactured by the innovative and patented PolarizedPlus2 technology that combines six separate technologies into one. This polarization blocks horizontal glare that is reflected from any flat, smooth or shiny surface and prevents you to see clearly. In addition to this, as glare can affect you from the front, it can bounce-back and cause your eyes to strain, the company has developed and patented Anti-Reflective Treatment technology that blocks reflected light and glare from behind.
All lenses have Bi-Gradient Mirror that is applied to the top and bottom of the lens. This mirror helps you get rid of squinting since it reduces the light that comes from above and below and the eyes don't get fatigued.
Gradient lenses are developed as a stylish and more fashionable alternative to Bi-Gradient mirror which features darker application added to the top of the sunglasses and gradually getting darker in a way that it allows needed light to be filtered through certain areas. Blue and Rose lenses feature Fashion Lens Mirrors, i.e. there is a blue mirror coating on Neutral Grey lens and Sunrise pink mirror is applied on the rose lens.
They all provide ultimate UVA and UVB protection by blocking the harmful sun rays and the scattered glare that is reflected by flat surfaces. They also protect from dangerous blue light which is known by the name High-Energy Visible radiation (HEV) up to 400 nm.
The lenses are waterproof and oleophobic, i.e. grease-repellant. They feature CLEARSHELL technology that makes them scratch resistant and more durable.
They are certified to protect your eyes and the area around your eyes against cancer and other harmful conditions caused by the sun and having one pair of shades means investing in the health of your eyes and the area around the eyes.
Almost 95% of the Maui Jim golf sunglasses come in prescription.
All models come with two year-warranty, case for the eyewear and a cleaning cloth.
Features
Features give performance
It's all about good features meaning design plays an important role when choosing eyewear since they are probably the first thing that people notice. It is wise to choose the design that suits you the most, however, some models seem to be much more preferred than some others and the design is the key factor in those preferences. There are some universal one-size-fits-all Maui Jim golf sunglasses that really seem to fit many people regardless of their head size or sex. The best ones fit perfectly on the face, don't seem intrusive and give you confidence.
Durability
Materials aid performance and durability
Even though all materials used in the production of the different models are technologically advanced and provide durability and protection, they differ in the manner of their production and the level of firmness that frames and lenses have. Some of the frames have a high level of flexibility and can be bent without being broken. Other models feature materials such as Grilamid or Rabalon which is extra tough metal very difficult to break. Other models are made of hypoallergenic materials which fit people susceptible to allergic reaction. The lenses too have four types of patented materials that make them protected and more durable.
Value
Value is a broad defintion
As with any product, the price is one of the main determiners that make you decide if you are going to buy the product or not. When it comes to Maui Jim models they have wide price range which depends on the materials used in their production, manufacturing process, their design and season.
Buyers' ratings and comments are a valuable factor when choosing the best products of any kind. They are the first-hand source which provides unbiased and truthful information on the product. We tried to single out those models that have the greatest rating and lowest number of negative reviews as support to our selection.
Subscribe to our Newsletter