10 Best Low Spin Golf Balls – 2021 Buyers Guide
last updated:
May 21, 2021
Golf balls are a crucial element of golfers' performance, and even though they can't change the way you play the game, they can be of considerable help to achieve more speed and distance. Low spin golf balls are designed exactly for that purpose- to produce straighter golf ball trajectories, enhance the speed and as a result, produce more distance.
Low spin golf balls are particularly constructed to optimize golfers performance in their long game. This means that beginners can take advantage of their design to compensate for their slow swing speed, while the better players can add even more yardages and additionally lower their score. Another thing that golfers need when swinging the ball is guaranteed visibility on the greens, especially with the long trajectories.
Bearing in mind all the characteristics of low spin golf balls, we have selected the best ones.
In a Hurry? The test winner after 30 hrs of research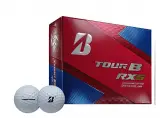 Bridgestone Tour B RXS
Why is it better?
Lower compression for more distance and higher initial speed
Lower spin rates and less drag
Urethane cover formulation that adds feel and spin control
Designed with 338 Dual Dimple technology
Provides flight and performance consistency
In a
Hurry? Editors choice: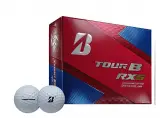 Test Winner: Bridgestone Tour B RXS

34
Researched Sources
235
Reviews Considered
30
Hours Researching
48
Products Evaluated
Effectiveness
Features
Speed
Durability
Value
By Default
Top 10 Picks
1

. Bridgestone Tour B RXS
Lower compression for more distance and higher initial speed
Lower spin rates and less drag
Urethane cover formulation that adds feel and spin control
Designed with 338 Dual Dimple technology
Provides flight and performance consistency
If you are an avid golfer you must already know the reason why Bridgestone golf balls are suddenly all over the place and they have been used like never before. Yes, it is the endorsement contract between Tiger Woods, Bryson Dechambeau, and some more Tour players that have made all the difference. Tour B RXS is the model that Tiger Woods plays with and this is a guarantee that it is a ball model that you can trust. It isn't only a low spin golf ball, but it delivers all-round playability.
Read more
Features
The added distance gained from its gradational core in combination with the dual dimple technology makes these balls very aerodynamic so that they deliver unmatched control on site. Its soft, seamless cover formulation, with the seamless dimple design, produce improved performance, low spin, balance, and straight trajectory. SlipRes Cover Technology gives each user added feel and control for high confidence during play. It is available in a 12 ball pack.
Performance
This 3-piece golf ball is made to enhance golfers' performance by adding distance in the long game, and extra feel and control in the short game. This effect has been achieved with the gradational core design and Dual Dimple technology that enhances the speed by lowering the spin and reducing drag, while SlipRes technology and Seamless Cover technology add on a spin, balanced trajectory and control when approaching the greens. This model is a perfect match for an elite performance of any golfer who needs enhancement in his/her performance.
Cost and Value
Any mid to low handicap players striving to gain speed and distance, control and feel, need to consider this model, not because Tiger Woods plays with it, but because the combination of accuracy and yardage these balls deliver is more than impressive. Even though they feature a high price, their design and the quality of the materials justify every extra dollar you'll spend on them since they are some of the most durable golf balls on the market.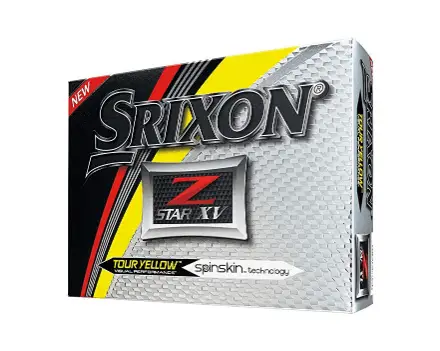 Redesigned Dual Energetic Gradient Growth Core for better launching angles
More aerodynamic 338 Speed Dimple Pattern
Softer, more elastic Spin Skin coating
Softer feel, enhanced greenside spin on approach shots
Superior weather performance
The complete dedication to innovative and technological development, and focus on materials that will provide advanced performance that any professional can rely on characterize the performance of Srixon. After 11 years of research and trials, the company is reaping the fruits of what they have sown. It has been a fruitful decade for Srixon and the company is proudly boasting five generations of Z Star and Z Star XV, with over 450 conquered tournaments worldwide, of which over 225 in the past three years. Surely, the success can be directly connected with Z Star XV Golf Ball which, after many upgrades to its construction has proven to be a reliable ball that provides constant performance with the extra distance, low spin, and greater speed.
Read more
Features
This redesigned model features Dual Energetic Gradient Core with enhanced launching performance, and plus it delivers extra-long tee shots and lower spin. The 338-dimple pattern technology provides the player with an improved, more controlled and consistent flight with extra distance and impressive shot control. The innovated Spin Skin cover gives an incredible feel and increased and constant greenside spin. This 4-piece tour performer is available in 12 ball pack.
Performance
Golf balls that are comprised of three or more pieces are often considered to be more sophisticated compared to the simpler designs and they usually offer more advanced performance which emphasizes feel and control which is of high importance for better players. Therefore, this model represents a complex construction which is proven to be highly functional in both, long and short game. From long-distance and as little as possible spin to high spin and control on the greens, this ball offers all-round performance.
Cost and Value
Srixon Z-STAR XV golf ball is proven to provide maximum performance regardless of the types of golf clubs you're playing with or the weather conditions. It is an excellent ball choice for someone willing to pay a solid price for superior playability.
Super long, low spin, distance ball
Extra-low compression core that accelerates the ball
Hex Aerodynamics decreases the drag and launches the ball higher
Softer ionomer cover, with trigonometry formulation
Super soft feel, control, and accuracy
Some golfers consider them too soft which reduces the control
The market abounds in different types of golf balls manufactured by plenty of companies, but the ultimate superiority when it comes to golf balls in terms of quality, performance, patented designs and versatility belongs to Titleist. The DT TruSoft is an upgraded version of the original model that boast distance and straight trajectory thanks to the soft, low compression core that enhances the long game performance. As these deliver extremely low spin, they are one of the best low spin golf balls coming from Titleist.
Read more
Features
DT TruSoft represents a combination of the TruTouch low compression core, Truflex 376 dimple cover, and TruSoft Flight technology, which provides low spin that leads to maximized distance, soft feel, and consistent ball flight at all conditions. However, the design itself enhances the performance in the short game too, leading to more spin when golfers use their short irons and wedges. This premium ball with patented core technology is available in white and yellow.
Performance
DT TruSoft model is a two-piece ball, manufactured in a strictly controlled process and following strict standards to deliver golfers consistent flight, short game, softest feel, and less spin for longer distance. The explosive power of the core is what makes it exceptional and very playable. Plus, this model is suitable for all types of players and golf.
Cost and Value
As a combination of distance, speed and increased short game performance, this low spin ball, comes as a standard Titleist quality ball with game-enhancing design. Compared with other Titleist models, this one is simpler but with an excellent price point.
Impressive soft feel
High launch for greater distance
Triple Track for improved alignment
Hybrid cover that guarantees aerodynamic ball flight
Dual Soft Fast Core maximizes compression energy
Some golfers find the alignment stripes distracting
It is no secret that Callaway has been utilizing the aero science technologies to produce their clubs and balls and they have even collaborated with Boeing engineers to create some of their drivers. In this model, we can see another borrowing from aero designs which helps enhance visibility. For years aircraft carriers landing strips have proven to provide best visualization alignment and Callaway utilized them on this model to help golfers have a clear target for more precision. Plus, the aerodynamic design makes this model one of the longest and straightest low spin golf balls.
Read more
Features
This is a low spin, 3-piece golf ball with an extremely soft feel and low compression. The hybrid cover design promotes greater distance with higher launch and minimized driver spin. The Dual Fast Core is infused with graphene, and it functions as the engine of the ball by releasing maximum energy for straight trajectories. The Triple Track Technology is the one which is responsible for improved alignment. ERC soft triple track golf balls come in white and yellow color.
Performance
Callaway never states the compression rate of the core, but the fact that this is a softcore is seen in the higher launch, the exceptionally soft feel that leads to more control and great stopping power on the greens. It is the longest ball that Callaway has made which guarantees ultimate performance and playability.
Cost and Value
The use of urethane in the production of golf balls is more expensive than Surlyn covers, but Callaway found a smart way to use a hybrid material that is very functional, but slightly cheaper than the urethane and brings the two worlds together. So, this is an averagely priced model which delivers performance that is comparable with the highest rated ones sold for a price that keeps the average range.
5

. TaylorMade Distance Plus
One of the most essential low spin golf balls
Low compression core and Ionomer cover
Low-spin, straighter trajectory
Appropriate for mid and high handicappers
Some golfers think it lacks more control in the approaching shots
When your handicap is higher, then the chances are that you are experiencing difficulties in producing long flying shots with a straight trajectory. The reason for ineffective shots might be the slow swing or not developed enough technique to maximize the trajectory. Low spin golf balls are particularly designed to help golfers get more effective long game performance, maximum distance, and better score.
Read more
Features
This model is comprised of two-piece construction featuring Iothane cover and a very softcore of 60-compression rating. The 342-dimple design enables golfers to produce higher speed thanks to the aerodynamic characteristic they deliver to the ball. This aerodynamic design contributes to achieving lower spin and reduce the drag too.
Performance
If you need distance, then Distance Plus is the recommended option to consider as it is a high-performance ball model that is designed to meet the needs of average golfers who need enhancement in their long game performance for far-reaching trajectory and less spin. Made with the innovative Taylor Made technology proven to deliver optimal performance, you will find them very playable, adding more yardages to your long game. Users claim that these are some of the most essential low spin golf balls currently on the market.
Cost and Value
Taylor Made Distance Plus golf balls, as the name implies, are all about achieving more yardages even if your swing is slower then you'd like it to be. Starting from the driving range, your performance will be much better, at least in terms of distance, with low spin effect, which is crucial for straighter ball flights. Taylor Made Distance Plus will help you get all of it for a very reasonable price, especially knowing that it comes from one of the most reputed manufacturers.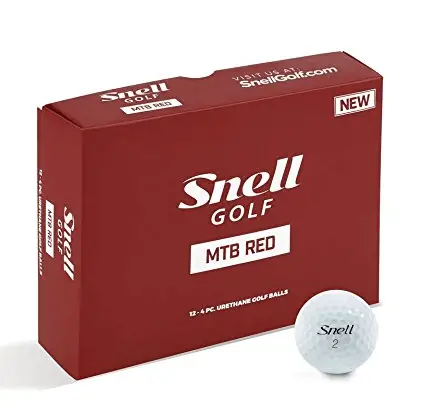 Tour caliber performance
A 4-piece golf balls for all-round performance
Urethane cover with aerodynamic dimple design
Low spin with the long clubs and extra spin with the short ones
Not recommended for high handicappers
This brand appeared on the market a few years ago, however, it quickly conquered golfers offering high quality for much lower prices. Once they established their position on the market they launched premium quality golf balls for a considerably higher price tag. Among the premium tour-level models, MTB Red got the attention of many tour players and even got them a few tournament victories. Since them, this golf model has been highly valued by many golf experts and golfers as well.
Read more
Features
This four-pieces white urethane Dual Technology cover has an inner and outer mantle that provide extra distance with long irons, low spin for enhancing distance, control on the launch, but, nice stop on mid to short irons. The ball has urethane cast to ensure needed spin, feel and control.
Performance
The lower compression core and the inner mantle provide deliver more distance with the long shots. The outer mantle and the urethane cover are an asset for the soft short shots. Designed as it is, it speaks tour performance which stresses the ability to control the ball, and with it the spin, from all the aspects in the game.
Cost for Value
If you know what you are looking for in a ball, or we'd better say, if you want all-round performance with tour-level features that include spin control and double effect, then this model fits the description. The price this model has is one of the highest too, so in case you are a high handicapper, you'd better consider other models.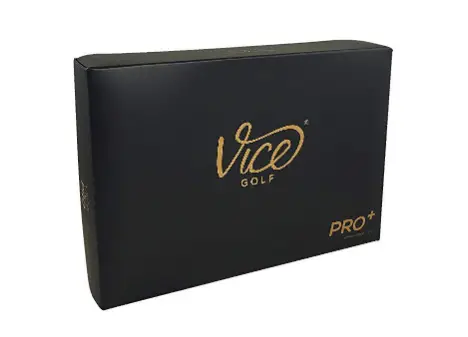 4-piece urethane covered golf ball
Optimized for long-distance and straighter ball flight
336-dimple design for superior aerodynamics
Excellent greenside performance and grabbing power
Some golfers reported paint chipping
Started by two fellow German golfers with an aim to revolutionize golf industry and make it more affordable for anyone, Vice turned out to be a very successful project that managed to become one of the leading golf contributors on the golf ball market. This model represents a big step up in their design offering more advanced features and enhanced distance, speed, and spin control.
Read more
Features
Vice Pro Plus golf balls feature a four-piece construction with a urethane cover. Urethane cover is much more expensive and high-end cover compared to ionomer cover, and this material makes this model a high-end one. The surface of the ball features 336-dimple design, making it considerably aerodynamic which we know is a characteristic that enhances straighter ball flights and faster speed. In order to prevent the balls from becoming speckled with yellow dimples or completely changing the color, Vice designers used a special coating called BJ13 that preserves the white color and makes it more visible while in the air and on the greens. The dual-core design functions as an energy generator with explosive power once the ball gets launched in the air.
Performance
This ball has been designed to deliver more distance and help golfers get easily rid of slices and hooks, and it is where most of the users' comments are aimed at. Many went on comparing it with Titleist VPro1 which is a huge compliment for Vice to be compared with the dominant model on the market. The firm core and the softcover create a dual effect which depends on the golf clubs that the golfers use. So, when using the long irons and woods the effect is longer distance and less spin, but with short irons, it delivers more spin and extra stopping power.
Cost and Value
As we mentioned at the beginning, the purpose of this company was to deliver more quality for lower price points and that is the reason why it managed to get among the best. These golf balls are of high quality, and the price is more than affordable which makes them an excellent value for the money.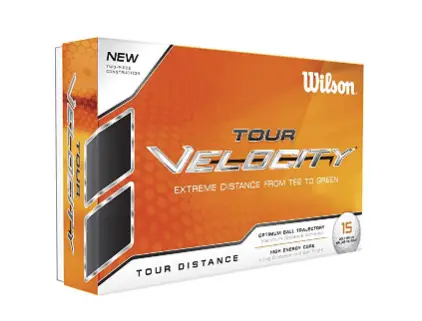 A functional, all-around golf ball that delivers speed, distance, feel and control
Intended for recreational players looking for longer and straighter ball trajectories
Low compression golf ball with a soft feel
Low-mid compression core delivers optimum ball trajectory
A great feel and playability in all areas of your game
Among the most distinguished golf balls manufacturers is Wilson Staff, a company that has the largest product range, so within their offers, you can find everything. If you are a recreational golfer looking for all-round performance ball that helps golfers gain more distance, less spin, more feel, and playability in all phases of the game, then Wilson Tour Velocity is the model that will help you get more of everything for the most budget-friendly market price.
Read more
Features
This ball model, coming from the Velocity family, guarantees outstanding distance thanks to its low to mid compression core that delivers maximum energy transfer. The hard Ionomer cover with the optimal dimple pattern design delivers optimal feel and control and at the same time enhances the aerodynamic features of the ball.
Performance
If you are a golfer who lacks enough swing speed to see the ball flying as far as you'd like to, Tour Velocity is designed to help you get those extra yardages with the help of the low spin it delivers which instantly straightens the trajectory helping it to accumulate more energy with less drag. Besides the enhanced distance, golfers can expect decent performance when playing with their wedges, so all in all, it is a ball that will make you feel satisfied with your performance.
Cost and Value
This golf ball model is a great bargain for decent, optimal performance. Probably this is the reason why this ball has been on the market for quite a long time, despite the availability of new models. Even if you are a high handicapper and frequently lose the balls, playing with these balls will pay off.
9

. Slazenger Raw Distance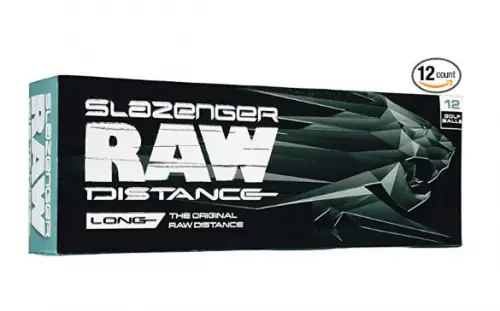 Consistent performance and explosive distance for all swing speeds
High-energy C.O.R. formula for low spin and straighter ball trajectories
Aerodynamic dimple pattern delivers durability, feel, and reliable performance
Soft, cut-resistant cover delivers a crisp feel and long-lasting performance
According to a few golfers, the quality of the past has been compromised
The name of this Slazenger model is self-explanatory, so yes, this is a ball that is designed to deliver more distance and enrich your performance to the level you never thought it was possible. Their design is constructed to make golfers hit straight and help them cure the slice. Even though you won't see many golfers playing with these balls as they were hard to find, those that do, boast maximum yardage increase.
Read more
Features
This ball model features two-piece multi-layer construction with a softcore construction and ionomer aerodynamic dimple pattern cover which represents a perfect formula for obtaining more distance. It has been designed to meet the needs of all players, regardless of their handicap and swing speed thanks to its high energy COR formula. The ball is available in a two-pack 12 pieces package.
Performance
The design, the features, and the overall performance guarantee exceptional performance and playability, especially for the long game performance. And, as you know, once your long game gets better, you are more likely to improve your short game. This extra distance, low spin, and impressive durability can be achieved by golfers of all levels.
Cost and value
These are reasonably priced golf balls that deliver optimal performance so that you can gain some more yardages. The price they feature is particularly reasonable and affordable so they are, indeed, excellent value for the money.
10

. Geodesic Logistics We Golf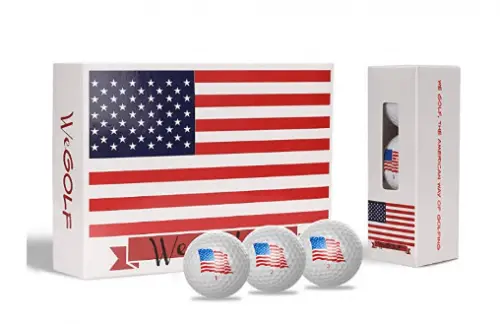 Extraordinary distance, low spin, and consistent flight
Straight ball flight and a penetrating trajectory
Drop-and-stop short game performance
High energy low compression core
High price for a brand that has been a short time on the market
If you are searching for a customized golf ball and you appreciate the American flag design, these golf balls offer double enjoyment on the course. They are extremely playable, deliver an amazing low spin ball flight and at the same time, you can immediately recognize your peculiar balls, even if the ball flies to somebody else's fairway. They have been on the market for a short time, but it seems that their popularity is more and more growing.
Read more
Features
This model has been recently launched on the market, and besides the peculiar design of the American flag that it features, it is also a highly performing ball model that has impressive performance, especially when it comes to the long game. The performance it has comes from the super-powerful, low compression core, and the Surlyn cover that has a very aerodynamic design.
Performance
What golfers can expect from these balls is impressive distance, reliable flight consistency, and low spin that results in straighter and longer ball trajectory. The balls are of superior quality, and according to golfers who have been using them, they match the description provided by the manufacturer.
Cost and value
These are tacky, soft and well-weighted golf balls that add more yardages to your long game. The name might sound unfamiliar to many, but they do function as premium balls. The price they have is within the mid to high range.
Criteria Used for Evaluation

Effectiveness
Low spin golf balls have been particularly made to enhance the speed and the distance of those players who have problems achieving it. And, that is what most of the golfers look for. Everyone playing of the tee aims to achieve maximum distance and straighter ball flight with as little as possible hooks and slices.
The effectiveness is an empirical criterion, meaning you need to first try it, and then characterize it as effective or not so effective. So, in order to determine it well and score it more objectively, we took into account golfers' reviews and experts opinions. The score next to each product within this criterion explains the effectivity rate when it comes to low spin and more distance.

Features
Certain features make a low spin golf ball deliver distance and speed, and these features are integrated within its design. And if you thought that the most complex golf balls feature maximum spin control, that is far from the truth as the balls that go the furthest are the ones that feature the simplest design. Of course, this is not a straightforward rule and each manufacturer tries to invent a more unique design that will become dominant in the specific field.
The two-piece golf balls that feature low compression, soft cores and Surlyn or urethane cover with specific more than 300-dimple design are the basic distance-enhancing, low spin golf balls. But, this effect is mainly determined by the technologies used in their production and not all of them will deliver low spin. The more complex models feature double core constructions and a cover with a mantle that delivers enhanced feel on the greens and better performance for more advanced players. The softcore and the compression of the ball also play an important role in delivering further distance because these balls generate more energy from the clubhead which means far-reaching trajectories.

Speed
Low spin golf balls are closely related to speed and distance, so most of the players can find them useful. All golfers, regardless of their handicap spend hours on the driving range, trying to improve their swing speed so that the ball flies as far as possible. High handicappers naturally feature lower swing speed, so these balls can be of great help to get them more yardages. Less spin also means fewer slices and hooks which contributes greatly to their level of accuracy. When the spin is low, the ball flies straight without being prevented by the drag that occurs when the spin is higher.
But it is not only the high handicappers that can benefit from these balls. Low handicappers find them useful too, especially those models that feature more complex design and which besides lowering the spin, offer all-round playability.

Durability
This is probably the criterion that makes the most difference and which helped us narrow the selection down. Among the common problems with the golf balls is their durability and this is what you can frequently hear golfers complain about. The most common problems are chipping off the color, scruffing and even completely breaking.
Therefore, we needed to make sure that the models that we have selected undergo under strict quality control check, and they have been adequately tested before they get launched on the market. Among the companies that boast stringent quality control is Titleist which individually tests each of their balls. Similar quality control performs Bridgestone as well, and mainly most of the manufacturers that we have selected. So, the score next to this criterion informs you about the reported durability of these models based on the buyers' experience and the materials and techniques used in their manufacturing process.

Value
Golf is still considered to be one of the most expensive games to play and depending on how you perceive it, your attitude, and skill level, it can cost you a fortune or, on the other hand, you can feel the benefits of the budget-friendly offers.
If you paid close attention to the prices of these golf balls, you must have noticed the discrepancies among the models, ranging from highly inexpensive to very high-end price points. But, if you carefully read the short description of each product, then you must have noticed that the more expensive a golf ball model is, the more complex the design it features. Plus, urethane is much more expensive material compared to Surlyn, so those balls that feature urethane covers are more expensive than the other ones. Name-brands also feature higher prices than no-name brands, but that is understandable if you consider all the investments they make to produce a more functional and more innovative model.
Practically, we have selected the best of the two worlds to provide the golfers with sufficient information before they decide to buy some new golf balls and the ratting refers to the value for the money.
Frequently Asked Questions
q:

Is there any difference in the performance of the two-piece golf balls?

a:

Yes, manufacturers can offer a different performance of the two-piece golf balls when they alter the compression of the core and the softness of the cover. Also, the dimples play a considerable role in the ability of the ball to fly further, so the more and the better constructed the dimple-design is, the more optimal performance golfers will have.
q:

Is a ball playable if it shows signs of wear and tear?

a:

If the ball has visual damages than it is better for that golf ball to be replaced as the cracks on the surface can impair the natural ball flight and can even damage the clubs.
q:

Does spin really matter in golfers performance?

a:

Absolutely yes! The overall performance depends on the spin, or better, the ability to control the spin and this feature distinguishes low from high handicappers. If you are able to hit the ball with less spin with the long irons or the woods and produce more spin with the short clubs, then it means that you can control your performance and lower your score.
q:

Is it true that distance golf balls and the ones for high handicappers are low spin golf balls?

a:

Even though there are plenty of details that distinguish them, in a nutshell, both models are distance enhancers which mean they have been designed to deliver straighter and longer ball trajectories with less spin.
Subscribe to our Newsletter