Golfers With Most All-Time Major Wins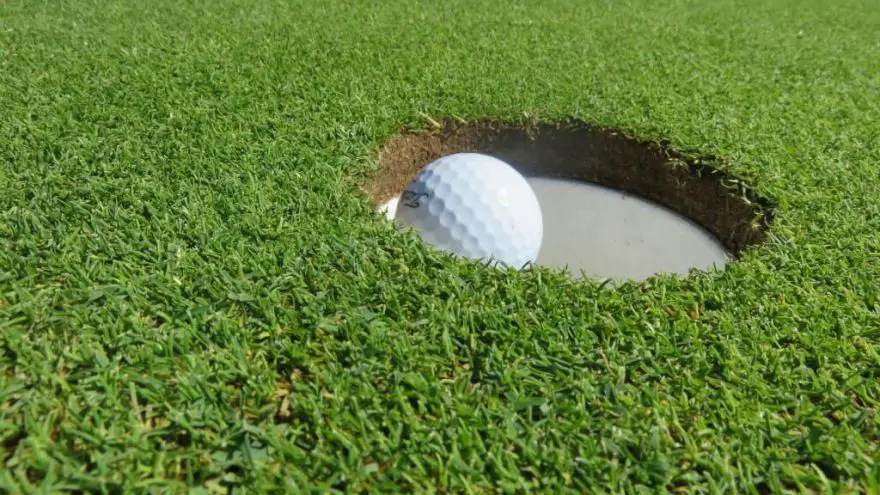 Golfers With Most All-Time Major Wins
www.hombregolfclub.com
The majors are the pinnacle of a golfing career. Coming around four times a year, a single major win can separate an average career from a great one. Winning multiple majors puts you on an even more elite list: only eighty-four men have won two or more majors. 
Jack Nicklaus is the male golfer with the most major wins, with an astonishing eighteen major titles! That puts him three clear of second-place TIGER WOODS, who sits on fifteen. WALTER HAGEN takes third place with eleven, while BEN HOGAN and GARY PLAYER share joint fourth with nine each.
JACK NICKLAUS
Nicknames 'The Golden Bear,' Jack Nicklaus is the golfer who has won more majors than anyone else in history. For some people, that makes him the undisputed GOAT (Greatest Of All Time) of the golf world, though others argue for the man in second place on this list, Tiger Woods.
There is no arguing that Jack Nicklaus was an absolutely extraordinary golfer. He turned professional in late 1961 after an illustrious amateur career and won his first PGA Tour title in his seventeenth start. Except this wasn't just any event. It was the US Open.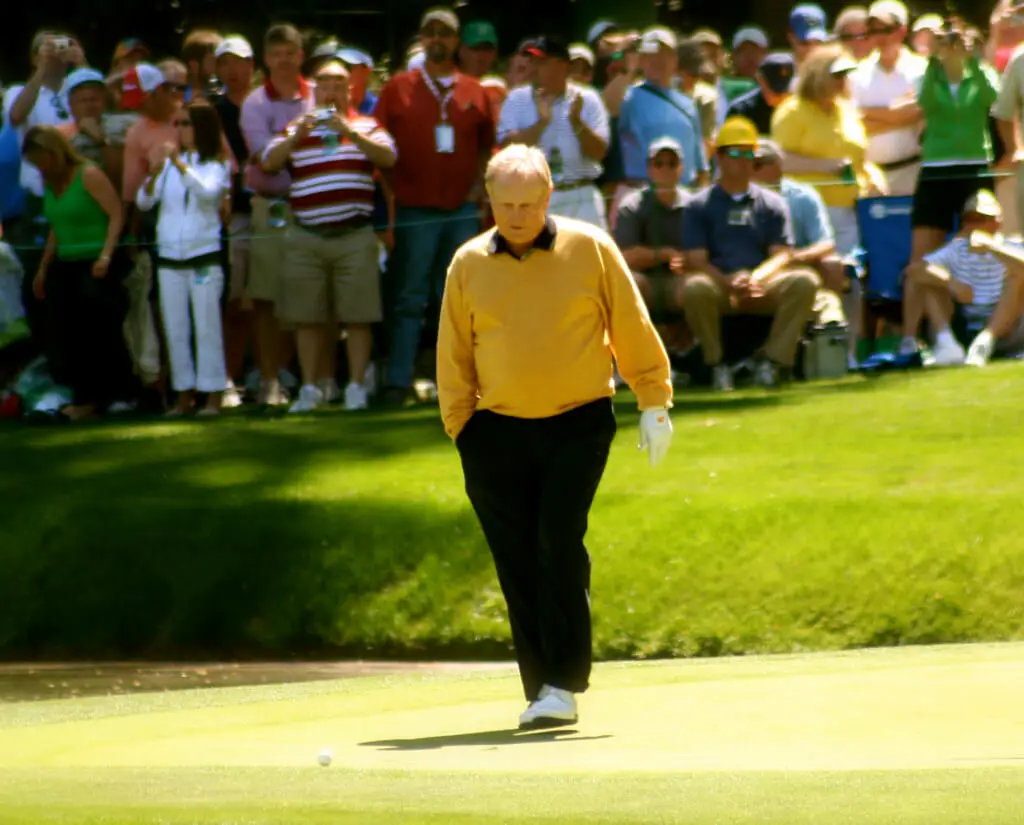 Aged just twenty-two, Nicklaus beat Arnold Palmer in an eighteen-hole playoff to become the youngest US Open winner since 1923. It also meant he was both the reigning US Open champion AND the reigning US Amateur champion at once – an incredible feat.
The next year, in 1963, Jack Nicklaus won two more majors – the Masters and the PGA Championship. He finished second on the money list that year behind playoff opponent Arnold Palmer – a rivalry that would shape both their careers and bring millions of viewers to the sport had begun.
By 1967 Jack Nicklaus had won seven majors, including completing the career grand slam by winning the Open Championship in 1966, and already established himself as one of the greatest golfers ever.
He had a slight career downturn between 1968 and 1970 – though, it must be noted his lowest finish on the money list in that time was fourth, demonstrating the incredibly high standards Nicklaus maintained throughout his career. 
Nicklaus's influence over golf cannot be overstated. In 1977 he was influential in revamping the Ryder Cup to allow players from continental Europe to be selected, arguably making it the tournament we know today. And in 1978, Nicklaus became the first-ever golfer to win each of the modern majors three times – a then-unprecedented triple grand slam.
Nicklaus's incredible major career was capped off in 1986. He was now forty-six, and it had been six years since his last major championship victory. Going into the final round, he was four off the lead – and then the incredible happened.
Nicklaus played the last ten holes in seven under par, with six birdies and an eagle. He finished eagle, birdie, birdie, par to take the championship by one shot, sealing his eighteenth and final major – an unbelievable end to possibly the greatest golfing career ever seen.
TIGER WOODS
When Nicklaus retired, many thought nobody could ever come close to matching him. But if anybody in golf can do the impossible, it was Eldrick Tont Woods, known throughout his career as Tiger.
Woods's career has some startling similarities with Nicklaus's. Like Nicklaus, Tiger won his first major the year after turning pro; he romped to a record-breaking twelve shot victory at the 1997 Masters, utterly destroying the field at the age of just twenty-one.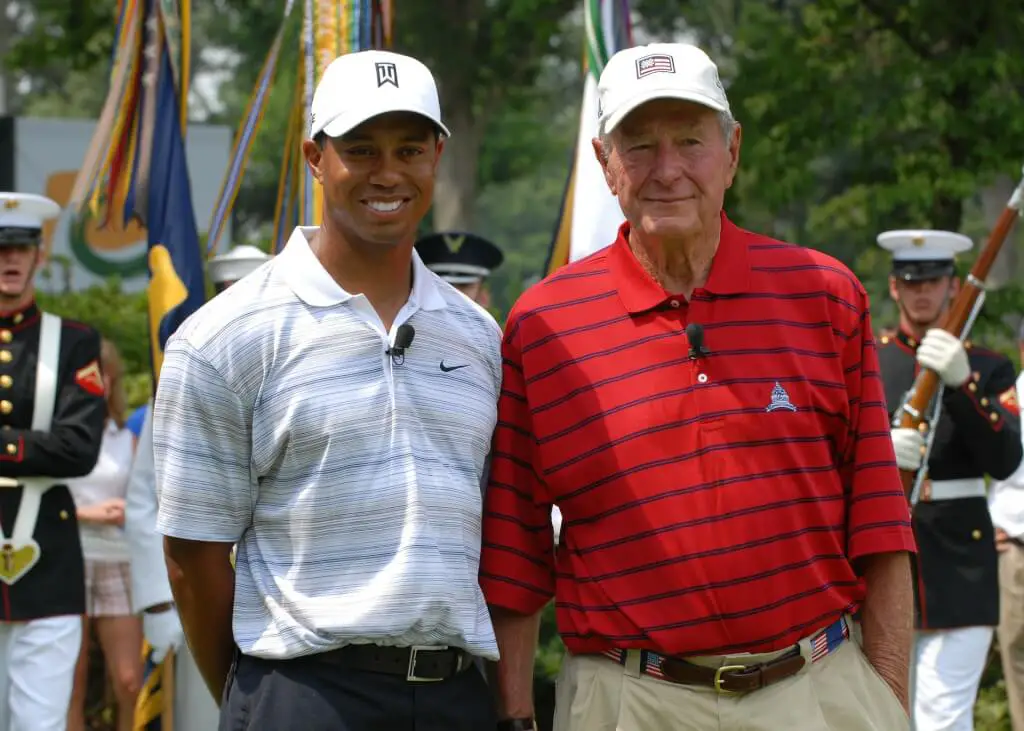 Within two months, Tiger was the world number one – the quickest ascent to that title ever in the history of golf. By the year 2000, Tiger became the youngest golfer ever to complete Grand Slam's career at the age of just twenty-four.
He won six consecutive events, including the US Open, and claimed victory in nine tournaments out of twenty starts on the PGA Tour. And, a year later, Tiger did something never done before, winning four major championships in a row: the Tiger Slam.
In 2008 Tiger completed potentially his greatest win ever. Just two months after knee surgery and still struggling for fitness, he beat Rocco Mediate on sudden death after an eighteen-hole playoff couldn't separate them. 
Mediate summed up the feat: 'This guy does things that are just not normal by any stretch of the imagination.' Kenny Perry perhaps summarised it even more succinctly: 'He beat everybody on one leg.' 
At that point, with fourteen major wins at the age of just thirty-three, it seemed impossible that Tiger wouldn't overhaul Jack Nicklaus's record. But a combination of devastating injuries and well-documented personal scandals pushed Woods into the golfing wilderness, which he has never fully recovered from.
Just like Nicklaus, however, Tiger had one last trick up his sleeve. In 2019, eleven years and four back surgeries since his last major win, Tiger Woods came from behind to win the Masters for an incredible fifth time.
Unbelievably, it was the first major championship Tiger had ever won where he wasn't leading or co-leading after 54 holes. At the scene of his first barnstorming victory, it was an incredible and romantic story.
At forty-five, Tiger is still younger than Jack was when he last won a major. But after a horrific car crash in 2020, it is unclear whether Tiger will ever play competitive golf again. Nicklaus's eighteen majors seem out of reach.
But as noted before, this man does the impossible. If anybody could do it, it would be Tiger Woods.
WALTER HAGEN
Unlike Tiger Woods and Jack Nicklaus, Walter Hagen might not be one everyone is familiar with. However, in terms of the game's development we know now, Hagen is just as influential as anybody in the history of golf.
When Hagen was beginning his career, professional sport was very different from how it is now. In fact, to be a 'professional' was often looked down upon, with many sports – including golf – dominated by wealthy amateurs who could afford to compete for free.
Hagen was influential in breaking down this divide, especially with several very public stunts. Professional golfers weren't allowed to enter clubhouses by the front doors and often weren't allowed in private dressing rooms.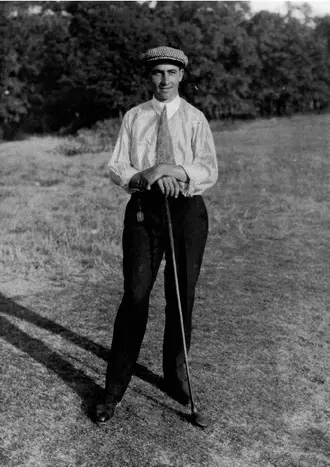 Hagen, disgruntled by this, once hired a car and chauffeur and parked it in the clubhouse car park to act as his dressing room!
Hagen's career was spent playing exhibition matches around the United States, which often attracted more money and bigger crowds. It was these events that popularised golf and helped it become the sport we know today.
Over his career, Hagen won the US Open twice, the Open Championship four times, and the PGA Championship five. Some people claim that the Western Open – which was a premier tournament in which Hagen won five times – should count towards his major tally, putting him potentially ahead of Tiger Woods on 16 wins. 
Hagen's legacy is long and varied. He captained the US Team in the first six Ryder Cups and became the first golfer ever to earn a million dollars from playing the sport. Gene Sarazen once stated, 'All the professionals … should say a silent thanks to Walter Hagen each time they stretch a check between their fingers. It was Walter who made professional golf what it is.'
I prefer Hagen's own words, however. When asked about his philosophy, Hagen responded, 'Don't hurry, don't worry, you're only here for a short visit, so be sure to smell the flowers along the way.' 
He certainly lived up to that credence. Perhaps if we all lived the way Walter Hagen did, we would all be better off as well. 
Pin for later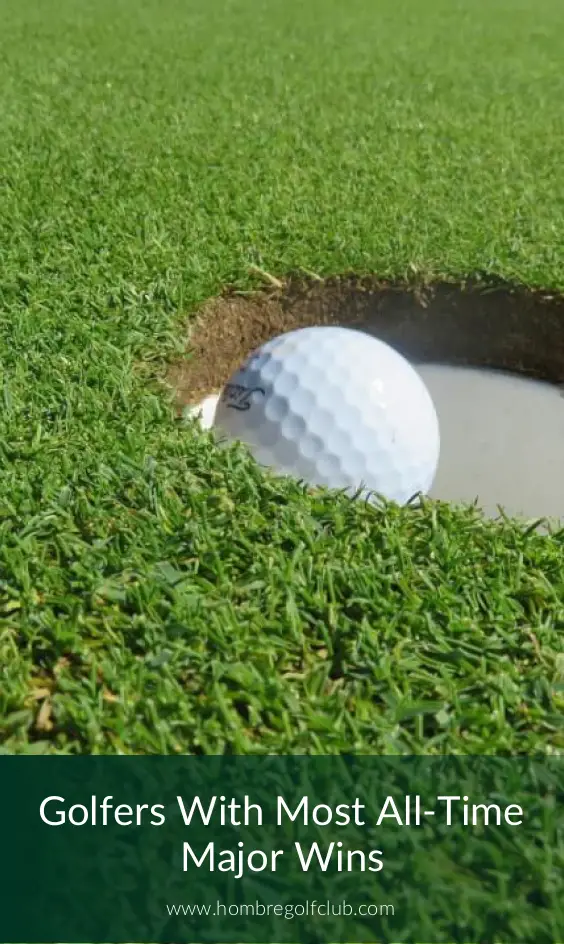 Most Read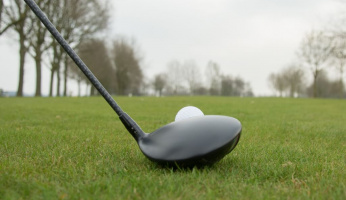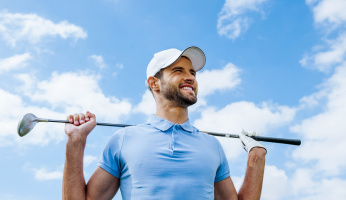 Subscribe to our Newsletter