A Golfer's Christmas Wishlist: What Would Any Golfer Want for This Christmas?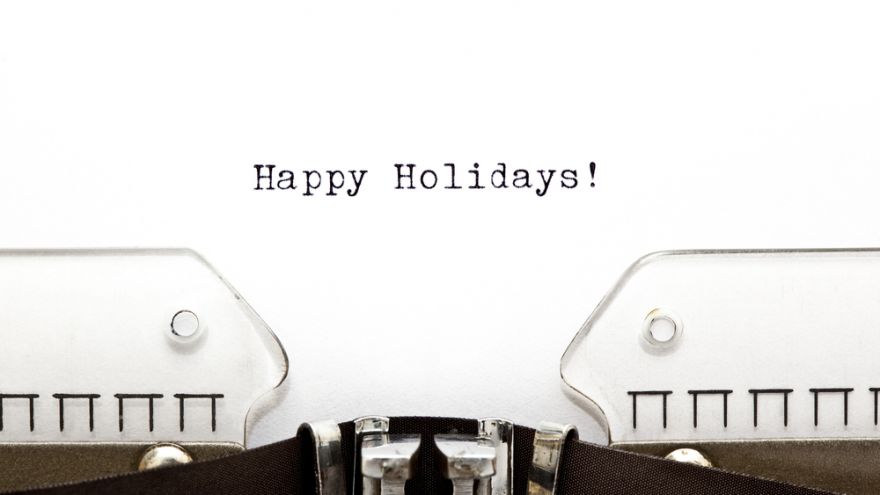 A Golfer's Christmas Wishlist: What Would Any Golfer Want for This Christmas?
www.hombregolfclub.com
That time of year is here again, when golfers all over the world tenders their Christmas wish list, most of them hopeful that their partners will pick them up that superb new titanium forged driver, but safe in the understanding that at best, you are going to be given a pair of socks with a stick-man golfer sewn into the weave. Pay attention when getting drivers because there are many non-conforming drivers.
Therefore, in keeping with the celebratory spirit, here's my Christmas golfing wish list. They aren't gifts as such, but they are stuff that I think would benefit a golfer extremely over the coming weeks and months.
A few driving enclosures next to the first tee at golf courses

I play golf so much on local courses where space is at a premium and 'preparation' tends to involve hitting a few putts on the practice green, taking a swig of coke and then having a few powerful swings of the club while on the tee. Would it be so expensive for courses to have two small enclosures, just like the cricket batting enclosures, where players could warm up for their golf round by hitting tee shots?
Netting would stop the balls flying miles away and protect those on the tee waiting. This would help golfers a lot and trim down the chances of that dreaded fate of many amateur hackers, the dreaded 10-yard topped opening tee shot in front of a sniggering audience.
Temporary greens to be greens that are temporary

That doesn't really seem to make sense, but let me clarify. Where I reside, the courses in the area see a lot of feet during the course of a typical week. During summer, this isn't too much of a problem but in winter, when the ground is damp and mud-covered, the courses and greens, in particular, can take a beating. The solution, other than closing the course, is to have 'artificial' greens for saving wear and tear on the greens.
In principle, I am all for this. Spikes and shoes do not chew the greens up during winter, which puts them in better shape in the spring and summer. My disagreement is not with having impermanent (temporary) greens, but do some of them have to be so visibly temporary?
I've played on some courses with impermanent greens that are better than the normal greens at some local courses. Furthermore, I have played on impermanent greens where it is a form of crazy golf. The greens are not smooth, pockmarked and in one particularly brilliant move by one greens keeper, sited under the branches of a large pine tree, which meant it was covered in pine needles and pine cones, making putting unfeasible.
Yet on the same course, there are impermanent greens which are in good condition, not quite as good a condition as the real greens, but certainly good enough to make a round of golf and putting meaningful. So please, make impermanent greens with more stress on the "greens" and less on the "temporary" and a lot of other golfers and I would be very glad indeed. Otherwise, we'll just go to the crazy golf course for the duration of the winter instead.
Slow playing four balls that don't filter smaller, quicker groups through should be used for target practice

This is certainly one of the most self-centered things in golf. I don't have any trouble with four balls playing, or staying in front even of two or three ball games, if their play is at a good pace and a lineup of golfers isn't building up behind them. Fortunately, this is often the case.
Nevertheless, there are times when you become very well familiar with the four groups of golfers playing behind you, reason being that, at every tee you are waiting 30 minutes for the four ball in front to terminate their conversations, (with each other or on the phone), measuring out who's shot it is or searching for the ball in the rough for an hour or two.
What makes this matter worse is when you are looking at three or four empty holes in front of the offending four ball, while behind them, the players are stacking up like planes waiting to land.
Of course, we all know that in such circumstance, the four ball should let people play through. Just that you know the worst offenders don't. So the solution for me is simple, if a four ball is slow playing and does not let people through then everybody waiting at the tee each time is permitted to drive one ball at them (with no penalty) until they get the clue and let you through, or are carted off to the hospital.
It's not in the celebratory spirit I agree and never will it happen because it's mean, probably illegal and definitely not good golf manners but anybody who has been forced to play a round of golf for five or six hours behind one such group would most likely share these opinions.
Exorbitant golf club membership fees outlawed

I'm not a member of a local golf club for quite a few reasons. The main reason being that I do not own as much as necessary tweed in my wardrobe and I do not have possession of a single cardigan. The other main reason is cost. The prices around where I live, for even a modest private course membership, are exorbitant. When membership numbers are dropping, clubs are efficiently putting themselves beyond the means of many thousands of golfers owing to their ridiculous over-pricing for membership.
I'd like to see unvarying club membership at a reasonable price. There is no explanation for one club charging £900+ a year, when another club not so far away, with similar, if not better facilities, can offer membership for much less than half that. I would also like to see private club green fees for non-members cut-down too as unfortunately, on many courses, it is too much like racketeering.
Letter of introduction from the secretary and valid official golf club handicap

Consider playing a prestigious course as a treat? Well, you can! All you need is to pay about £200 per round, get a legitimate club handicap and a letter of introduction from the secretary of your club that states the following:
• Who you are
• How much you in a month
• If you are of fitting social class to play on this golf course
• What your current handicap is, was and will be in four years to come.
• The type of clubs you use and whether you repair your divots.
• Who you voted for at the last election
• The color of the socks you wear (red is right out)
• The car you drive (anything less than a BMW 6-series and you've no chance)
It is this egotistic restrictedness in certain golfing circles that makes me mad. Why should the local public golfer, who saves up their money, not be permitted to play a plush course once in a while if they can afford the outrageous green fee? Since when do employers look at a list of potential employees and say "No, a C.V is all well and good, but we really need to find out about this person through a letter from the secretary of their local golf club."
Regrettably, this is a golfing 'tradition' that is nothing of the sort. It is simply a remnant of upper-middle class superiority, that is totally out of place in these purportedly enlightened times.
So that's my list Santa. Good luck getting them down my chimney. Though I feel you have more chance of doing that than seeing any of the above come to fruition anytime soon
Pin for later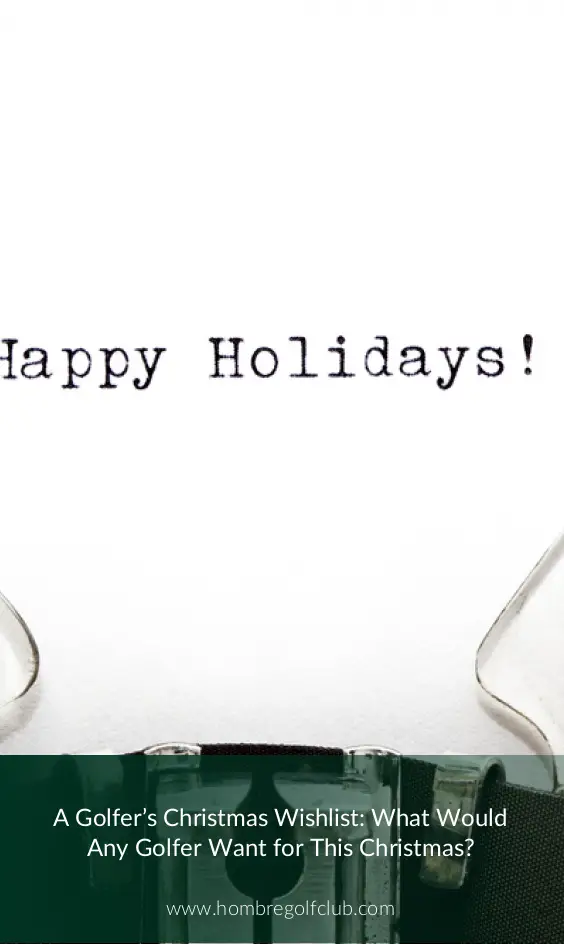 Most Read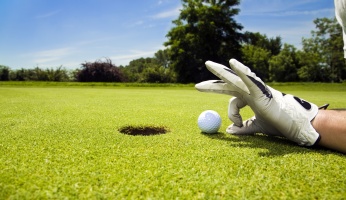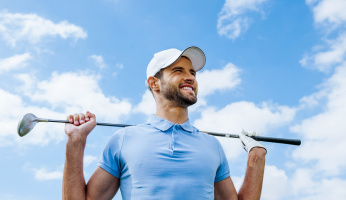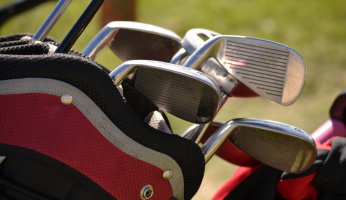 Subscribe to our Newsletter