Callaway Fushion Driver
Even with all the latest developments in golf technology, there are still some people who struggle to keep the ball in play. But what can you do? If you switch to a hybrid or an iron tee you'll be sacrificing those much-needed yards. You need something reliable, lightweight, something to elevate your performance, however, trying to understand where to start in your search for the perfect driver can be difficult.
Thankfully for you, the Callaway Fusion Driver is a super-forgiving and the ideal match for anyone struggling to keep their drive under control.
Since it's a creation in 2004, Callaway's Fusion models have been built using extensive insight into carbon and its composition, replacing the heavier bits with ultra-modern and lightweight parts for improved use.
Specially engineered using an incredibly sleek and aerodynamic design, improving the driver's handling, but the triangular head shape boosts the MOI, improving airflow – which in turn reduces drag and increases clubhead speed.
While the Fusion is not the longest hitter on the market, but if you're searching for consistency, then this is the one for you.
Thanks to all of this and more, the Big Bertha Fusion will take your golf game to a new level.
Pin for later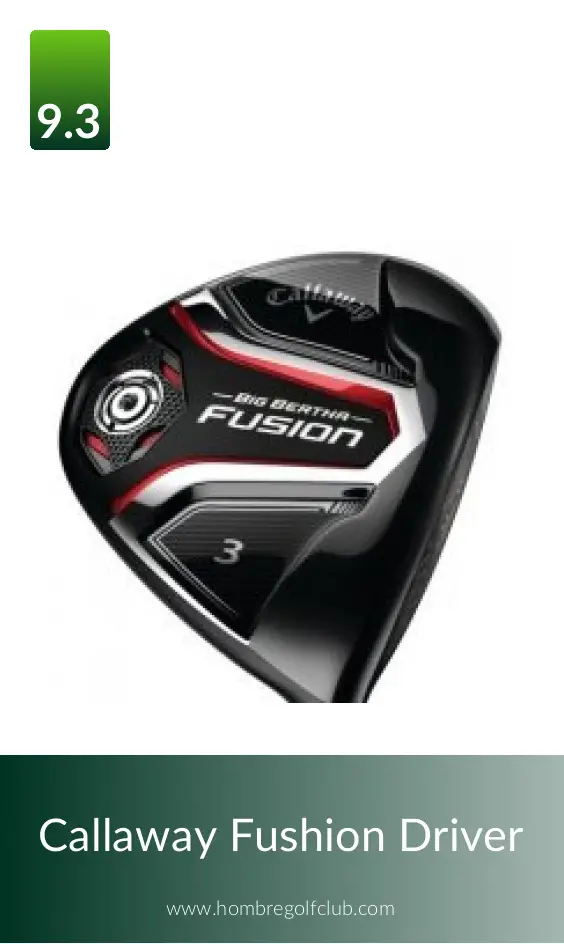 Editor's Pros & Cons
Modern

appearance
High build quality and designed to be forgiving when it comes to distance.
Remarkable

sound from the strike of the ball.

Substantial influence

across the clubface, creating a

tight distribution.
There are some golfers who will struggle to produce the distance they're seeking with this driver.
Subscribe to our Newsletter