10 Best Lob Wedges Reviewed and Rated for Quality
In a
Hurry? Editors choice: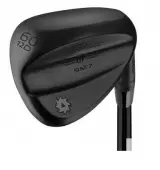 Test Winner: Titleist Vokey SM7

Many empirical studies have shown that as golfers approach the green and their short game, they become utterly baffled when it comes to choosing the right wedge. We are not talking about pro and tour players, but the majority of golfers-the average ones who are in the process of upgrading their golfing skills. If you are a golfer who belongs to this category, then you probably have been in the same
shoes.
For those with more advanced performance skills and better dexterity in handling the clubs, lob wedges become a necessity since they can help you produce a high arching shot, avoid a hazard, get away from a bunker or master a backspin. All in all, they are intended to help you master your performance, lower your handicap and get easier to the flagstick. Therefore, we have made a selection of the most recommended ones.
Standout Picks
Criteria Used for Evaluation
Effectiveness
If the club is able to deliver a high but short trajectory with immediate stopping power, we can say it has achieved the goal when it comes to lob-wedges.
As we are reviewing the 60-degrees lobs, it is important to know what to expect from them. These are specific clubs that are used for the purposes of the short game and have a specialized role in getting the ball high up into the air (hence the name 'lob') from where it will steeply fall down on the turf with almost no role, i.e., with immediate stopping power. Therefore, when we were analyzing the effect of these clubs, specifically scrutinized the golfers' comments in regard to 60- and 64-lofted clubs. Plus, we analyzed the bounce options that these clubs are sold with. So, we valued the highest those lobs that glide easily through the turf making shallower divots have a very steep trajectory and immediate stopping power. Of course, all that in accordance with reviewers and golfers comments.
Ease of Use
A good club can substantially increase the golfers' performance if it is made with alleviating features.
These types of clubs are not easy to use and you can hardly see a beginner using them, especially when it comes to lob-wedges. In order to be able to use them, golfers need certain dexterity and ability to produce the right squaring of the ball without digging too much into the turf. However, the club can substantially help the golfer if it features greater forgiveness, if it is toe-weighted more than centralized, and if it is shaped for greater versatility. Therefore, we carefully analyzed the specifics of the clubs and the golfers' comments in order to be able to draw a conclusion regarding this criterion.
Materials
Materials are directly responsible for the durability and performance of the clubs
The materials play a substantial role in regard to the performance of the clubs and they determine the quality and the duration of the clubs. What we look at the best ones are made of carbon steel, which exhibits higher durability and resilience to impacts. In addition to this, you could see that there some clubs that feature carbon steel finish, or satin chrome nickel finish, platinum chrome, and black metal finish. Many golfers prefer the black metal finish over the chrome because it doesn't reflect the glare during sunny days and it is often considered more elegant. The black metal finish has our first selection on the list, featuring Diamonized Black Metal finish.
Features
Features are the individual characteristics of each product which distinguish it from the others.
If you are a fan of our buying guides, you must have realized that features usually consist of those characteristics that each product has, in order to distinguish it from another. So they are highly valued and we tended to relate each characteristic with the specific cause of this review.
So, among the features that we took into account, we should mention the lofts and bounce which are crucial for these clubs and which are able to provide the desired effect without causing difficulties in using them or deep divots. Also, the variable roughness of the face and the CNC milled faces and grooves which deliver consistent spin and stable trajectory and the position of the center of gravity which provides greater forgiveness when it comes to full shots. The way of dealing with vibrations and the dampening effect contributes to better feel and improved sound, which can affect the golfers' performance, so it was considered too. And lastly, the use of any advanced technology which contributes towards better performance was also included. By scrutinizing these characteristics, we were able to come up with the final scoring that you can see next to this criterion of each product.
Value
When you get a high-quality product for a lower amount of money, it is called good value.
Golf is no longer a game reserved for the most financially and socially empowered class of people as it used to be. As a matter of fact, it has never been as popular as it is now, and many young children and adults take up golf not because it is a prestige but because it is fun, social and healthy game to play. It is true that most of the equipment you need for playing the game cost hundreds to thousands of dollars, however, there are also manufacturers which have launched equally good products for the fraction of the value, appealing to people who are on the lower side of the budget. In line with this, our list includes both, name-brands, clones and new companies that offer clubs with different qualities and different prices. The best value for the money a person gets when he/she gets a high-quality product for a lower amount of money.
Subscribe to our Newsletter