Best Kids Golf Clothes Reviewed & Rated for Quality
In a
Hurry? Editors choice: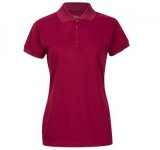 Test Winner: Premium

When it comes to the little ones in our life, we want to make sure that they are well protected against the sun as well as comfortable while on the golf course. In fact, there is no other pleasure for a parent than to have their child partake in a game of golf. Not only do we feel proud, but we also feel excited to show them how to play. With that, we also want to guarantee their protection, comfort, and safety while on the course, and it starts with the right outfit. Below are ten different golf outfits for both girls and boys that parents will love as far as design and appearance. Let's begin!
Standout Picks
Criteria Used for Evaluation
Style
As the first criteria, the outfit design was an important aspect to consider because kids can be picky. Without a doubt, if the child does not like the outfit or feel comfortable in it, we as parents will hear about it. Therefore, we wanted to share ten different outfits that were not only a peace of mind product for the parent but were cool and fun looking for the child. As individuals will notice, there is a wide variety of products to consider and we also wanted to share a wide variety of girls and boys clothing. Different aspects of the outfit design that we considered include:
Collar or no collar.
Whether it was slim fit or relaxed fit.
Variety of color choices to choose from.
Different styles that can match with different bottoms, shorts or jeans.
These were only a couple of the most common aspects that we took into consideration as far as the outfit physical appearance.
Features
This next criterion is a common criterion that we also use when selecting quality gear or outfits for adults. The reason being is that a golf outfit that is properly designed has to have a variety of important features to consider it as a quality product. With that, kids golf outfits are no different. We wanted to focus much of our research on the benefit of the outfit, not only for the child but also the parent. So, the following benefits are some that parents need to take into consideration when selecting a quality golf outfit for their kid.
Four-Way Stretch
Many kids outfits for this sport tend to come with a four-way stretch design. This design is guaranteed to not hinder any movement out on the golf course. With that, a four-way stretch product is more comfortable and durable as far as design quality. Therefore, kids will enjoy the comfort and stretchiness of the product without feeling hindered or uncomfortable, as many kids can get anxious or uncomfortable after a while of wearing tight clothing.
UV Protection
This feature may be one of the most important for parents to consider for various reasons. For a parent, their primary concern is sun protection for the kid. With that in mind, UV protection is a common concern when selecting the right outfit. Well, many brands create shirts that protect against the sun's harmful rays. Therefore, we can say that this was a primary concern for us as well while conducting our research. When searching for a quality outfit, consider the UPF rating of the product. Many of what we have shared have a UPF rating of 30 – 60.
Snag-Resistant
A common concern of parents is how durable the shirt is. Without a doubt, we as parents are often concerned with the quality of a product just because we know the many messes our kids can get into. Well, a snag-resistant shirt is a great benefit to ensure the maximum durability of the product.
Breathability
Breathability is an important factor to consider when selecting a quality outfit. The reason being is that breathability guarantees maximum comfort for the child. A breathable shirt will tend to have some kind of material such as spandex or polyester that tends to make the product more lightweight and comfortable. Breathability also makes the shirt more breathable on hot days.
Water Resistance
This next feature is common among golf clothing. A moisture-wicking shirt or outfit ensures that if an individual sweats, they will be able to be more comfortable than if the shirt was not moisture wicking. With this, many kids golf outfits actually have moisture wicking benefits and design available to ensure the child is comfortable all day when wearing the product.
Subscribe to our Newsletter