Best Golf Swing Analyzers Reviewed & Rated for Quality
In a
Hurry? Editors choice: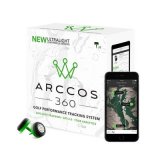 Test Winner: Arccos Performance Tracking

You might think that the secret ingredient to being really good at golf is talent. No one is born great at anything and talent is common. Lots of people have it. It's about having the commitment to honing that talent that makes a difference. Some people are just born with that ability to find the right technique--naturally, without instruction--to make the clubface hit the
golf ball
with a certain force, at a certain angle, to go a certain distance, at a certain speed.
But when talking about analyzing your gaming performance, it's all about having the right tools.
And the best golf swing analyzer will definitely come in handy
. Check out our
detailed reviews
below.
Standout Picks
Criteria Used for Evaluation
Features
This is an obvious one of the more important factors to consider when choosing between any set of products, not just swing analyzers. It's obviously important because swing analyzers were all meant to do the same thing–analyze your swing. The only real way to differentiate them in terms of the quality of their functionality is by examining their features. Some of the swing analyzers on this list offer an analysis of certain metrics but not others. And some do a better job at analyzing certain metrics–in other words, they're more accurate–but not so much with others. For a better idea, you'll need to go through the user ratings to get a sense of what others thought of each particular swing analyzer after using it. Just from the details provided in this list alone, you'll find that some analyzers are much more holistic. That is, they're designed to improve every aspect of your game, from attack angles to clubface position, to anything you can name. And to do that, they offer 3D animations which allow you to actually see your mistakes. Some go a step further and actually video record your swing instead providing just a simulation. Indeed, one of them offers an extremely integrative simulation software–along with the swing analyzer–so that you can practice and improve without even stepping foot in a golf course!
Effectiveness
The first thing you're going to want to do is to check for compatibility. The world is increasingly becoming more and more technological; there are people out there that fear that soon all of society is going to be run by machines. There are people out there that fear that they're jobs will one be done by machines. While that's a legitimate mode of thought, it's also true that there's not much anyone can do to stop the tide of innovation. So we all might as well adapt to it–and demand that the manufacturers of swing analyzers, which are technological innovations in their own right, adapt to them too. Each swing analyzer on the list is compatible with different things, or even a host of different things. Some are compatible with iOS systems as well as Android systems. Some are compatible only with one or the other. Still, others can be wirelessly connected to your PC; while others can't. Again, pay attention to the details. If you don't have an iOS system and you choose a swing analyzer that's compatible only with that, then you've just wasted money. That seems obvious, but it's worth stressing.
Battery Life
The device is only as good and its battery life. So easy forgotten is to check to see how often it has to be recharged. This may seem small until you are out on the field with no power.
Ease of Use
No swing analyzer on this list is like another. Each is shaped differently, designed differently, looks different, provides different metrics or omits different metrics, and each is placed differently onto the golf club. One requires you to poke a hole on top of your golf club–maybe you'd prefer that, as it's as out of the way and as unobstructed to your swing as possible. It also has the added benefit of seeming like it's part of the club, which makes it less distracting. Others you clip on to the grip of your club. This is good too–it depends on you. If you're a more clumsy player, this may not be for you. You wouldn't want to have to keep adjusting the swing analyzer because you keep knocking it lose or nudging it and throwing it off balance. But again, others might prefer this set-up. Then there those that attach to the actual shaft of the club, below the grip. These are out of the way and very effective. But it's hard to adjust them onto the golf shaft if you don't know what you're doing. If you do know what you're doing, you'll like them for their accuracy.
Remember also, that each of the devices hitherto described was designed to be bounced around from club to club. Although most of them are usable on all of your clubs, including golf drivers and putters, not all of them are, so you'll have to pay attention. One of them actually includes fourteen different sensors for fourteen different clubs. That means if you're carrying around the maximum amount of clubs you can carry onto a golf course, you won't have to keep going through the nuisance of transferring the swing analyzer of your choice back and forth between clubs and shots. That's something to think about too.
Value
Lastly, you'll have to know what kind of player you are. If you're a beginner or an intermediate any of these swing analyzers will do the trick; any of them can help improve your game, even marginally so. But if you're more of an expert, or you already have a low handicap, then most of the swing analyzers here on this list won't do anything for you. There are a couple that might help you, but you have to watch out for them. These offer a sense of community, which can only serve to strengthen your resolve and increase your love of the game. With these, you can upload your results and compare them with others online via Facebook and Twitter and more. Some of these same swing analyzers have been developed by professionals and used by them–and some continue to be used by them! Do you know what that means? That means those professionals who actually make a living competing are part of the community. And that means you can compare your swings to theirs!
10 Best Golf Swing Analyzers
1

. Arccos Performance Tracking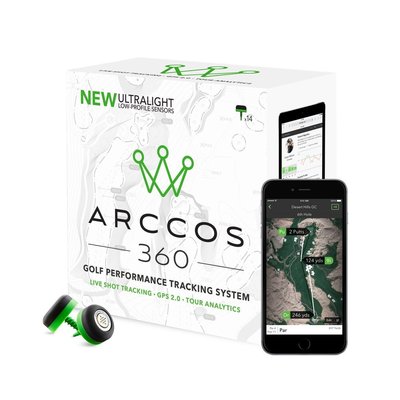 This system was created in partnership with Microsoft--so you already know that there must be something to it. If you're serious about golf and improving your scores, you'll want to take a serious look. It includes a total of 14 ultralight sensors--that means it includes one sensor per golf club! Remember, you're allowed up to 14 clubs on the course. And the Arccos Golf 360 Golf Performance Tracking System actually tells you which club is best for any given scenario as you play--it's just that good. On top of that, it tells you the exact distance to any point on the course, so you can plan your strategy effectively. And if end up screwing up, that's fine too--it's all about learning. This performance system will point out your strengths, your weaknesses, and what you can do to improve.
Read more
Community
One of its best features is the fact that you're not the only one the system is analyzing. In fact, it'll analyze just every shot you take, but also the shots you could take on holes all around the globe. And it doesn't stop there. It also gives you the analyses of the shots of all the people using the Arccos system in over 40,000 courses. That's called integration. That's called being part of a community.
Hands-free
Don't underestimate this feature. Other similar products on the market can get annoying. Those products will require an abundance of tagging or tapping or some other nuisance. This one by Arccos, however, is fully automatic. For the convenience factor alone, this exceeds its competition.
Cost and Value
Let's be serious--you don't expect this to be cheap, did you? It was at one point only available for players on the PGA Tour, for crying out loud! But despite its price, it's a fantastic product for anyone who is serious about improving their shots. If you're more of a layman looking to have a good time out on the golf course, then, by all means, skip it. But if you have a passion and a will to really be a good golfer, this performance analyzer is absolutely priceless.

2

. Swingbyte 2 Training Device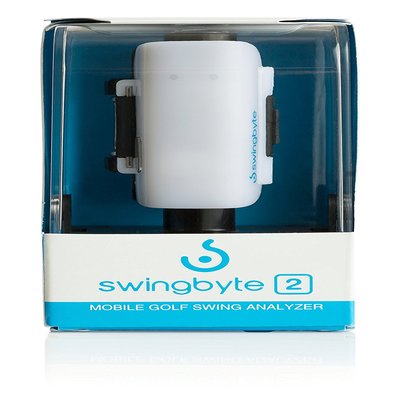 This analyzer is an excellent choice if you're looking for something lightweight. It's so lightweight in fact that you may not even notice its presence on the club. And not only is lightweight, it's also very useful; it provides you with the clubhead speed, the arc of the shot, and even the angle of the clubface upon impact. To top it all off, you can share its analyses with your golf instructor, your friends, or simply share it on Facebook for the world to see.
Read more
Rechargeable Battery
An electronic device is only useful so long as its battery is charged. That may possibly be the most obvious statement ever written. But it's something that's sometimes overlooked, if not by the consumer, at least by the manufacturer. With the Swingbyte analyzer, you'll never have to worry--if you're ever in a jam, simply plug it into a USB port and start charging.
Can be used on any club
Even putters. So no matter what shot you're taken, from what lies you're taking it, you'll be covered with this Swingbyte analyzer. And not only will it clip onto any club in your arsenal, but it'll do so comfortably--it'll be like it's not even there, so you can focus on your game and nothing else.
Cost and Value
For what it offers, it's a great buy. No analyzer is cheap--remember, this is sophisticated technology we're talking about here--but as far as analyzers go this is quite moderately priced. It's also versatile and useful in every aspect of your game. In addition, its rechargeable battery ensures its longevity, making it a great long-term investment.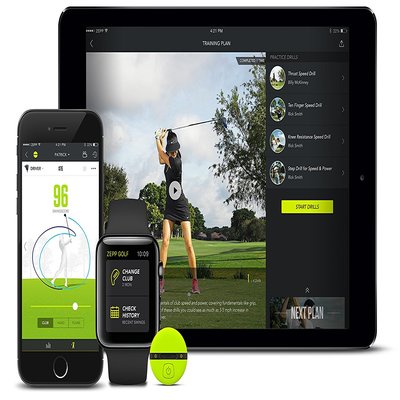 Here's an excellent golf swing analyzer. The first few on this list were designed to clip on or attach to your club. This one you simply attach directly to the outside of your golf glove; this is a great feature. It guarantees that your swing will be obstruction free. At the same time, it accurately captures and breaks down your swing attributes. It'll calculate--accurately--the speed of your club head, your hip rotation, hand and swing path, and so on and so forth.
Read more
Smart coach
All swing analysis tools purport to improve your game by analyzing your strengths and weaknesses and suggesting behavioral changes to improve your game. This analyzed by Zepp takes it a step further. It offers personalized coaching--coaching that is designed specifically to meet your needs, to address your weaknesses. This will serve to help you become a better player faster.
3D Swing Analysis
First, it measures the specifics of your swing. It determines club speed, tempo, backswing length, and on and on--then you can review the data in 3D. The Auto-Video Capture feature even captures your swing on video, which allows you to actually analyze the data against the actual video footage your swing.
Cost and Value
For all the features and quality this analyzer by Zepp offers, it really should cost much more--that's an honest assessment. As it stands, it's fairly cheap for such a sophisticated piece of technology. In short, it's a great buy.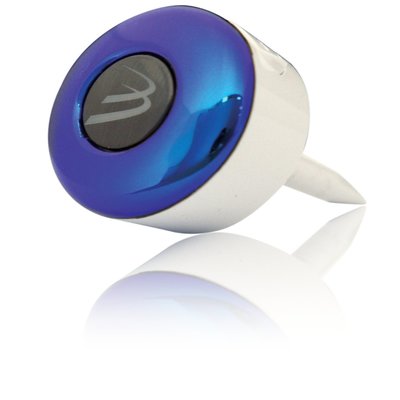 Here's another great analyzer. The 3Bays GSA Zone Analyzer is a battery-powered analyzer; it has a battery run time of five hours, so you can get through a round with no problems. It helps you sort through various aspects of your game, like your backswing, for example, your downswing, attack angles, consistency, and more. Just stick it to the top of your club and get going.
Read more
Syncs with a number of devices
Our world is always advancing. Especially technologically speaking. Today, almost everything seems to be mechanized, and those things that aren't yet seem set on a course to eventually follow suit. This analyzer by 3Bays takes full advantage of this: it was designed so that it can be synced with your iPhone, iPad, and even android systems.
Battery life of 5 hours
There's nothing more useless than a dead battery. Well, there is one use. You can throw it against the wall in an attempt to release some anger. But science will tell you that this will only exacerbate your problems. So side-step this whole issue by ensuring your battery will be in play for as long as you are.
Cost and Value
The price for this particular analyzer is a bit steep. But it is a great, reliable product and it will definitely help you improve your game. If you're a beginner looking to get good, or an intermediate level player looking to get great, this is worth a look.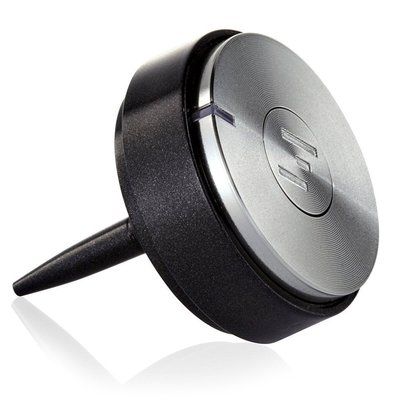 Here's another golf swing analysis tool that you can sync with your iOS and Android devices. This differs from other analyzers on the list in that it actually talks to you. That is, it tells you--literally tells you, instead of printing it on screen--shaft trajectory, angle, its actual movement, and more. It's designed so that it starts analyzing and relaying data to you at the moment of impact.
Read more
Voice Technology
Some people may prefer to read the data and analysis. This is understandable. Sometimes, information is easier to digest this way. But for those who are the opposite, this is an excellent feature. It's also more convenient, in that it'll greatly reduce the number of times you're forced to pause.
Unobstructive
You'll find that some analyzers hinder your performance even as they try to improve it. They're too bulky or they're placed in an awkward position. With this one, you won't have that issue. Just place it at the end of your grip and swing away.
Cost and Value
Moderately priced, especially for a swing analyzer that offers as much as this one does. It's extremely light, at .3 oz, so you won't even notice it--it's that good.

6

. Blast Swing and Stroke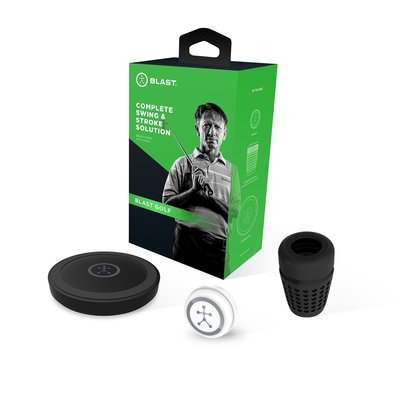 The Blast Golf Swing and Stroke Analyzer is great for people with trust issues. That is, you want to know that those who made the swing analyzer you choose are actually qualified to speak on golf. Well, set your worries aside--this was developed by professional golfers and used by them too. In fact, more than 200 professional players and coaches include this analyzer by Blast Golf in their arsenal. That's a testimony that can't be bought.
Read more
Sharing
Maybe you started golfing because all your friend's golf, and you felt left out. That sense of community is why you stay. Well, now you can strengthen that sense of community--with one click. Just one click and you can share your data with all of your friends on Facebook, Twitter, and even via email.
Smart Video Capture
Some people are more visual learners than anything else. Some people are just naturally uncoordinated and don't know what they look like when they swing. This will solve those peoples' problems. This device actually video records your swing, so you can view it along with the data analyses that describe your swing.
Cost and Value
Not expensive, not cheap. For a device created by professionals for professionals, and for a device that's actually trusted by active professionals, this is a steal. Totally worth it.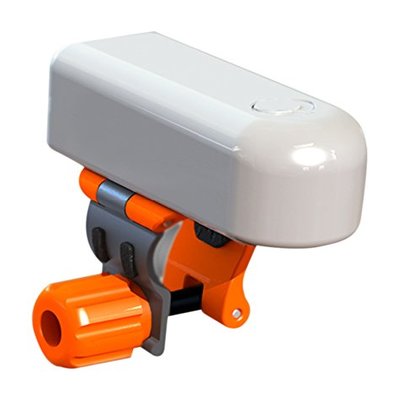 This golf swing analyzer by Skygolf is designed to be attached to the shaft of the club itself; right below where the grip line ends. This allows it to provide you with a 360-degree view of your swing. This also allows it to give you a view of your swing from above--so you can be sure that you'll get a full analysis of your swing from all angles and viewpoints. This analyzer by Skygolf also identifies the weaknesses of swing, so you can make adjustments as necessary.
Read more
Compare Mode
Chances are that if you're in the market for a analyzer, you have problems with your swing that you're looking to mitigate or improve. This analyzer records your progress and allows you to actually see what you were doing before so that you can compare it to what you're doing now. That makes it easier for you to plan for what you're going to be doing next.
Zoom Mode
This is an excellent feature for the detail conscious. It provides a full 360-degree view and allows you to zoom in at any point. This way you can see what your club head is actually doing and how it's positioned during each swing.
Cost and Value
This is a solid analyzer and it's pretty moderately priced. If you prefer to attach the analyzer to the shaft instead of the grip or to the back of your glove, then you'll be happy with this purchase.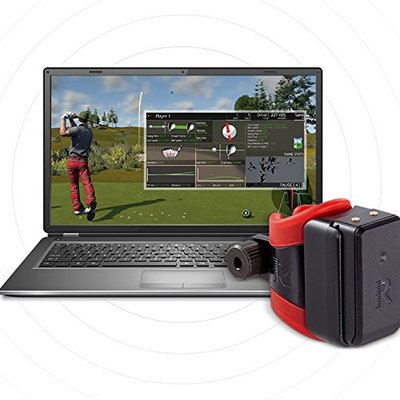 Maybe you'd like to go further than any of these swing analyzers allow. You're more dedicated than the average person, more dedicated to perfecting your golf putting game. But you don't have all the time in the world to spend on the golf course--who does? Still, you'd like to practice your swing effectively after work on a daily. No problem--get the Rapsodo R-Motion and The Golf Club Simulator and Swing Analyzer. With this bad boy, you could practice in your own living room--provided you have enough space!
Read more
The Golf Club game
This is a fantastic thing for people who want to put in more hours to practice, but can't be at the golf course often enough. The Golf Club game offers a spectacular simulation of fifteen different courses--when you run the game, it's almost as if you're actually at the courses themselves.
Reality too
In addition to the simulation, this can also be used in real life, on a real golf course, on real clubs, just like the other swing analyzers on the list. That means that you can improve your swing at home--or wherever you have access to a laptop--and bring your improvements with you to the course. There, at the course, you can improve some more. How great is that?
Cost and Value
It's expensive--plain and simple. But just look at what it offers. It offers you a way to practice and improve anywhere, any time. And similar products cost more than up to ten times what this one does! So if you do the math and the comparisons, this is actually quite cheap--dirt cheap, even. It's up to you and what you want and what you need, but our verdict? Totally worth it.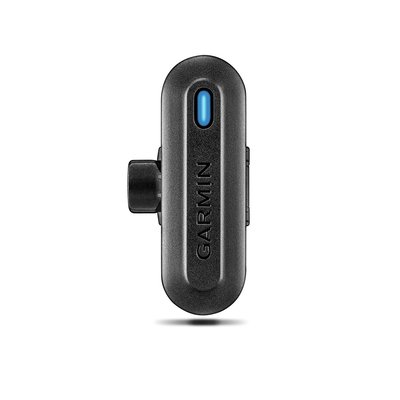 You probably already know how great Garmin technology is. You probably own one or two of their GPS systems, so you don't need to be convinced of their competence. But did you know they also have a analyzer? Their swing analyzer is just like their GPS systems--it's quality. You just clip it onto the shaft of the club of your choosing and get to playing. As you play it calculates and provides you with all sorts of metrics; metrics like club path, club path coordinates, face to target, swing speed, swing tempo, and on and on. It's simple to use, simple to attach, and extremely convenient and useful.
Read more
Compatible
A lot of the swing analysis devices on this list are only compatible with smartphones. This one provides you with real-time analytical data directly to your compatible Approach watch, your handheld, or your smartphone or tablet. At the very least, it's great to have the options.
3D Animations
Some analyzers only offer data in a 2D format. This is helpful in its own way, but for the more visual learners, the 3D animations feature of this particular analyzer by Garmin can really help improve various facets of performance. It even offers side by side swing comparisons so you can actually see problem areas.
Cost and Value
As far as swing analyzers go, this is cheap. Very cheap in fact. It offers all the metrics you need to improve your swing and lower your scores, and it's easy to use--so it's totally worth the cost.

10

. Epson Analysis System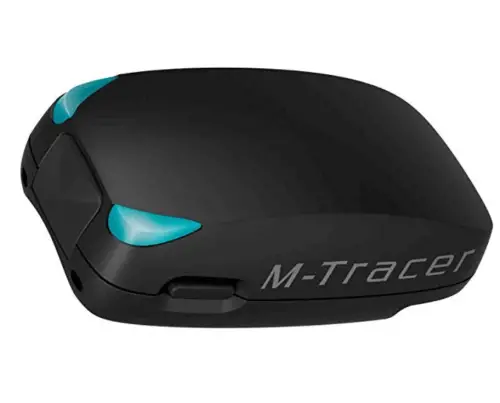 Last on this list is the Epson Golf Swing Analysis System. This one you attach to the club grip. It offers a 360-degree view of your swing provides many important metrics that a swing analyzer should; metrics like club head speed, attack angle, club path, and more. It'll even point you to the halfway point and apex of your swing.
Read more
Instant access
In this day and age, no one has any time to waste. Things move quickly and they change quickly too. Before you know it, what was new is now old and outdated. Peoples' attention spans are steadily shrinking. Instead of fighting this trend, let's embrace it. The Epson Golf Swing Analysis System does just that. Its mobile app gives you instant access to golf swing data whenever you need it.
Segments
Every little bit helps. This device helps you to break up your swing into parts, so you can analyze where problems begin and what you're doing right. This way you can make more informed decisions about how to proceed to improve.
Cost and Value
This is last on this list for a reason. It's a good, quality analyzer--just as good as the others on this list. The one issue with it, however, is its cost. It's quite expensive, but no so much better than other similar devices. In the end, if you like its design, its weight, and the fact that you attach it to the grip instead of elsewhere, take a look.

Subscribe to our Newsletter