Best Golf Hats Reviewed & Rated for Quality
Golf is a game which looks totally elegant and light but demands a lot from its players. You probably know that in order to have a good game, you need to be prepared with various equipment, from golf clubs to bags and trolleys, just to start with, and then it continues to putters, brushes, appropriate apparel, umbrellas and so much more. In addition to this, there is one tiny detail that adds up to the overall golfing style and provides tremendous protection- and that is the hat! The hat according to many golfers is a serious must when you go out to the golf course. It doesn't really matter whether you are a professional golfer or you just do it as a hobby, if you have been golfing for a while, and have been on the golf course without a hat, you have probably learned your lesson.
Feature Recommendations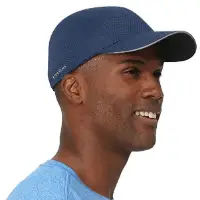 TrailHeads Performance

Our rating
The Way It's Made
Price:

See Here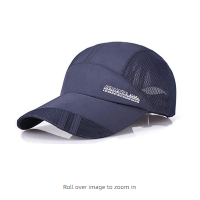 Ellewin Dry Mesh Cap

Our rating
Style and Design
Price:

See Here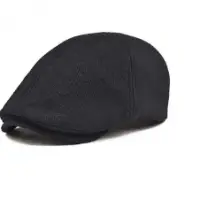 Voboom Gatsby

Our rating
Style and Design
Price:

See Here

Hats have many purposes; they protect us from the sun, i.e. against harmful UV radiation, help sustain the clear vision and block or reject the glare, make our heads warm during cold days and definitely mark our style to a degree that people associate certain hat style to a certain person. There are way too many hats on the market nowadays, a variety of choices for many different purposes and styles; there are many designs and many makes, many materials, and many features. How do you choose the best hat for you, especially if you are a golfer who spends a lot of time outdoors? The choices are many, so here we will provide you with some of the best golf hats on the market including the criteria for their selection and factors we took into account.
10 Best Golf Hats
1. Adidas Adizero Cap

This simple, but highly functional hat is a great choice for hot and sunny days. It provides maximum protection from the harmful UV rays by preventing them to penetrate to your skin, it keeps your eyes under a shadow and doesn't let glare get to you. It also features Ventilated Climacool fabrics which pull the sweat away and lets your skin breathe. So, let's take a look at how you can get most of this hat.
Expand to see more
The Way It's Made
Having the Adidas logo on your hat doesn't only mean that you have equipped yourself with a branded hat. There's much more about it here. First, let's talk about Climacool technology that Adidas created. It's a technology that was created based on 3D body scanning and analysis, which observed where the human body sweats the most. Then they developed special fabrics which wick moisture away from the body and makes it evaporate easily. So, Adidas integrated sweatband with Climacool fabric with mesh panels in the hats they produce, so that the sweat is taken out from your skin to the upper surface of the fabric and instantly makes your head dry. Thus the skin on your head can breathe and there is sufficient air flow which gives you ventilated feeling. It is made of 87% polyester and 13% spandex and it also has UV and anti-glare protection. It is machine washable and it dries very fast.

Style and Design
This is a day hat intended for
hot and humid climate
. The hat will never look wet or stained and you won't feel any sweat running down your face again. This is important for everyone who'd love to stay stylish and comfortable even if they have been out for a long time. It is adjustable for different head sizes and the mesh under the hat won't make your hair look wet, won't irritate your forehead and the more you sweat the cooler you feel due to the ventilating effect. The hat is so light that you'll forget that you actually wear a hat and plus, it is very attractive.
Cost and Value
Well, that's not a cheap hat, but there's a reason for that. Consider for a minute what you get for the price you pay, which is not that high anyway, and you'll realize that it is an investment. This investment keeps you protected, cool and relaxed. So, it is worth, isn't it?
Lightweight and comfortable
UV protection
Breathable and airy
Moisture-wicking technology
2. Kbethos Gatsby

While going through a selection of good hats, we came across this one as being one of the most popular Gatsby hats out there. It might not be really appropriate for hot and sunny days, but golf is an all-season game and you need something like this for mild weather days. This is an all-time-fashion style hat, neatly designed to have all the looks turned towards you, carefully shaped to fit perfectly on your head and give that traditional and yet age-defying hat intended for gentlemen on the golf course. Why is this hat one of the most popular ones? Let's have a look at its characteristics and design.
Expand to see more
The way it's made
This hat is made of 100% leather which is classified as a superb material since leather is one of the most superior materials for any apparel. In addition to this, it has UV protection against the harmful sun rays and the materials used underneath provide great comfort which makes it suitable to be worn throughout the year. It comes in several sizes, so you just need to pick your own size and enjoy the hat. It has two buttons on the back to add to the style, but also to adjust it in accordance with your own preferences. There are five leather pieces stitched together in a very
fashionable and modern
manner and the sizing is just right with the measurements provided by the manufacturer.

Design and style
It has a very modern design which is intermingled with Gatsby traditional elegance and style from the 20s. The manufacturer advertises it as being peerless, and yes, we fully get it why, since this hat is one of the most favorite among people of all ages, the ones who understand the glamour and the elegance of Gatsby character and the impact it creates when worn. Another advantage is the fact that these hats come in different colors, so can even collect them to fit your outfit. If you really want to stand out on the golf course, and boldly have all the looks turned towards you, here's your chance with this hat!

Cost and Value
Leather has always been top quality fabric due to its durability and timeless style. This is the reason why Kbethos has made this hat to appeal to all generations. Its design and the stitching are perfectly carried out, making it more than just a hat. It is that which has a say, and that makes it worth the money you pay for it.
Great design and style
It protects you from the UV radiation
Variety of colors
3. TrailHeads Performance
We introduce another sports hat that has the honor to be called one of the best and there's a good reason for that. Namely, it is designed in accordance with the latest technological advances when it comes to headwear, i.e. it features moisture-wicking and anti-glare properties, plus it has a unique thermoregulating ventilation system. It keeps you safe while exposed to the sun and it is so lightweight that you don't even feel it on your head. The manufacturer has designed this hat in line with costumers' demands, guaranteeing maximum satisfaction by providing replacement or refund in case this hat failed your expectations.
Expand to see more
The Way It's Made
The hat is made of quick-dry polyester mesh fabric which provides air ventilation on your head so it doesn't overheat and lets your skin breathe. There is an interior band which is also made of knit wicking polyester which provides additional ventilation, absorbs the sweat and prevents the sweat from dripping down your forehead. There are silver linings that provide reflection for better visibility and safety including the reflective logo when it is getting dark or when there's low light. The brim keeps your face protected from the sun and there is a dark underbill that reduces glare and allows great visibility.
Design and style
The hat has very simple design that fits
casual or sports attire
. It is designed for many outdoor sports, and since we are talking about golf, the reason why we chose this hat to be on the list is the fact that it won't fail you when you are facing the sun, ready to take the shot which might be the decisive one because the brim keeps your face under shadow and protects you from glare, making it golf appropriate and reliable. The hat has Velcro adjustable closure and it is made to fit different size, so it spares you from worrying which size to order. To summarize, there are a variety of colors to choose from.
Cost and value
There is one very important thing that needs to be mentioned when we talk about this hat, and that is the availability of Trail Tested Guarantee. This means that the company is ready to provide a replacement or refund in case you are not satisfied with the hat in an unlimited period of time! Well, we'd say that it is an offer that hardly ever happens and when it does, there must be a good reason for that. So, considering the options you have, well, that's a good offer for such a price.
Breathable and moisture-wicking fabric
Protects from the sun and glare
Trail Tested Guarantee
4. Mission Enduracool

This is one of the have-it-all and some more hats, shortly described. Even the name suggests that it is kind of a hat that every sports person would fall in love with because it exceeds the ordinary limits. Golfers too are bound to love this hat because as it will be described further, it will keep them protected, safe and cool which is crucial for a good golf game. So, let's take a look into the properties of this cap.
Expand to see more
The Way It's Made
The first thing that fits the description of this hat is 'designed to please the pickiest'. Go deeper into its structure, you'll realize that it has advanced and innovative technological characteristics that provide intensive cooling and instant drying without any chemicals. The fabric is constructed in a way that wicks the moisture away but at the same time thermoregulates the temperature so that you keep cool by slowed down evaporation. This means the hat uses perspiration itself to make you feel fresh and even if you soak it in the water there won't be drops running down your face. It can protect you from light rain, too. But that's not the only protective role this hat has. Namely, it has UPF 50+ protection against harmful sun rays and it is recommended gear for anyone who spends a long time outside in the heat. It can even drop the temperature down to 30 degrees if you soak it in water and then wring out, wave and put it on.

Style and Design
Not only does it boast about its innovative fabric and functionality but it also features great style. It comes in several color choices, it is can be used by man and women and it has Velcro-adjustable strip so that it can fit your size. It is
stylishly designed
and easily blends-in your sport or casual outfit. The brim stays firm, even when you wash it in the machine, which makes means you can keep it clean without being worried if you still have the same hat.
Cost and Value
What else we can say about this hat except that is an excellent choice for hot and sunny days. For many people, hats are part of their personal style and design, so practical and reliable hat would be the added value of the hat. This one is such a hat. The price is very affordable too.
Provides ultimate UV protection
Cooling system for better thermoregulation
The fabric is quick-dry and moisture-wicking
Affordable
Some individuals reported sizes running smaller than provided
5. Ellewin Dry Mesh Cap

From the classy 20ties style, we are moving back to the latest fashion and technology when it comes to sports and casual style. This Ellewin cap is well –suited with everything a good summer hat needs to have. Fast dry fabric, light and breathable, adjustable, UV and glare protective, suitable for various sports and casual settings. If you are hat person than this hat will definitely find its place into your wardrobe. And when it comes to golfers, well, you surely don't want to have drops running down your face while you're teeing off, right? This hat is among those that will prevent that from happening, but let's take a closer look at what other features make this hat special.
Expand to see more
The Way It's Made
Ellewin hat is made of polyester which is the most appropriate material for
sun protection
. In addition to this material there is a coating on the inside and outside of the hat for double UV radiation and glare protection. The fabric is extra light, waterproof and it dries super fast. The hat differs from the other similar hats in its depth, since it is shallower and the crown is unconstructed which makes it easier for the hat to be folded when it is not worn. The bill is longer compared to others for better face shadowing and eyes protection, a feature especially important for golfers when they need to tee facing the sun. It has back closure which can be adjusted for the size you wear. Another unique characteristic of this hat is its massive mesh design on both sides. And on the top of it, it is machine washable, so you don't need to put extra effort to clean it.

Style and Design
It is one of those hats that you won't easily give up since the headband keeps you dry and well-vented. Made for all kinds of outdoor sports, it can be customized for various activities besides sports. Being shallower than the other hats can be a real advantage for those who are not hat lovers but still need one for UV protection. You won't feel this one, as many have said. Plus, it is designed for men and women and there are various colors that you can pick to match your preferences.
Cost and Value
With a fairly inexpensive price, you get a hat that will keep you cool, dry and under a shadow for most of the time while being on the golf course. Put the style on the top of it and the lightweight fabric it is made of, you get a very good value for your money which will definitely pay off.
Lightweight and breathable
Easy to keep it clean
Waterproof and quick-dry fabric
Unisex and adjustable
The mesh is not waterproof
6. Voboom Gatsby

No matter how you'll call this type of hat, driving hat, cabby, newsboy, Gatsby, they all reflect a well-known style and image of the 20ties which has left a great impact on our perception as being classy and traditional with elegant flair. However, knowing that it is reshaped and redesigned to fit our modern needs, these hats are back on the market with increased popularity. The same refers to wearing them on the golf course, especially in cooler seasons when this kind of hat is a real necessity.
Expand to see more
The Way It's Made
It is made of 100% knit jersey cotton, with a genuine tag as a proof of authenticity. Made in many different colors, it offers hat lovers opportunity to make their own
collection
to fit their color style. It is flat with only 10 cm depth with interior sweatband. The hat runs in one size only but it is adjustable from 57 cm to 60 cm and that is a size that fits most of the adult average. There is a small stiff brim which has no lining. Bear in mind, however, that this hat is not machine washable, so you can clean it by using a damp cloth.
Style and Design
As we previously mentioned, these kinds of hats can be worn by people of all ages, for many different occasions and settings. The fact that it is made of cotton makes it soft and comfortable and suitable for all weather seasons. Yet, many buyers recommend this hat for cooler seasons because the fabric is thick and worm. It features a simple and plain design which looks amazing when you put it on.
Cost and Value
Many satisfied buyers have agreed on one thing: for the money, you pay for this hat you get more in terms of fabric quality, comfort, and style. It is that type of hat that even though minimalistic makes all eyes turn when you have it on, no matter whether you are on the golf course or somewhere else.
Comfortable and soft
Sophisticated minimalistic design
Adjustable
All-seasons hat
Some buyers reported issues regarding fitting as it can run smaller
7. Kangol Stripe Lahinch

The list would be incomplete if we didn't include Bonnie-style hats that are also popular on the golf course. These so-called bucket hats are an excellent choice if you need an overall face and neck protection and distinguished style. The hat is made of light cotton material and it will suit you well if you intend to spend the day playing golf. Further below you will find out why this hat was chosen to be part of this list.
Expand to see more
The Way It's Made
When you take a look at it, it might remind you of those bucket hats worn a long time ago but with some modern details which make the hat stylish and slick. The top of the hat is flat and the brim that goes all around the hat provides UV protection not only to your face and eyes but the neck as well. It is made of 100% cotton which is comfortable, light and easy to have it on all day long. Cotton as we said before is one of the most
favorable materials
for various types of apparel, and it is closest to the nature.
Style and design
Back-in –fashion style with an updated version, this hat will make you feel special on the golf course. There are two colored stripes around the crown of the hat matching the color of the under brim, giving it a sporty design signed with fashion elements. Above the stripes, you can see the kangaroo, the very recognizable logo of Kangol. And by the way, did you happen to know that the name Lahinch is the name of an Irish west-coast small town known for its golf course? And that this shape was adopted by many famous golfers which set the trend of wearing bucket hats on the golf course? Well, there you go! Now you realize why this hat deserves to be here.

Cost and Value
Cangol is a well-established brand for developing cutting-edge street fashion apparel and their products are well-known for its quality and trendy design. Having a Kangol Hat means you get a reliable product which offers protection, comfort, and recognition which often goes with a price tag that is usually above the average. Be aware though that there will be special offers on sizes and color so that you can get a very good deal.
High-quality 100% cotton
Trendy and sporty
Provides ultimate head protection
Comfortable and soft
There have been reports that the sizes may run smaller than they are described
8. Nike AeroBill Featherlight Cap

Nike has some very nice hats on the market, but we chose this particular one because golfers seem to prefer it compared to the others. The reasons can be easily deduced by the name of the hat; it is extremely lightweight, comfortable and doesn't let your sweat ruin your golfing day. And, as you might expect from a company as recognized as Nike, you will get a decent UV protection. Let's take a detailed look at its design and style and find out the reasons why it is a well-liked hat.
Expand to see more
The Way It's Made
The body of the hat and its bill are made of 100% polyester which is said to be one of the best sunscreen fabrics. As this is a Nike hat it features Dri-FIT technology which represents Nike's signature in
advanced innovative technology
for better performing fabrics. This means that the moist is wicked out of the skin towards the surface of the hat and thus it gets easily evaporated and keeps you cool. There is an inside sweatband made of 91% recycled polyester and 9% spandex which won't let sweat run down your face. In addition to this there are mesh panels and in the inside, there is another perforated panel which enables added breathability and ventilation. Those are awesome features for a hat!

Design and Style
The hat is deeper than most hats, but that is kind of expected when it comes to golf. Not that deep fit is a must for golfers, more it is preference we would say. The hat runs one size with an adjustable Velcro strap so that you can customize the fit. It is suitable for both, men and women and there are plenty of colors you can choose from.
Cost and Value
Nike is a recognizable brand which has it says when it comes to sportswear and equipment. When you buy a Nike product you know what standard to expect in advance and that fact increases products value. The same refers to this hat. It has a standardized value which you are likely to enjoy and as many other offers, you can get a good deal when promoted or on sale.
Dri-Fit tecnolgy
UV protection
One-size-fits-most
Comfortable and soft
9. Callaway Golf 2018 Tour
This hat is specially designed for the game of golf by the brand whose name is truly recognizable on the golf course. Many golfers put their trust on Callaway due to their intention to adopt their products on the golfer's needs. This hat features some of the most recognizable Callaway attributes, high-quality being among many.
Expand to see more
The Way It's Made

Besides being a high-quality hat it is also made by moisture-wicking fabric which will keep your head and face dry, not allowing the sweat to run down your face which is what golfers need most when trying to focus before teeing. To provide additional protection from sweating there is an inside sweatband made of the same moisture-wicking fabric. It is a performance hat for a reason, you are all into the game, not into the sensation you feel. The fit is rather deep and adjustable. It features 30+ UV protection and that is more than needed if you happen to spend your day on the golf course on a sunny and hot day.

Style and Design

The hat has a low profile and unstructured design with an adjustable strap on the back so, regarding sizing, it is the one-size-fits-most type of hat. It is comfortable to wear and it mainly fits different head sizes. The logo is positioned above the brim. It features trendy style and typical golf design.

Cost and Value

It is one of those hats that will provide everything you need without much hassle. The hat isn't expensive at all and being a branded hat means you get a good quality behind its name. There are also special deals and discounts, so if you get lucky, you can have it for less than half the price.
Performance fit
30+ UV protection
Moisture-wicking fabric
Some individuals say that it doesn't fit all sizes
10. Ted and Jack Street Newsboy

Well, we have already introduced hats that features Gatsby design, however, there's another one that is well worth mentioning. This cap has its own vintage flair as if trying to say 'I'm experienced and wise', so put in a modern context makes it even more desirable. But that's not the only reason we chose this cap to be on our list. It offers comfort, sun protection, and satisfaction.
Expand to see more
The Way It's Made
This is an all- seasons hat, made of 100% cotton, and it is perfect for marking your style. Cotton is one of the most natural, comfortable and soft fabrics guaranteeing you total enjoyment when wearing it. It can protect you from the sun, but from cold days too, even though it is flatter than usual ones. The brim is short, but functional since it protects your eyes from the sun and reflecting glare.

Design and Style
It is made to be noticed and leave an impression of sophistication. This 'experienced' attribute can't remain undetected. There is one button on the front side of the hat, just above the brim which allows the hat to be flattened and adjusted and on the side of the hat you can find small button-like logo of the company which somehow gives impression of
fashion detail
. The brim is stiff, the fabric is thick and the sides are puffed making it a very recommendable stylish and quality topper. The cap is designed for young and old, everyone who finds oneself into this style should have it.
Cost and Value
When it comes to the price of this hat we must say that it slightly varies from size to size and from color to color, however, the average pricing is well within the mid-range. It is a high-quality hat, which doesn't make you feel awkward and makes you remarkably stylish. It is a good value for your money.
Made of 100% cotton
All season's hat
Protects from the sun, winds, cold, etc
The sizes run a bit smaller, so it is advisable to double check your size before ordering it.
Criteria Used in Choosing the Best Golf Hats
Since there are thousands of hats being sold on the market today, it was a painstaking task to narrow the selection down to just ten. We also agree that there are also hats that didn't get the chance to be on this list and which have similar characteristics with the selected ones. So, what were the most decisive factors for our hats selection?
Fabrics Quality
Depending on the quality of the material the hat is made, we tended to choose hats which are guaranteed to last for a longer period of time without deterioration in the performance and quality they provide. Fabrics that provide guaranteed quality are usually cotton, leather, polyester or spandex. These fabrics can be easily kept clean, they provide comfort and softness and are the world's best materials when it comes to headwear.
Applied Technology
Nowadays we can see many apparel manufacturers competing over the technologies they use in order to provide sports people with better quality apparel and gain their trust as being the best over the best. The toughest battle is being fought over the quick-dry technologies and we can see that now and then they come up with additional and improved quality performance. Moisture-wicking system technology is also a competitive one since it is responsible for wicking the moisture on the surface of the hat so that it evaporates easily. Ventilation and cooling technology are on its rise, which aims to regulate the temperature of your body by using slowed evaporation of moisture such as perspiration or soaking water on the hat.
UV and Glare Protection
Needless to say that when we talk about summer hats than its main function is its ability to protect us from the harmful UV sun rays and the reflected glare. It is true that sunglasses play an important role here, however, in order to have total protection not only to your eyes, but your face and even neck, and to keep your skin and hair safe, you need a hat that filters or blocks UV rays.
All-seasons hats
Not every hat is designed to keep us cool and UV protected. People play golf in different climate conditions, under different weather temperatures, so we decided to choose from hats that provide a different kind of protection. Despite being called all -seasons hats, those are usually cotton, wool or leather hats that keep people warm, protected from wind, drizzle or cold. And yes, they do protect against UV sun rays!
Design and Style
This category is the most versatile one and offers many different possibilities. We decided to stay focused on hats that are most preferred on the golf course but also those that can be seen elsewhere as part of someone's daily outfit. We took into consideration buyers' comments since they represent honest opinion about the product. Styles that are the most popular among buyers and most golfers nowadays are sporty, cabby and boonies style and those are most frequently seen on the golf courses.
Other important factors to consider when selecting the best choice for you
Size Match and Fitting
Here we mostly relied on customers reviews due to the fact that they shared personal experience regarding this matter. Those hats that keep to their description regarding size and fitting are the ones which took place on this list. We think that reliability regarding size is a very important factor since it influences customers' satisfaction with the product and that first impression is crucial to develop a likeness of the product.
Variety of Colors
A wide range of colors offers more choices to fit someone's personal style. There are many golf apparels that feature same pattern or same design of matching clothes and hats. It is good to know that you have an option to select your favorite color and that's what costumers value.
Price
Price is the determining factor when you choose which product to buy. The estimated value of the product is expressed within its price, the quality of the materials, the technology, and its durability. In order to beat competition, many manufacturers decide to offer great quality for lower price. That's what we call great value for your money since it reflects costumers' satisfaction about a certain product. The better attributes a hat has with lower offered price, the greater the chances are for that hat to be bought and recommended.
FAQ
Frequently Asked Questions
Q. When should I consider buying a quick-dry hat?
A. Hats that feature quick-dry technology are usually sported hats that prevent over sweating and having sweat all over your face. They are mainly intended for hot and humid places because they usually feature a cooling system.
Q. Do you think I should buy a Gatsby hat for summer days?
A. The ones that we have on this list are all-seasons hats and made of cotton so mainly you could, even though there are buyers that don't recommend them if you live in extremely hot and sunny places.
Q. Are these hats machine washable?
A. Most of them are, however not all of them. You'd better refer to the instructions provided on the label or the packaging of your product.
Q. I bought a hat that is labeled 'waterproof' but it has mesh on sides. Is mesh waterproof?
A. No, mesh can't be waterproof. However, the fabric of the rest of the hat is waterproof if labeled as such.
Q. Are these men's hats only?
A. No, these hats are unisex which means they can be worn by men and women of all age groups.
Sources