Best Golf Ball Cleaners and Golf Ball Scrubbers Reviewed
In a
Hurry? Editors choice: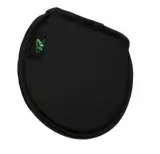 Test Winner: ProActive Sports Green

Have you ever picked up your golf ball to discover that it was actually quite muddy, gross, and maybe even unsalvageable? Maybe the last part was a bit much, but yes two the other two aspects. Golf balls can get quite dirty when out on the golf course. In fact, a dirty golf ball can even hinder you from performing properly on the field. If it has too much dirty there may not be enough backspin, there may be dirty that hinders you from properly
hitting the ball
, and it may even be too heavy to fly properly. Therefore, it is crucial to clean them whenever necessary. And this is why golf ball washers are made for. As one of the detrimental and essential items to have with you on the golf course, we believe all individuals should carry a golf ball cleaner.
Standout Picks
Criteria Used for Evaluation
Use
Cleaning The Golf Ball
One of the most important criteria that we used to evaluate these golf ball washers is the way to clean the golf ball. We found that there are two common methods. The first most common method is the hand towel pocket towel approach which allows individuals to keep their hands dry while the golf ball gets cleaned due to a wet interior. This is the most common and they are most commonly designed like a pouch. The only real difference is the material quality, which we will talk about later, and the color choices and style. In any case, most products are designed to clean the golf ball effortlessly.
The second most common design is the cup design, which we shared two styles of golf ball cleaners above. This design is used in a way where the ball is placed inside a cup and by twisting or shaking, a set of brushes or bristles effortlessly clean the ball. The real method to clean your golf ball is whatever method you find more suitable.
Style
As the second criteria we took into consideration, we found the design of the ball cleaner to be detrimental to the overall quality of the product. The reason being is that we wanted to ensure that individuals were getting a broad range of different products. With that in mind, the most common ball cleaners are actually designed to come with carabineer clips, so they can easily be clipped and connected to a golf bag or belt loop. However, there were some ball cleaners that are much larger that are designed to clean clubs as well. These come with mounts, so they can be attached to a golf cart or wall. With that said, we highly recommend the portable ball cleaners if you are wanting an easy and simple way to clean your golf balls.
Materials
Another thing we focused our attention on the overall material quality of the ball cleaner. We found that most ball cleaners have a universal design element for them to be both beneficial but also durable. With that, let's discuss the two different styles of ball cleaner and the material quality.
The Towel Pouch Design
The material quality of the towel pouch design is actually expertly designed with some of the best materials in the industry. We discovered that the most common materials were microfiber, cotton, and polyester, with microfiber being the chosen interior material. The reason being is that microfiber effortlessly cleans golf balls and can stay moist for hours. However, the exterior of most pouches is designed to be moisture wicking and easy to grab, hold, and place inside your pocket.
The Cup Design
When it comes to durability, we found that the cup design is made of plastic and includes brushes or bristles in the inside. It is quite simple and effortless to use. However, if the cup is dropped on concrete it may break or crack, causing the item to leak out water. With that in mind, the pouch design becomes the most durable, but the cup one of the most effective
Durability
Another important factor is how durable the product is. Durability is something we commonly look for in all products simply because we want to make sure what you're buying won't break after using it just a handful of times. The cleaners shouldn't fall apart during wash. It should last you a long time before you start to see wear and tear,
Value
The value of a product is something we look at often as well because we want to make sure you're getting your moneys worth. The price of the product should match the products effectiveness and durability. Nobody likes buying something that doesn't do an effective job about what it is supposed to do, then you're just wasting money. So we made sure that everything on this list would be worth every cent you paid for it.
Top 10 Best Golf Ball Cleaners
Subscribe to our Newsletter