10 Best Golf Apparel
In a
Hurry? Editors choice: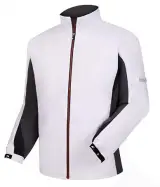 Test Winner: FootJoy HydroLite Rain Jacket

Golf apparel is specific and unless you are playing golf, you won't be able to tell the difference. And for golfers, it is not always easy to find the right golf apparel since there are many
competitive brands
on the market. Initially, you might find it easier to copy the style of famous ones, like, say Tiger Woods, but it's better to create your own style, isn't it?
There are clothes suitable for literally every season, and designs that may make your head spin. But when considering to actually buy these items, you should seriously go through their features and technologies to make sure they meet your body's needs on the greens. Besides standing out with your performance, we know you want to look awesome on the course, so let's choose the apparel together and shape up your personal style while going through the best golf apparel.
Standout Picks
Criteria Used for Evaluation
Breathability
Playing sports requires physical effort and makes our bodies sweat. So, to avoid the feeling of being put in a plastic bag, we paid attention to the breathability of the fabrics. All items reviewed here are made of high-quality breathable materials that allow free air flow. This creates the feeling of being cool and you are not going to sweat excessively which will most certainly help you perform much better and have greater self-confidence on the course.
Fit
Movement is everything on the greens. We know that you can have your best swings and shots if you can move unobstructed. For that reason, we searched for (and found) designs made of highly flexible fabrications which offer four-way movement so that you can have full blown shots. And of course, this can be only done if the clothes you are wearing are a perfect fit for your body. Too large clothes will look baggy and to tight can seriously interfere with your movement. So, it is crucial to pay close attention to the size charts provided by the manufacturer and find the perfect match for you. The selected items are said to match the manufacturer's description to a great extent.
Durability
Nowadays clothes are easily worn out, and many golfers tend to avoid wearing them after a few uses, regardless of whether it is due to outdated fashion or low-quality design. We tend to be more observant of the nice new models in our tendency to look modern and easily forget the quality. Considering this, we have chosen to examine the durability of the apparel reviewed, as we know that the fabric quality should not be underestimated at any cost. The selected models boast durability as most of them are made by well-known companies which are known to produce durable golf apparel. As you could see from the review of each product, durability is never an issue and they all have high scoring within this criteria.
Value
Golf apparel can be pricey and there are many reasons for that. Take for example the type of materials used to produce them and the advanced technologies utilized in their production in order to obtain maximum efficiency and performance. This can be easily seen and felt while playing on the course and many golfers are willing to spend some extra money so that they feel comfortable and unprevented to freely perform. However, some clothes are way too expensive and usually, these are specifically bought from a certain class category wanting to deliberately show off status and power. As we wanted to provide a buying guide which is intended to appeal to all types of golfers, we normally, included different types of brands and models. The most important guiding principle regarding this criteria was excellent value for the money which we are confident that we have managed to find.
Style
The best style is the style that reflects the individuality and the personality of each person and we have often discussed that there aren't good or bad styles, as it is a matter of taste. However, when something is well-made and looks good and when the majority agrees that it is a style-defining piece of clothing, that is the formula of success and many people tend to buy it. In our attempt to single out the best models we selected those that have either a timeless design or have been commonly agreed to be super stylish.
Top Rated Golf Apparel Brands
1

. Nike Dry Victory Solid Polo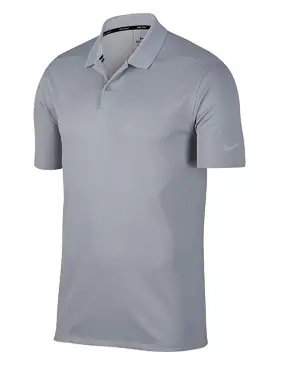 When planning your outfit, I bet you think about the top first. And that comes rather natural as the top can really make the impression on the course. This Nike model we will be reviewing is a classic polo t-shirt which would fit every golfer's style on the greens, as it comes in a wide range of colors, having a standard fit tailoring. And you know that choosing the right polo can be a headache actually, since there are literally trillions of models on the market, all offering features and technologies that can sometimes be confusing. Not that with Nike you can go wrong but this one is the winner because it is a perfect blend of design and style, so read below to find out more.
Read more
Design
The best description of this polo is standard fit, classic look and cozy t-shirt. Golfers who like to wear classical style would love the looks of this polo. It is designed to provide maximum comfort during the game, thanks to the shoulder seams that are rolled forward allowing free movement of arms. Its collar is ribbed, so the pattern prevents curling. It has a button closure as any ordinary polo, and this traditional-like style makes it a perfect golfers' shirt. There is embroidered Nike Swoosh logo on the left sleeve, making the model recognizable and stylish.
Materials
Have you heard that most of the performance clothes are made from100 % polyester? And the reason for that is its ability not to soak in moisture, so when featured with Nike's proprietary Dri-Fit technology you get a polo that can be worn during the hottest of days for hours without causing discomfort. It wicks the sweat on the surface of the material while giving you a dry and comfortable feeling during the game. The material is soft and thin so that it allows you to move freely while swinging.
Cost and Value
Since we are talking about a polo shirt produced by one of the most famous sports brands, we need to consider the quality features when considering its price too. The price varies in accordance with the size and the selected color and you can get some good deals, which makes it a perfect value for the money. You will love the soft touch material on your skin and you will also enjoy the coziness of the model during your game.

2

. Adidas Ultimate 3-stripe Pants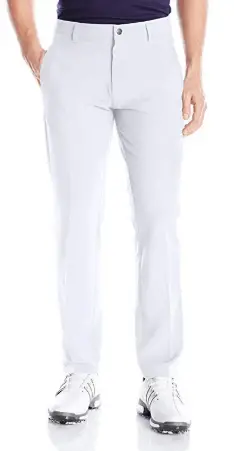 We were having a hard time thinking over which Adidas model to select, polos, jackets, shorts or pants, but when it comes to golf, these ones were the winners this time. And, there's a good reason for that. It isn't easy to find a good pair, but when you do, you want to share with the others. Many golfers found what they've been looking for in this model, so we gladly share their thoughts with you. Pants need to be a perfect cut for your body shape and you have to be really careful when buying the perfect pair for the course. And we totally agree that you want to have your legs covered and protected from the sun rays, heat and other possible "visitors" that can come on the greens.
Read more
Design
Many golfers love the normal, slightly slim fitting on the course as that allows them to move freely and look good as well. They are tailored to offer you style and elegance with quite a simple, classic flair. The waistband of these trousers is stretch, allowing maximum comfort while you move across the course and extreme flexibility to allow you swing to your fullest. You will see the three stripes above the back pocket on the right side, while the front pocket on the left features the Adidas performance logo. This model can be purchased in several different color varieties
Materials
These pants are made from a high-quality material composed of 94 % polyester and 6 % elastane, which is a great combination for a stretchy, moisture-wicking material which is fast drying and super cozy. Another important feature is their water repellent surface finish. The material is designed to protect you from the harmful sun rays featuring ultraviolet protection factor (UPF 50 +), enabling you to play while exposed on the sun without any worries of getting sunburns. At the same time, the fabric does not keep heat underneath, so you will not feel hot even if you are sweating. Also, for better comfort, there is a silicone printed gripper designed to keep the shirts tucked in.
Cost and Value
This model of trousers is one of the most wanted on the market, mostly due to the classic looks and you can wear them in a smart casual and even business casual attire. They are perfect for the summer season though, as they will suit you well during hot, summer days. The price varies in accordance with the color and the size, maintaining the averagely high point.

3

. FootJoy HydroLite Rain Jacket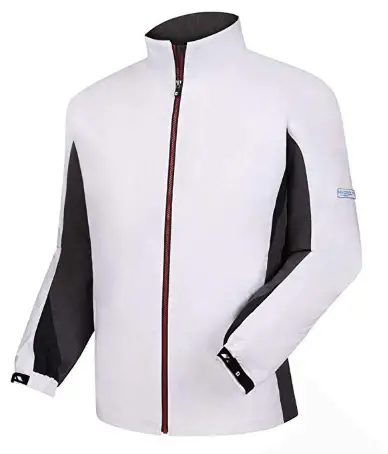 There are days when the weather conditions are not favorable but rain or wind shouldn't stop a devoted golfer, right? A good jacket that is water and windproof will do a great job and will enable you to continue your game. However, if not specifically made for golf, jackets can be limiting in the way you move, so the feature we sought in a jacket was fabric flexibility and optimum performance. FootJoy has been a golf devoted brand which has been making some very nice jackets that provide sufficient protection from inclement weather conditions and not allowing them to deter you from playing.
Read more
Design
FootJoy HydroLite Rain Jacket with its minimalistic design will make you fall in love with it at first sight. It comes in several color possibilities and it is made in a combination of two contrasting colors. It has pockets that will provide you enough space to collect your personal items like your wallet, smartphone, keys, etc, and they are zippered so you don't need to worry that you could lose an item from there. This jacket is lightweight and you won't even feel it on you.
Materials
The jacket is made with an advanced technology which resulted in a material that is completely waterproof and breathable, with a HydroLite system. The fabric is four-way-stretch and therefore it enables really easy and free motion during your swings on the greens. Also, a very important feature of the material is that it is super light- the lightest peace ever manufactured by FJ! Additionally, its sleeves are detachable to adapt to different weather conditions.
Cost and Value
This jacket has a high price tag and might not be affordable to everyone. But, if you are willing to have one of a very high quality, posh looking jacket which will make you feel like a champion- buy it without thinking too much over it! Why do we say this? Well, this is a high-quality jacket which is very durable, so you will not need to buy another one in years.

4

. Under Armour Tech Golf Polo Shirt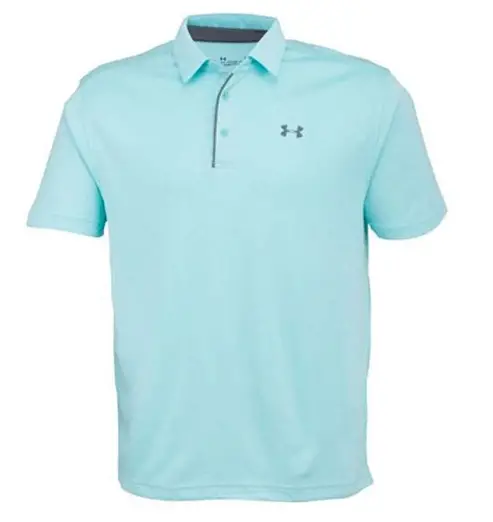 When it comes to polo shirts, they are never enough. Golfers especially, tend to have as many colors as possible in many different styles and designs. We had all this into consideration while choosing the best golf apparel and as we were thinking which UA type of garment to select, we have decided to honor the company with this excellent polo shirt, as T-shirts were the first pieces of clothes produced by UA. This particular model is made of somewhat thicker material which is not transparent, although it feels smooth on the skin and doesn't make you feel warm.
Read more
Design
It is a simple, classic design of a polo shirt. Tailored to be a regular fit, although many who have bought it stated it goes slightly larger. Perhaps this depends on your own preference- but in any case, choosing the right size would work well for you if you follow the size chart. The fabric is textured and not very thin, so it does not look sheer at all. The model fits good on different body shapes since it is elastic and retains the soft, comfortable feeling. Also, it comes in a wide range of colors, so men from any age can find the color that fits their style. There is the Under Armour logo on the left front in the upper side of the top.
Materials
This model is also made from 100% polyester with the UA proprietary moisture-wicking technology so that it is breathable and kept dry. This top gives complete comfort while moving, so that is why golfers love it. The material is designed to wick the sweat away from the skin to the surface, making it dry fast. What makes UA so athlete-friendly is their anti-odor technology which prevents the growth of the odor-causing microbes and bacteria. The maintenance of this top is also easy since it is machine washable and easy to dry.
Cost and Value
This is affordable polo, comfortable and stylish, perfect for the course. UA is also known for their modest prices in comparison with their quality, so you have as many various colors as you'd find it suitable for your style. Even if for non-golfers this is an excellent polo shirt, you can still benefit the anti-odor, sweat-wicking technology and look polished.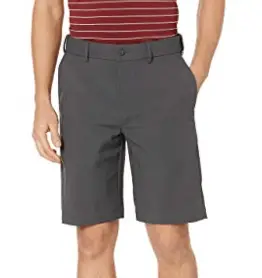 There are many models of sport shorts on the market, but this PGA Tour model seems to be favorite among golfers. They would fit well with your favorite polo t-shirt. Maybe it is true that clothes don't define you as a player, but they really do define your golf style! And again, we take care of your comfort, that is why we tried to choose comfortable shorts which you might not even feel when you wear them. The classic design makes them suitable for combination with different tops and different colors.
Read more
Design
Like other models of golf apparel, these are designed to make you feel comfortable and move unhindered on the course. These flat-front expandable pants are an excellent summer alternative to the regular golf trousers because their design is classic and they actually look classy. They don't have any details, except the regular pockets, which make them convenient to store a thing or two. They come in classic and neutral colors ranging from white, shades of gray, navy, black and khaki, so you can combine them with your favorite shirt. They are machine washable and you can also easily iron them for polished looks.
Materials
These shorts, like most of PGA Tour golf apparel, are made with Ultraviolet protection factor 50 + to protect your legs from sunburns and harmful sun rays. Made from 100 % polyester, they are stretchy and moisture-wicking which is the formula for supreme comfort during hot, summer days.
Cost for Value
PGA Tour is a golf brand known to produce high-quality, inexpensive clothes and this is the exact description of these shorts. The moisture-wicking fabric can be priceless during very sunny days, and the additional UPF 50 + protection will give you the confidence to wear them during the hottest days. On the other hand, these are wearable in an urban environment as well, so you can wear them while having a walk in the park or meeting your friends for a coffee.

6

. Puma Warm Extreme Vest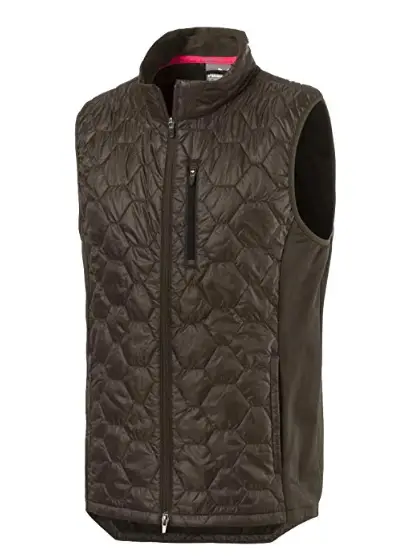 Vests usually come in handy when the weather becomes changeable and when the chilly winds become your companion on the course you'll need an extra piece of garment to protect yourself. And Puma has a super stylish golf vest to offer which is made in accordance with its latest technological development. It is eye-capturing, trendy and it is made for golfers with refined style. So, read below to find out more.
Read more
Design
This vest is not an ordinary one- it stands out from the crowd with its quilting pattern. It is convenient as it features two-way zipper and three pockets to keep your personal items. It has stretch arms and sides, designed to enable you a free movement during the game. It is available in brown and black color and there is a 3D logo on the left hem.
Materials
The main characteristic of the overall design is to provide you with a comfortable and warm feeling during your game. They have used lightweight gold insulation- PRIMALOFT, Puma's proprietary technology that is designed to protect golfers from the elements. This means it is wind and water repellent. The fabric is breathable, featuring a moisture-wicking technology, as well as Puma's WARMCELL and PWRWARM technologies retain your body warmth without letting the external air and rain to penetrate inside. The fabric of the front panels is polyester woven taffeta and the side panels are made from 92% Polyester and 8% Elastane.
Cost and Value
This vest will be one of your favorite items during the time of the year when the temperatures drastically fluctuate. The combination of high-quality materials and Puma's technologies make it a premium model for on and off the course. The prices changes in accordance with the size and the model, however, it keeps the medium price point, especially when it comes to Puma design.

7

. Callaway Fleece Jacket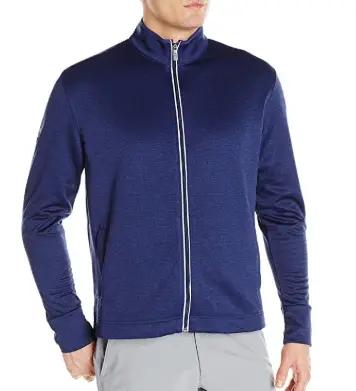 Fleece jackets are very popular in many sports nowadays and it's no wonder they made their path to the ordinary golf apparel. This piece may come in handy much more than any other modern alternative because it is invented to be so comfortable and practical. Golfers usually like to wear them on breeze summer mornings and evenings, or on warmer autumn and spring days. It is made of stretchy materials which enable you to move freely and comfortably during your game. And, according to the producer, this fleece jacket will work as a barrier between you and the cold to keep you warm.
Read more
Design
The design is simple and minimal and that gives this fleece the charm to look great in many combinations. It is sleek and stylish with a zipper closure in front making it very convenient for putting it on and taking it off. There are two pockets on each side in the front, which are open (no zip closure). On the right sleeve, there is the Callaway logo embroidered. This item comes in a grey, white and blue color, and since it is a plain, zippered top you can make endless combinations with colored or patterned shirts and trousers.
Features
The waffle knit fabric is intentionally used for this fleece to help prevent cold air from penetrating inside the garment. It is made from 100 % polyester made with Callaway's proprietary OptiTherm technology which delivers thermal comfort. This jacket is perfect for the chilly transitional periods of the year. The jacket is machine washable, easy to maintain and probably you wouldn't need to iron it at all.
Cost and value
When it comes to Callaway- well, it seems that the company excels in all levels, from golf gear and accessories to golf apparel. Regarding the fabric features, this product is excellently made, and additionally, if you take into consideration the wearability of this item- you should definitely put it on your buying list. It is a multi-season jacket which will come up practical every time cool breeze cools the temperature down. And, as it is a Callaway quality, it is a great value for the money.



When it comes to wind shirts, we'd like to introduce a product which is extremely popular among golfers thanks to its pleasant feel and even better design. WH. Bear has made this nice and simple V-neck wind shirt that can be worn over your classic polo shirt or just as a basic layer.
It is very functional, thin and protective. It feels soft on the skin, and the model is wider in the shoulder part to enable free movement for full-blown swings. You will practically forget that you have even put on a top on you.
Read more
Design
We loved this V-neck wind shirt since it is very modern and comfortable and it can be an excellent addition to your style. It is a premium quality golf apparel, made of a durable fabric, with a regular fit design with almost a perfect fit. Otherwise, the model is made to deliver enough room so that it enables you to move freely with every shot; it is flexible and lies well on the shoulders, without giving a baggy look. There are pockets on the side seams to enable you to keep your items safe. It comes in a very wide variety of nice colors.
Materials
It is made of 100 % peached polyester (microfiber) which is wind and water resistant. Also, the fabric is breathable and allows free air-flow. The body is mesh-lined and its sleeves are nylon lined. Its neckline is ribbed and flexible, just like the sleeve cuffs and the bottom part of the top. Its side pockets are zipped, and there are no other details on the surface which would interfere with the simple design.
Cost and value
This is a good buy according to many buyers who claim that it is very comfortable and completely wind resistant, while it can also be worn as outerwear or with a vest. Plus, it is very reasonably priced which opens up the possibility to have a few wind shirts in different colors.

9

. Jolt Gear Long Sleeve Polo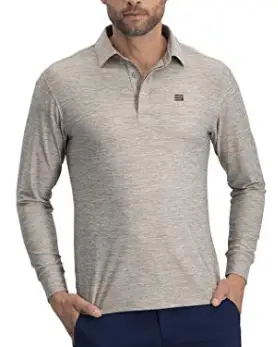 Many consider golf to be a summer game, however, that is far from the truth. As a matter of fact, golf is frequently played when the weather is cool and according to many, it is even better, especially if you're not kind of a person who likes spending time under the scorching sun. Therefore, we have selected this popular top as it is going to keep you warm and dry at the same time. It is more spring or fall season mainly and according to many golfers, it is just perfect.
Read more
Design
Its design has the charming look of the traditional polo designs, just with short sleeves. The model is a slim fit and it gives the upper part of the body a streamlined look. It has a classic collar which is firm in order to retain its shape and prevent curling. The front is open and has hidden buttons on the front. The long sleeves end with stretchy cuffs, which make it easy to eventually roll your sleeves up if you feel warm at some point. There is a logo on some of the available colors, but not on all because the company is in a period of transitioning the logo.
Materials
This garment is made with dry fit technology, which ensures you feel dry during your game. It features a moisture-wicking technology, which means it pulls the sweat on the fabric surface and dries out quickly. At the same time, it remains breathable and soft on the skin. The material features anti-odor technology which prevents the growth of odor-creating bacteria and you'll keep being fresh as long as you are wearing it. Also, it is a four-way stretch material, so you can easily move while wearing this shirt.
Cost and value
Versatility is the feature which this model is characterized with as it can be worn on and off the course. It is easy to maintain and it is very durable. Money-wise, it has a fairly low price point and it is a good value for the money.

10

. Baleaf Athletic Skort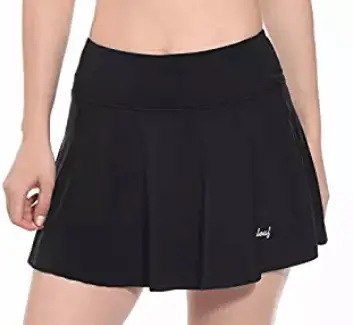 Every woman pays attention to the style and design, especially when getting ready for a good game of golf, but besides looking fabulous, she needs comfort, convenience, and practicality too. We have found a model of skort with shorts underneath which deliver comfort and make you feel great. This model is well-structured, follows the body shape and keeps you fresh and it is highly convenient.
Read more
Design
This is a short pleated skirt, simple but lovely, which has mesh shorts built-in in the inside, so it keeps you comfortable and self-confident on the course. It has an adjustable, elastic waistband to make it a perfect fit. There is actually an internal drawcord and a flat-wide waistband to easily adjust it. There is a small pocket in the inner part of the waistband which will enable you to keep safe some of your personal items. Also, there are pockets on the sides of the skirt so that you can put your hand there, as well as a hole for a headphone cable so you can listen to music while you play which is a very convenient thing to do as golfers spend about four hours on the course.
Materials
The outer fabric is made of 84 % polyester and 16 % spandex, while the inner mesh is made of 95 % polyester and 5 % spandex. It comes in sizes S to XL. The fabric has a moisture wicking system which will keep you dry during your game. The moisture evaporates on the outer side of the garment and dries easily. There is a dual layer gusset, triangle-shaped which helps avoid pinching and you can move naturally in every direction. This model comes in classic shades of black, white, grey and navy.
Cost and value
This certain garment that we were reviewing is designed to meet the needs of women golfers and there are hundreds of reviewers that confirm the high quality of this model. It has a low price tag which is one more plus. Users that have already purchased this garment claim that they would surely buy again.

Subscribe to our Newsletter