10 Best Driver Shafts – 2021 Buying Guide
last updated:
Jul 06, 2021
The way you start the game is the way you'll play the game, so having the first swing off the tee box as successful as possible, means increased self-confidence and motivation to keep the tempo.
So, every element of your swing counts. Including the driver shaft.
We put together a list of the best driver shafts on the market so you don't have to whittle things down from 100's of options. Take a peak at our reviews and then test one of the 10 options we've spent hundreds of hours testing ourselves.
In a Hurry? The test winner after 34 hrs of research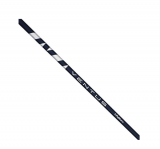 Fujikura Ventus 6
Why is it better?
Tour-inspired profile with tightest shot dispersion
Low torque and ultra-stiff tip profile
Made from Pitch 70 Ton Carbon Fiber and 40 Ton bias layers
Ultimate stability, control, low spin, and long distance
VeloCore technology promotes center-face impacts
In a
Hurry? Editors choice: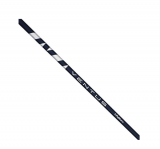 Test Winner: Fujikura Ventus 6

43
Researched Sources
92
Reviews Considered
34
Hours Researching
23
Products Evaluated
Model
Materials
Features
Compatibility
Value
By Default
Top Rated Driver Shafts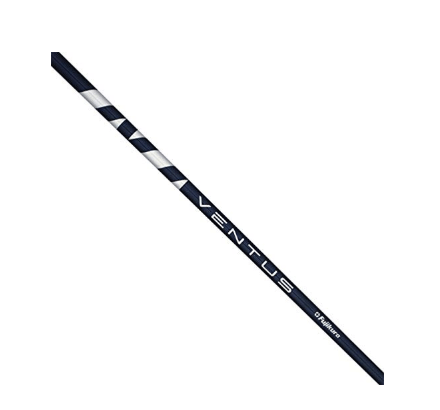 Tour-inspired profile with tightest shot dispersion
Low torque and ultra-stiff tip profile
Made from Pitch 70 Ton Carbon Fiber and 40 Ton bias layers
Ultimate stability, control, low spin, and long distance
VeloCore technology promotes center-face impacts
The most expensive on the market
Fujikura has established itself as a serious competitor and somehow reserved its prime position in the golf driver shafts production with its original Speeder model from 1996 and ever since has been producing tour-proven products that deliver excellent performance. Ventus 6 is the latest series coming from Fujikura, featuring 2019 design and the most advanced technology in this line of products.
Read more
Design Features
The latest piece of technology coming from Fujikura features VeloCore technology which utilizes multi-material construction for optimal stability and maximized MOI of the clubhead. The multi-material construction utilizes ultra-high modulus Pitch 70 Ton Carbon Fiber and 40 Ton bias layers. The reason for utilizing Pitch 70 Carbon Fiber comes from the research that claims that it is 150% more stable and stronger than T110g. It is inspired and designed for advanced and tour players as it features the ultra-stiff tip profile.
Performance
The way this golf driver shaft is engineered delivers much tighter shot dispersion in order to achieve a greater speed of the ball, and this particularly refers to off-center shots. As it has an ultra-stiff tip, there's a huge amount of energy transfer from the tip section to the driver's head and thus increase the velocity and the smash factor. The way it is made promotes consistent impacts, tightening dispersion and much higher control. As a result, the MOI gets maximized as the ball speed increases too, by reducing the twist at impact.
Cost and Value
This brand new model coming from Fujikura is currently the strongest one that you can find too. This offer comes with TaylorMade adapter but the company is ready to allow additional customization regarding the length and other specifications. And when it comes to the price, it is probably the most expensive on the market today too as it is the strongest. The premium design will serve its purpose if you can afford it.
2

. Mitsubishi Rayon Diamana +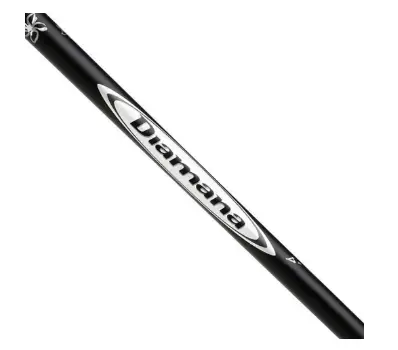 The latest generation of the popular Diamana series
Two available profiles S+PLUS and D+ PLUS
D- profile features tip-stiff profile
Extra flex for impeccable control
Not for beginners and high-handicappers
Diamana is one of the most popular series and some of the best driver shafts made by Mitsubishi Rayon belonging to the high-end category. Diamana Plus is a continuation of the previous two generations, which according to Mitsubishi, represents the best of the two models, i.e., it combines the manufacturing techniques from the 2nd generation and the materials from the original model. What golfers get as a result of this combination is a smoother feel and improvement in the launching conditions, which together with the progressive torque system make this model a superb product. Below you'll find some more information about the design and the performance of this model.
Read more
Design Features
There are two color choices, matte black, and matte blue which look attractive and stylish and which resemble the second generation with the flowers near the grip and the Diamana logo stretching along the driver shaft. When it comes to the feel, we'd say it is rather stiff, but stable and it is predominantly suitable for golfers with strong swing speed. This generation Diamana Plus comes in different weights which range from 64g to 102g. Within this model, there are two profiles, S+ PLUS, and D+ Plus.
Performance
S+PLUS profile is smoother with balanced stiffness at the two ends, being slightly stiffer at the mid and the butt section for enhanced feel and stability. D+ PLUS profile is more tip-stiff with a firmer butt section. It delivers consistent lower launch and less spin. This is the formula that brought Mitsubishi great success and it will bring much fine-tuning to advanced golfers who exhibit more control in their swings.
Cost and Value
As stated above, this golf drive shaft is one of the most successful Mitsubishi driver shafts and it has been greeted with very positive feedback. As this is their latest model and one of the most popular ones, it does come with a price tag that is above the average. However, it is designed to appeal to advanced golfers with steady control and refined feel, so for the purpose it has, it is a great value for the money.
3

. Matrix Ozik X5 White Tie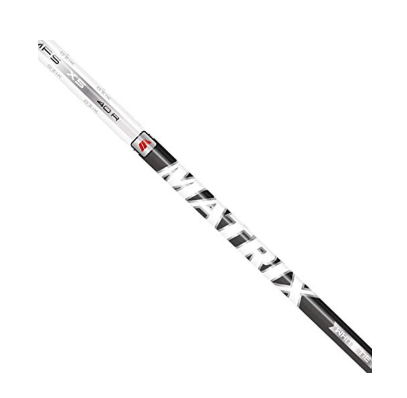 Smooth feel and accuracy
High launch and moderate spin
Comes with Golf Pride Tour Velvet 360 grip
Golfers can choose their flex and the type of driver
Customization per request
Not for low-spinning launches
If you are familiar with Matrix driver shafts, then you must have heard about the MFS (Matrix Flight System) golf driver shafts that come in three series. These 3-series include the low-spinning Black Tie (M5), Red Tie (Q5) and the one that is our featured model on the list, the high launch with mid spin, White Tie (X5). The upgrade of the three series came as a result of the input gained from tour-players, advisory staff and designer experts, so this time they are characterized with lower resin and optimization of the launch characteristics of each of them, and at the same time differentiating them.
Read more
Design Features
White Tie driver shaft is all about high launches, and that is the problem of many golfers who are struggling to have the ball airborne with high speed and long distance. It is the most lightweight from the three and its stiffness profile is designed to produce increased tight dispersion, enhanced feel, and low spin. The 50 XS model features amateur, regular and stiff flex, weighing from 53 to 57 grams with torque degree from 4.2 to 4.1 accordingly.
Performance
Improved design of this golf driver shaft means improved stability which doesn't sacrifice the smooth feel, the feature that makes this model the most popular. The purpose is to create a high launch with a spin which is low to moderate, achieved through the softest butt section in their lineup with medium-firm tip and midsections. The golfers who will benefit the most from these driver shafts are those that have a smoother tempo who look for slightly higher launch without too much spin.
Cost and Value
According to golfers, testers, and experts, the White Tie golf driver shaft is the one that delivers greatest feel and accuracy. The actual offer includes availability to customize it upon request and adapter for your driver brand and model. It also comes with Golf Pride Tour Velvet 360 grip. The price is fairly high, however, it is the latest design and it offers very good quality.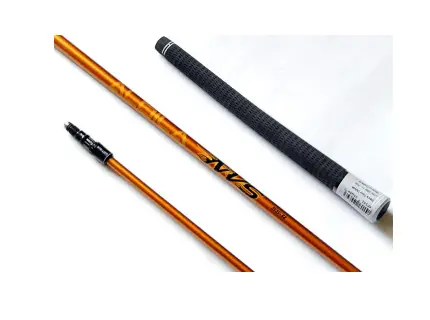 It delivers consistent shots and enhanced feel
Softer tip-section for a higher ball flight
Mid kick point and 4.4 degrees torque
Available weights from 47 to 76 grams
It won't meet the needs of tour golfers
Aldila is a brand which is one of the most prominent in producing various models of golf shafts and it has a wide array of products made to fit any driver type. Plus, with Aldila golfers can often opt for custom fit and personalized use, making the company one of the best. When it comes to their new series, Aldila NV Green and NVS Orange are the most popular after-market shafts. The reason for this lies in the advanced technology developed by Aldila and the broad choice of selections developed for all golfers. We have selected NVS Orange which comes with Taylor Made installed adapter.
Read more
Design Features
The NVS Orange Series feature MLT technology which promotes higher ball flights thanks to the softer tip-section. Made from very thin layers of premium aerospace-grade materials, it represents a design revolution which enhances feel and eliminates inconsistency which often occurs when the shafts are variable. The weight options range from 46 grams to 76 grams, the particular model that we have selected weights 55 grams and it is available in A/R/S flex. With torque point of just 4.4 degrees and mid kick point, it will create piercing and long trajectory which is preferred by better players.
Performance
The proprietary NexGen Micro Laminate Technology has transformed these shafts into very playable and responsive products and the materials used with this technology produces very stable and solid laminate void of the so-called 'dead zones'. The installed TaylorMade adapter complements from M1 to M6 drivers and R15 for right-handed golfers and it comes with a standard grip.
Cost and Value
If the description of the product fits your golfing style and your preferences, then the performance of the shaft will definitely surpass your expectations. It is made to fit those drivers that feature high price point, so naturally, it comes with a high price point itself. The quality and the performance are indisputable, so it's up to you to make the choice.
5

. Graphite Design Tour AD BB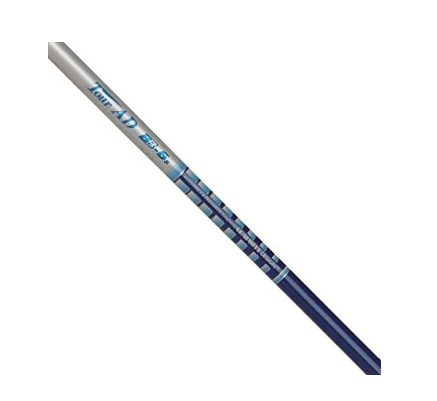 Unsurpassed distance, velocity and accuracy
Gradual stiffness achieved through its proprietary technologies
Material Stiffness Technology delivers feel and performance
European Tour and PGA validated
Graphite Design has been among the leaders in driver shaft production, always delivering superior quality and design for impeccable performance. The products are designed and manufactured in their factory in Japan, and all their products feature state-of-art design and perfection. This golf driver shaft, which was nicknamed "Blue Bullet" is designed to deliver low ball spin and low to mid launch angle.
Read more
Design Features
This model is made from superb, aerospace-quality 50t carbon-fiber materials by utilizing DI technology in the tip section of the product. It is characterized with gradual stiffness from the tip to the mid-section which leads to greater kick point which in turn yields lower launch angles. The final outcome that golfers can see is tighter dispersion and faster ball speed.
Performance
The manufacturer claims unsurpassed fell and increased stability thanks to the Composites Material Technology, and indeed, golfers who have used these driver shafts claim that it fully matches the description. The unique way of manufacturing the graphite thanks to the Material Stiffness Integration design and technology, make it stout and sturdy, but at the same time to deliver various flex for all flex types.
Cost and Value
The unique and revolutionary design with patented technologies and the usage of advanced materials make Graphite Design a leading company which stands out with its scientific approach into the manufacturing process. Tour AD BB is an existing proof for all the effort that the company has made to make one of the most accurate golf driver shafts on the market. However, this perfection in the design comes with a price, and in this case, the price is very high.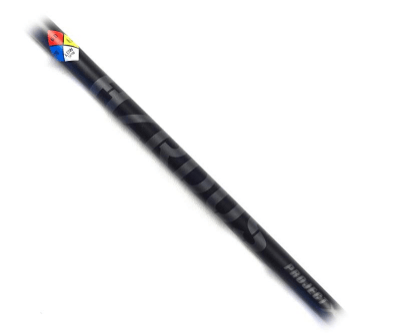 Designed to meet the needs of advanced and PGA golfers
It provides accuracy and low spin
Stiff flex with a bit of a kick to decrease the unnatural hard feel
Excellent black matte design
If your swing speed is not strong enough, you will easily lose control
Project X has long been into producing iron shafts and it has been pretty much successful in it, however, its HZRDUS line made a twisting turn into creating a line intended for the driver range. This model, HZRDUS Black is made much stiffer and stable in order to meet the needs of those golfers with aggressive and fast swings. This line offers four tour options, Yellow, Red, Black and T1100, however, the model that we will closely look at is the Black one. Read below to get an insight into its design and performance.
Read more
Design Features
The design is striking and the black matte finish with the grey logo across this driver shaft makes it look sturdy, stealth and impressive. As its purpose is to deliver more aggressive swings, it creates a stable feel and enhanced control. Even though it is designed to provide low launch and a low spinning shaft, it does deliver a bit of a kick so that they feel gets smoother. When it comes to the torque on the 65 it is 3.2 degrees, while the 75 has 2.9 degrees.
Performance
What golfers are most likely to get from this golf driver shaft is excellent accuracy. Maybe not that much distance, however, the accuracy is its hallmark. The best results will encounter those golfers who boast high speed, transition, and tempo and who are looking for lower launch and spin with a high emphasis on accuracy and precision.
Cost and Value
It has been a choice for PGA tour players and many golfers who boast having high-speed swing can take advantage of owing Project X HZRDUS Black. Since you can customize, make sure that it fits your style as the driver shaft isn't cheap and all. But if you do decide to invest in it, you are going to have a good product that will last.



Designed to appeal to mid-handicappers
Improved feel and impeccable control
It is a combination of mid-torque and high launch
Good value for the money
It won't meet the expectations of golfers with a high swing speed
It has been considered to be the most common and easiest to find golf driver shaft by many golfers today, and its relatively affordable price makes it one of the most underrated products on the market today, however, once you get to play with it you will most probably drastically change your opinion. That's the reason why it has been one of the most popular ones though. The lightweight design and the added 'Speed Coat' make it very playable and as it is one of the most favorite among mid handicappers.
Read more
Design Features
ProSeries driver shafts have been a real success for Grafalloy and the blue and red series both feature the proprietary technology called Speed Coat which makes them much more lightweight compared with the older generation with considerable speed effect. This coating system allows golfers to enhance the speed of the clubhead by eliminating the weight and adding a coating that reduces the drag and the resistance. The color and the overall design are more than impressive and both, the red and the blue series have a 'charcoal' effect on them.
Performance
We have selected the Blue Series driver shafts for our buying guide but we'll say a word or two about the Red one as well. The Blue Series weights from 57 grams up to 76, but the selected one featuring 65-grams represents the ideal mix of control and high trajectory for mid-swing speed golfers. The torque of the regular-flex shafts is just 3.2 degrees, while the low kick point results into high launch angle. Compared to the Blue Series, the Red Series is designed for golfers that have a stronger swing speed who are looking for low speed and penetrating trajectories.
Cost and Value
Many golfers and experts consider this driver shaft to be highly reliable and consistent with more than expected increase in speed which automatically results in a long distance. It's no wonder why we consider it one of the best driver shafts on the market. The price is more than a competitive one, and if you compare their performance with the other similar ones that are sold within their category, this a real bang for the buck.
8

. UST Mamiya Proforce V2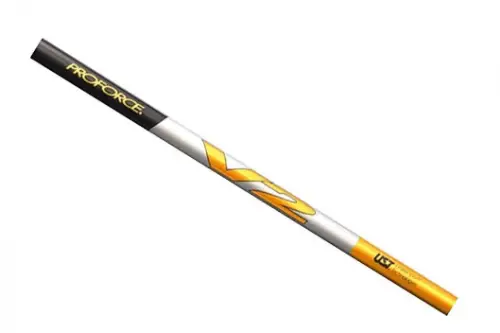 It features long parallel butt design
Both aggressive and smooth tempo golfers can benefit from the added control
Stiff Tip Technology yields more spin control
Recoil Technology increases the velocity and the distance
Tour players won't find it challenging
Those of you who have been following golf happenings, tournaments and everything related to golf, surely remember the black and yellow V2 driver shaft version is improved with the utilization of the latest technological advancements and it is intended mainly for players who are looking for medium ball flight, superior control, and increased ball speed.
Read more
Design Features
What is significant to mention about this upgraded driver shaft, is the long parallel butt design which enables golfers to have greater control regardless of their tempo. The technology that has been used in the manufacturing process is called Stiff Tip Technology which, obviously, features stiffer tip and allows golfers to exercise more control with every impact. There are many varieties to chose from, the one selected is 8F4 which has a stiff flex with very low torque of just 1.8 degrees, and it weighs 86 grams.
Performance
The Recoil Technology in the driver shaft delivers maximum spring effect in the walls of the shaft, increasing the energy transfer to the ball which results in greater speed and distance. It has low to mid launch, and if played with the right balls, it can deliver optimal velocity which will result in achieving further distance.
Cost and Value
If you have ever played with UST Mamiya then you'll notice the change in the construction and the feel, as this golf driver shaft has been designed to bring a fresh wave of modern days golfers' performance. It is obvious that the company didn't have the touring golfer in mind but the average one and therefore offered a modest selection of materials and decent performance which needs some more improvements to be taken to a tour level. Yet, the performance is excellent and the best thing is the fact that it has been sold for a lower price tag compared to its competitors which makes it a great value for the money.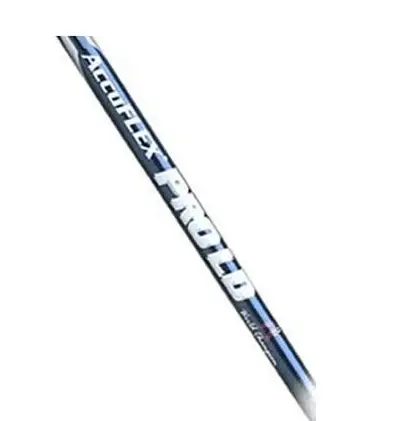 Designed to deliver much more speed and distance
Award-winning design and winner in two championships
Lightweight with an unbelievable kick
A great combination of consistency, feedback, and feel
Older model and very long
As this buying guide is designed to meet the needs of golfers with various skills, with this driver shaft we are focusing on golfers who need more forgiveness and a lot of kick from the shaft. It is also one of the lightest driver shafts in the category, allowing more speed and more distance to golfers with slower swing speed. With its 50 inches, this is also one of the longest ones on the market and the award-winning design made it claim 2 world long drive championships. So, if we caught your attention, read below to find out more.
Read more
Design Features
There are many features that single this product out. With its 58 grams, it is also one of the lightest golf driver shafts that belong to the distance series. It delivers mid to high ball flight with explosive speed and superior transfer of energy. Even though forgiving, the flex ranges to stiff and extra-stiff, with a torque rating of 3.5 degrees, allowing greater velocity and many more yards. This model belongs to the limited edition 2014 Pro and it has been part of the golf bags of many pro golfers.
Performance
The versatility of this model makes it suitable for golfers of all skills, as it comes with A flex to X flex. The amazing blend of consistency, feel and feedback deliver an explosive feeling when the clubhead interacts with the ball. Having said this, its hallmark is undoubtedly the ability to produce more speed. It is suitable for all size heads, including the oversized 460cc.
Cost and Value
The total length, including the driver, totals 52 inches making this a really long driver shaft. So, if this is what you are looking for, this is one of those timeless designs that will provide you with maximum playability if the size meets your needs. Plus, this is one of the most reasonably priced models that offer excellent value for the money.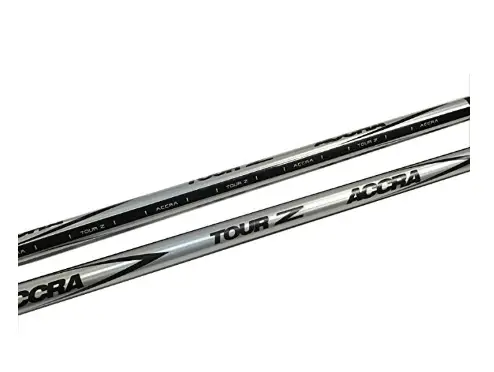 Enables golfers to increase their launch without increasing the spin
Increased stability and smooth energy transfer
Low torque makes it stiffer and provides more control
Comes with installed Golf Pride Tour Velvet 360 grip
Customization per request
Even though companies are restless in finding and designing new products with the best of materials and technologies, some designs seem to never get out of fashion as their performance and workability is spotless. Such is the example of Accra New Tour Z, which is not as new as it sounds, however, it is still among the most favorite golf driver shafts that average golfers pick. The offer comes including a grip and an adapter for your driver, so read below to get to know about it.
Read more
Design Features
Tour Z has been the most popular lineup of driver shafts that Accra has made, and even though Tour Z has a successor now, this model is as popular as it was when it was first launched. This model was a throwback to the Accra SE series which found their favor among the tour players back in the time. This model, though, has incorporated a constant taper design which enhances its stability with a very soothing energy transfer.
Performance
This is a low spin driver shaft with a highly responsive tip section which helps to increase the swing speed and the draw bias. We mentioned >stability and controlled spin and that is achieved by the low torque which adds on more stiff feel. This, however, allows golfers to play aggressively without worrying that they will have the ballooning effect or increased spin. Shortly said, it is a superb blend of power and stability.
Cost and Value
Sometimes, the year of production and the technology used don't play a big role if they are not able to deliver the desired effect and the expected playability of the driver shaft. The same refers to the other way round. This model is enough confirmation that even though it is a bit outdated, it is still popular among golfers and due to this it has a fairly high price point. With the purchase, you'll get Golf Pride Tour Velvet 360 grip and in case you have a request, you can have customized specs.
Criteria Used for Evaluation

Model
The technology is progressing with lightning speed and with it, there are many products that have sparked up thanks to never-ceasing development and perfection. This refers to every technological sphere and nothing less can be said about golf shafts. If they were just regular shafts in the past, without much difference among the models, the ones produced in this century feature increased the sophistication and unthinkable development. And the speed each new model is launched on the market is even more impressive. Approximately, there is a new launch every year and a half which is more than impressive. Therefore, we think it is important to value the model, i.e., the generation of the particular lineup that the company has made. The highest scores within this criterion have those shafts that have been just launched or represent the latest addition to the company's range of products.

Materials
When it comes to materials, the choice is mainly limited to two types of materials, steel and graphite. However, as the technology has progressed, steel shafts are getting more and more excluded from the drivers, and generally from all the woods, and their use is limited to irons. This means that the only available choice would be the graphite ones, however, graphite has many variations and the companies are working on research and development in finding better and more durable types of graphite. Graphite is actually carbon fibers that come in sheets that are called flags and which are rolled together so that they create a hollow shaft. The reason why graphite is taking over the steel is its lightweight and produces a variety of flex. The best product on our list is made from 70-ton carbon fiber and 40-ton bias layers which make a much more durable combination and it is the strongest on the market nowadays.

Features
Every single product has some unique features that make it different from the other ones within the same category. These characteristics describe what the product is and what you can expect from it. When it comes to golf shafts we paid attention to several features.
The focus was mainly directed to their design and what impression they leave on the course because like it or not, that's what people pay attention to. Next is the flex they offer, and if a model offers a wider range of flex, that's, certainly, better for golfers who will have the chance to customize their style with the shaft. The torque degree, which correlates with the stiffness of the shaft, was also observed, as that is an indicator of the overall feel and performance. Also, we valued more those shafts that offer a greater variety in the kick point, the weight selection, tip section and butt, and tip diameter. And finally, the availability to select a brand-specific adapter sleeve for golfers' driver and the possibility for additional customization added more score to the products regarding this criterion.

Compatibility
This refers to the ability to use each shaft with any existing driver without causing any damage to the driver or to the shaft accordingly. Some models are more versatile than others, and especially name-brands have their unique design that requires a specific adapter to provide a better fit. Some models as you could see offer golfers to make the selection with the purchase, while other models lack this opportunity. Therefore, the ones that include more convenience are rated higher, compared to those that have limited choice, or no choice at all.

Value
This is one of those criteria that matters, and when it comes to these products it can have a decisive role. The reason for this is the wide gap between the most inexpensive and the most expensive ones. We have included products that represent good value for the money, however, the price point of the most expensive ones is higher than the whole driver.
Therefore, the advice that golfers often get is to determine their swing speed, their needs, and their prospects before they decide to invest their money in after-market shaft. That way they will be able to get what they really need for their individual performance and will save some money too.
Frequently Asked Questions
q:

Do I need to have a special fitting when buying a driver shaft?

a:

Fitting is crucial because as the swing changes and players play differently, thus the shaft is not going to provide the same result as somebody else's. That's why many manufacturers today insist on fitting and getting the best set up for individual needs.
q:

I have replaced the existing shaft with a new one, however, my swing speed didn't improve, even though I read that it helps golfers to improve their swing. Do you have any idea why?

a:

While all these products have been designed to enhance golfers' performance and help them lower their score, they aren't a magic wand that will miraculously change the way you shoot the ball. It takes dedication, training, and willingness to have a successful improvement in the swing speed and the shots you take.
q:

What is flex and why does it matter?

a:

Flex is actually deflection that occurs when swinging the ball and in accordance with your swing speed you will have to choose the particular flex. There are five types of flex available today, Regular ( R), Amateur (A), Ladies (L), Stiff (S) and Extra-Stiff (X).
Subscribe to our Newsletter