Best 5-Woods Reviewed
In a
Hurry? Editors choice: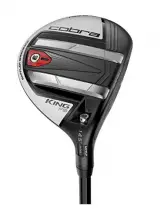 Test Winner: Cobra F9 Speedback

The 5-wood
fairways
are considered to be the most suitable for golfers trying to reach up to 240 yards. Also, when looking for the right 5-wood you should consider your swing speed and what aspect of your game it will be used for - are you going to replace your 3-iron, maybe for off tee shots or to hit shots from the rough?
These fairways tend to provide more consistent, more solid and off the tee shots. According to golfers who already use them, they make it easier to hit due to the shorter shaft and the more loft.
Before we introduce to you our choice of the best 5-woods on the market, we will just emphasize that in case you're facing constant failure to produce long shots with your 3-iron, read this article to find out why it would be great to replace it with a fairway.
Standout Picks
Criteria Used for Evaluation
Accuracy
Accuracy is very important for golfers, and all manufacturers are well aware of this fact. It is never easy to be accurate when you are expected to hit about 200 yards, and that is the reason why many golfers replace their 3-irons with woods since woods are easier to control and hit. The wood is the one that actually plays a crucial role in the control of the ball flight, so, when considering to buy a new 5-wood, always be careful to have one that is claimed to provide great accuracy, such as the ones that we have on our list.
Durability
You don't buy fairways every other day, so when you decide to invest in a golf club, it should be a club that is going to be used for a longer period of time. As with other clubs, fairways are actually designed to last long, and especially if you have already found the one that lets you stand out with distance and speed, then you wouldn't like to feel disappointed if it breaks. Saying this, we have to admit that it is true that trends change, as manufacturers seem to be restless in developing newer technologies, but anyway, the fairway must be durable enough to allow you to choose when you will be willing to replace it. So, we were very careful to choose the ones that are highly-ranked considering this criterion and at the same time, we scrutinized the materials that are utilized in their production. It is evident that we have selected materials which are of high or premium quality, and they offer the players reliable performance.
Speed
Whether hitting the ball off the tee or the lie, the main role of the wood is to make the ball achieve explosive speed, straight trajectory and reach expected distance. Even if you are a beginner or a recreational golfer, the type of wood that is adapted to your level is expected to help you achieve speed and distance. So, when swinging, the fairway should enable you to prevail good control over the club and the ball. The newer fairways tend to be manufactured with technologies that move the center of gravity a bit lower, thus improving the swings and shots.
Having said this, it wasn't viable to personally test the clubs, however, the buyers' comments and the experts' opinion were a valuable source for getting an insight into the performance of the fairways and rank them accordingly.
Features
When we talk about features, we mainly focus on the forgiveness of the fairway. This feature is a must for the beginner and recreational golfers. However, many tour players do opt for more forgiving clubs which was particularly enhanced with the development of the most sophisticated technologies that made tour features and forgiveness meet in a club. If you have paid attention to the review of the products, you must have noticed that most of the high-end clubs blend these two features together. So, we valued highly those woods that offer forgiveness and distance at the same time.
10 Top Rated 5 Woods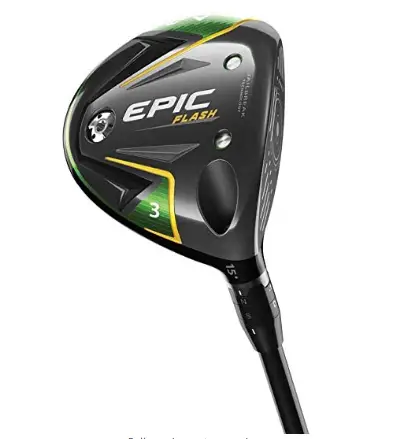 What is your priority when deciding upon buying the right fairway wood for your game? If it is a state-of-the-art technology, we might have found exactly the one you'd be happy to have.
The well-known brand Callaway has replaced the 2017 Epic fairway with the latest 2019 Epic Flash fairway. And if you thought that artificial intelligence is used for computers only, Epic Flash is the proof of having it utilized for perfecting the golf clubs too. This technology was utilized to give a maximum performance of the game since the clubface offers increased ball speed, excellent impact load and easy launch for optimized flight.
Read more
Features
Callaway Epic Flash model boasts perfection in terms of better ball speed and a longer distance. The technology Flash Face is what differentiates this product among all the other 5-woods on the market. This technology, in fact, creates a wood face that enables better speed and a longer distance. Also, there is a combination of a Forged 455 Carpenter steel construction and Face cup which influences the ball speed, and consequently, the distance on off-center hits. Two bars are incorporated in the inner part of the clubhead, causing increased impact load on the wood face to improve the ball speed. The butt-section of this wood is made of Aluminum Vapor Coated Fiber which adds stability. Another specific of this fairway is the OptiFit hosel which is lighter than the previous versions. And finally, we must confess that Callaway's Epic Flash looks great having a modern outer design.
Performance
This 5-wood makes the launch easy and high, enabling a long flight. It is probably the most suitable for mid- launch players with mid-low spin, offering enhanced stability and control. The EvenFlow makes shaft load being transferred through the swing while enabling the maximum release of energy at impact. So, this powerful energy flow gives a "smooth" feel, thus influencing greater distance. The overall combination of optimized materials and the design and the color are greatly suitable for aggressive golfers who seek improved distance and playability. Also, it is characterized by excellent forgiveness. The "steel face" produces a volume that is moderate, giving crisp metallic sound.
Cost and Value
To be honest, this product is expensive, but it is absolutely worth buying. Being a top-rated 5-wood, which incorporates the latest, cutting-edge technologies, patented to maximize performance, durability, and feel, it will captivate you with its perfection. Even though it is designed to appeal to more aggressive, fast-swinging golfers, we would recommend it to any player who simply wants to achieve better results.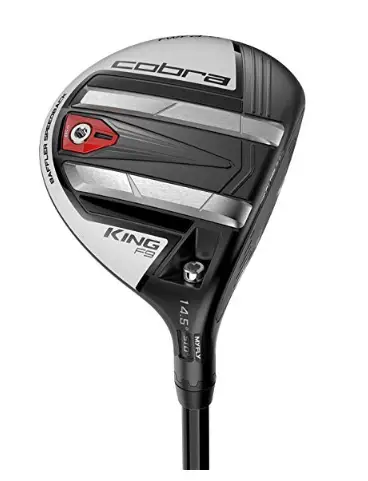 Golfers who like seeing the ball fly straight and far should consider buying this fairway since it is all about reaching a long distance. It is very easy to hit straight plus it keeps the flight stable and steady. F9 is made from a combination of some of the most innovative technologies developed by Cobra, which ultimately takes you to one of your best-golfing experiences. This product is currently one of its kind thanks to the CNC Precision Milled Face technology. This is not a classic 5-wood, but rather a 5/6 one, with 18.5 degrees and a turf interaction which is quite impressive.
Read more
Features
Thanks to the advanced driver technology, they seem to have achieved an overall improvement of the game performance, successfully combining the aerodynamic shape of the club head, having the CG lower and deeper. The precision milled stainless steel 455 face makes it the thinnest face that Cobra has made in a fairway, promoting speed and distance. A 360 aero technology is used to reduce drag by using polymer crown and titanium- sole trips in a position relative to airflow direction in the area of the club head. This fairway is also designed to provide a higher launch and better forgiveness with the Ultralight Carbon Fiber Crown, as well as having MyFly8 and a Smart Rail 8 in order to maximize distance. When compared to titanium crowns, this carbon crown saves about ten grams of weight thanks to the carbon fiber which covers a 12 % larger area.
Performance
This 5 wood fairway is all about achieving a maximum distance and speed, hence the name. It has a very well combined efficient aerodynamic features achieved by maintaining the CG at a low level, making the club head deliver a reduced drag and maximized club speed. And although many manufacturers claim they have a fast face, Cobra's is actually CNC milled which enhances the speed of the ball. In terms of performance, this face significantly influences consistency while Speedback technology improves launch and increases distance. MyFly 8 and Smart Rail-8 allow for adjustable loft settings so that any golfer has the possibility to fine-tune the game in accordance with his/her needs.
Cost and value
Cobra F9 Speedback is every golfer's dream and everyone is likely to appreciate having it in his/her bag. The materials and the technologies used to manufacture this product guarantee quality and durability, making it totally worth the money. Remember the steel face, aerodynamic shape, the carbon crown, the precise computer polishing- all provide more consistency and a higher launch- and therefore making it a good buy.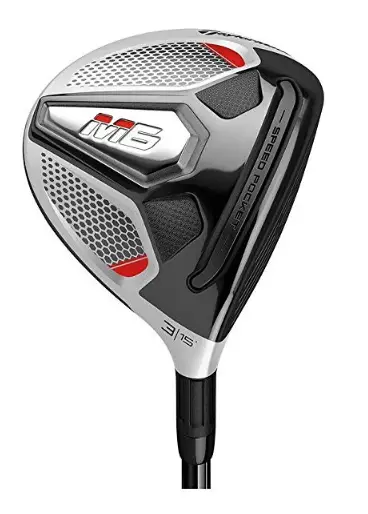 This brand is well known and highly appreciated among golfers, but still, when a company launches a new line of products, it is always a good idea to take a better look at what they offer. This fairway by TaylorMade has great forgiveness and great power. Its crown is carbon- composite, expanded and thinner, a design which actually saves 9 grams of weight, relocated from the crown low along the perimeter to make it more forgiving. Take your time to go through the features we reviewed for you and we hope we will help you decide if you'll join this product in your equipment bag.
Read more
Features
This model features C300 steel, Twist Face- curvature of the face which golfers find it to be a revolutionary feature as it is designed to decrease side spin and improve straight shots. Its head design has a deep face, large carbon crown, and it provides excellent playability and an optimal distance. The solid steel frame for the M6 fairway is designed with the technology called Twist Face, so it nicely combines extraordinary forgiveness, feel and distance. Also, it has a Speed Pocket slot on the sole, set to provide a better ball speed down on the face, which contains thermoplastic polyurethane.
Performance
This 5 wood benefits the Twist face technology to improve the direction of the initial launch and manage the spin level for straighter ball trajectory. It has more advanced slot flexibility and a greater COR area, while off-center performance mainly on low strikes is now better. Also, it has a flatter TPU slot just to provide a better turf interaction. The forgiveness of this fairway is mainly achieved through the Inertia Generator which holds a great amount of mass within its aerodynamic sole and it helps achieve a better speed while retaining maximum forgiveness. TaylorMade did a good job with this fairway regarding the sleek looks, large address profile, and face.
Cost and value
Some might find this non- adjustable fairway with a fixed hosel a bit pricey, but you really need to take into consideration the complete technology and design of the product before coming to a verdict. The combination of the head setup and the carbon crown has achieved the right position of the CG. And not to miss this- if you have found the previous version of this wood right for your performance, but still want to upgrade your game with a new fairway, then this one justifies the cost and you will love it.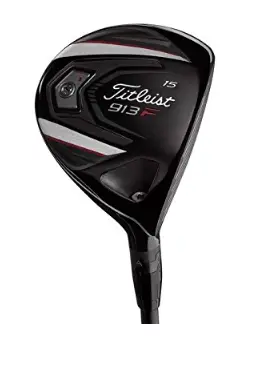 Titleist has always been considered classy, and as such it has made its way to many tour bags. The 913F is actually a newer, improved version of the 910F, which was more appealing low handicappers. The newer fairway which features a bigger head size with a faster and larger sweet spot and a 157 cc head, making it way more forgiving. The 913F compared to 910F offers improved speed and less spin, and the testing shows that golfers might find the improved distance to up to 6 yards. So, let's take a look at what other features this model has.
Read more
Features
The classic shape of the head which includes a patented hosel technology called SureFit Tour allows the lie and loft to be adjusted independently to match your game and swing. It is actually a better, improved version compared to the 910F, as it has a smaller hosel and it is more forgiving as it enables the weight to be moved just around the head. The larger head and the larger face also contribute to its better forgiveness.
Performance
This 913F 5-wood model is designed to offer speed and forgiveness at the same time, providing the right sound and feel. It has a loft that is adjustable in order to tune the launch, speed and flight trajectory. The SureFit Tour interchangeable hosel allows trying different shafts and different lengths in the process of fitting. It is also designed to allow you to match the balance point of the shaft and get the feel you like by fine-tuning the head weight. Even though Titleist was more tour oriented, it seems that the company is trying to get closer to average golfers with the forgiveness and the perimeter weighting of this club. This fairway comes with a great selection of specifications such as shafts, grips, etc, as well as other options for customization to help you reach your best potential
Cost and Value
When looking at the design of this club it is obvious that Titleist fairway is made to provide you with the distance and the height you want to achieve. Also, what we find helpful is that there are certified expert fitters in Titleist who are going to help you get optimal distance, trajectory, and spin rates in order to give you a wood that will do the job for you. Titleist products, in general, have higher price tags compared to the competition, but it is due to the high quality of their products which is utterly uncompromised. So, if the quality is one of your top criteria when deciding what to buy- this is a go-to 5-wood.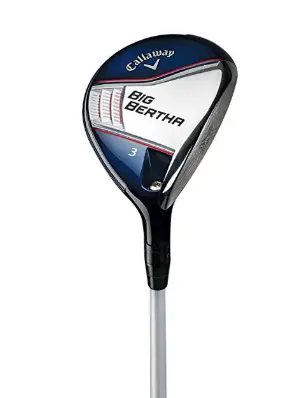 When it comes to Callaway, most golf players might agree it is one of the most well known and appreciated brands in the industry. Their products are (almost) always top rated, which is also the case with Big Bertha Fairway. As advertised by the producer, this fairway is manufactured by the same technology as the hottest fairways in the game- the forged ones. It will give you more speed, excellent control on trajectory and ability to shape shots. Ultimately, you get a longer and more accurate shot.
Read more
Features
One of the most distinctive features is the Hyper Speed Face Cup, created to give greater ball speeds across the face and it is achieved by the lighter, thinner and more robust steel 455 carpenter face for stable playability and distance. Callaway has used an adjustable hosel technology, which is new and advanced in a three-step process. Firstly, you can achieve a 1-degree increment decrease or increase of the loft for optimized spin and angle; secondly, it offers speed shot optimization achieved through the adjustment to a neutral or a draw bias; and thirdly, it delivers more accuracy and maximized distance. Its CG is located nearer to the center, just to enable consistent spin and distance, which is highly appreciated by golfers. A premium shaft coming from Mitsubishi increases the energy transfer while resulting in better speed, a higher launch with lowered spin and a smooth feel.
Performance
The Big Bertha is suitable for customization of your shots having an Adjustable Hosel. Its shaft is a Fubuki coming from Mitsubishi and it is available in three flexes: regular, stiff and senior. The hyper-speed cup, the thinner, lighter and a more robust steel face make it much more performing fairway compared to other woods in the industry and the range. So, since this face is unique, it is able to provide maximized ball speed on every point of contact, making it a preferable option for many golfers. You will be able to customize shots in order to achieve great results on every swing due to its adjustable hosel. The improved internal- standing wave controls the location of its center of gravity while providing consistent launch, spin, and distance.
Cost and Value
We'll go straight to the point when it comes to Callaway products the price is high. But, if you are experienced golf player, would you perform well if you play with a cheap, low-performance fairway? We highly doubt it, so, you really need to be aware of the advantages of this product when comparing its technology and materials with similar, lower-priced options available on the market today.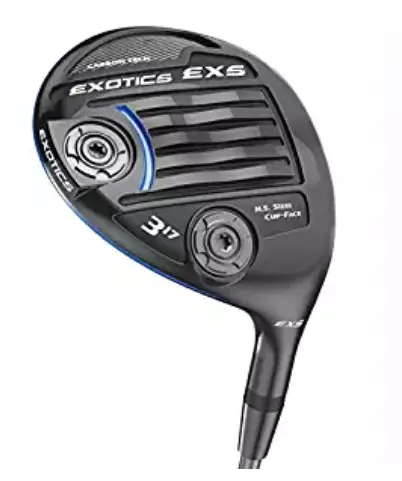 Even though Tour Edge 5-wood has been on the market for a fairly short period of time, the manufacturer has positioned itself among the leaders of high- quality golf equipment, redefining the boundaries of performance in a golf club. Tour Edge produces award-winning products, overcoming expectations of many. This manufacturer has led this fairway to advantage in regard to materials and manufacturing methods compared to the other clubs. Tour Edge Exotics EXS is designed to fit any golfer's game. It has a nice, modern design, being constructed with a combination of the latest, advanced technologies.
Read more
Features
This fairway features Flight Turning System (FTS) settings that allow sole weight to be adjustable and moved along. Its cup face is of hyper-strength, steep, and made of hardened, quench high-density steel, which is designed thinner and stronger, featuring a special heating technology. Also, it has a toe of carbon fiber which allows lower repositioning of the weight. Its face thickness is variable, made by strategically positioned thick and thin compartments, to provide great forgiveness. The center of gravity is positioned near to the face, to reduce spin. Also, it features a slipstream sole, with wide speed channels for faster speed of the club head. Its shaft is made of graphite and Tensei blue combination, making it look sleek and modern.
Performance
The complete combination of technologies that we have already mentioned makes this fairway exquisite among its range on the market. Its careful and detailed design contributes to its great performance. The forgiveness of this fairway is also one of the best, improving the performance of many golfers. Its new Exotic EXS technology is dedicated to performance and helping golfers to improve their game. It will help you achieve distance on every swing and it is easy to swing due to its carbon fiber toe.
Cost and Value
This high-quality fairway is all about enhanced performance, distance, and accuracy. It has been particularly recommended for golfers who have at least some experience in golf. If you have no limitations to your budget, it can be a great investment, even if you are a recreation golfer too. The price is not on the low side, but it isn't the most expensive one as well, so all in all, it is a good value for the money.



If you are looking for a fairway that will give you speed on every swing and a distance on every shot, then D7 is made to meet your expectations, characterized with versatility and playability. Wilson Golf has been on the market for 100 years, designing and manufacturing recreational and premium equipment for golf. Although focuses on reviewing the woods, it is worth mentioning that since 1914 their staff irons have won 61 championships, putting it in the group of leaders in the industry. And this fact speaks enough for the reliability of this brand. They now claim to continue the tradition of success by manufacturing top quality equipment for low and high handicap golfers and this diversity is more than obvious in their Staff edition.
Read more
Features
It has a premium steel insert designed to provide a hot, thin face for increased distance and feel. This fairway is easy to swing and it delivers a fast speed of the club head. It also features a new crown featuring thin cast pockets made to reduce weight. It is produced with new RE-AKT technology, having a carpenter custom face 455, with a hot and thin surface with an insert made of maraging steel. Its clubhead performs faster thanks to the super light design and requires less effort. The sound was improved by the new crown design which dampens sound and vibrations over the club and wedges between two carbon layers on the crown.
Performance
Wilson D7 driver combines the last year's technology Re-Akt in a combination with Superlight Design and the Reactive Face Technology, ultimately providing greater distances and more clubhead speed. The Dynamic Launch Control optimizes launch conditions, depending on the swing characteristics of the different players. It has great forgiveness off the tee. Wilson has invested a loy into comprehensive research on the golf market, having the goal to come up with a high-performance product which will be a match to many golfers styles. So they really came up with a wood that is greatly welcomed by golfers of various levels.
Cost and Value
Given that Wilson has designed this fairway by collecting experiences and suggestions directly from tour players which were seriously considered and implemented in this improved design, we all realize the worth of this club and even though its price is on the higher-end, it is well worth the money.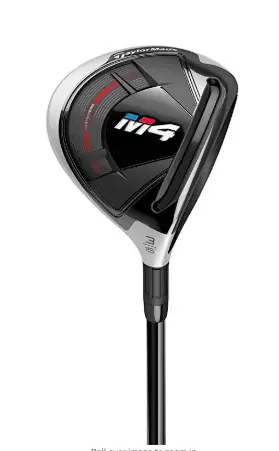 Good golfers say this is one of the best fairways on the market. It is one of the best forgiving ones actually. Also, it sounds better than its two predecessors M2 and M3, it is easy to hit and it is manufactured with a combination of company's best technologies at the time based on experiences shared from users of the previous two models. It is also the predecessor of the latest M6 model that we have included in our list.
This fairway has a performance-oriented design that will make you want to play even more! It has a flexible shaft which is very playable even on slow swings, making the ball explode off the face. It is suitable for all player types who can afford it- be they amateurs or professionals, even beginners can find it playable if they are willing to ultimately make it to the most advanced levels. Our guess is you will like it, as it is easily adjustable to a variety of players as it is very forgiving, and it is kind of a cheaper, but similar alternative to the older brother, the M6.
Read more
Face Insert
This fairway features an ultra-strong face insert, ni-co 300 that optimizes the ball speed. It has a carbon crown of 5 layers which saves 8 grams of weight, creating a lower center of gravity (compared to a steel crown) while improving launch height and reducing the spin. Its fluted hostel does not influence CG location and at the same time, it provides a great sound. TaylorMade M4 5-wood has used a GeoCoustic technology to improve playability it has, while the low profile and the large footprint make the launch easy. Also, the shape of the sole further improves the playability, optimizing the sound and the feel. The inside area of the face is designed with Inverted Cone, which eventually makes this fairway more forgiving.
Performance
This fairway is very forgiving, so no doubt it is a loved club by many golfers. In the previous models, there was a weight pad positioned in the center, which in M4 is now split in two, in order to increase forgiveness. Previously mentioned GeoCoustic design is actually a recessed section on the sole which uses geometry for strengthening the body and improving the sound. Its Speed Pocket seems to be the "engine" that produces speed, especially on low strikes on the face. When compared to the performance of M6, this new M4 delivers as fastball speed as the M6 has.
Cost and Value
Before we talk about the price of this fairway, let's take a look at what the value of the product is. TaylorMade is one of the producers whose name is a synonym for quality. This product is carefully designed to deliver performance, feel and looks. Many golfers like its overall forgiveness, but also the exquisite looks it has. Its silver carbon crown gives calmer look to the wood. When it comes to its price, it isn't as expensive as the one of M6, but it isn't low either, so it is a kind of a perfect balance between playability and cost.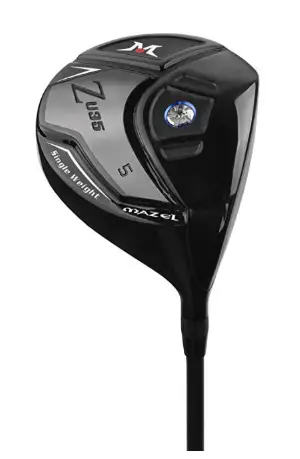 This is another budget-friendly 5-wood that has been much valued by recreational golfers especially due to the fact that it employs really new and advanced technologies. This fairway is the one that can easily replace your 3-iron and help you establish good control over the club. It has an aerodynamic shape and good forgiveness, making those long shots much easier, which are intended to produce great speed and a long distance. Informed decisions are crucial when buying a new club, so take a look at Mazel's features and what benefit it will bring to your game in order to get it improved.
Read more
Features
This is a 5 wood, 18 degrees loft coming from Mazel. It features a sweet spot which is a bit larger than usual designed for enhanced ball speed on low struck shots off the heel, toe and on the clubface. The head shape is aerodynamic which leads to improved impact area and increased forgiveness on the ball launch. It has a trench- speed channel which surrounds the club face, minimizing its thickness to provide better ball speeds for a great distance while retaining a high level of forgiveness. Its casted CUP and PVD face structure influences weight distribution, so this fairway looks exquisite having a great thickness which delivers a crisp sound on every shot, distance and straight trajectory.
Performance
The thinner crown puts most of the weigh lower, thus helping you get the ball flying much easier and perfecting the ball flight. It gives great accuracy just to help you stop missing the green and to be consistent in your long game. Also, this is a high launch fairway wood having aerodynamic club design that reduces the loss of energy on downswing while improving head speed and delivering a better distance. This wood is great for beginners and amateur golfers, and it is also super forgiving. It might not feel very soft, which is beneficial to beginners or golfers with a weaker swing.
Cost and value
This fairway 5-wood has quite a low price tag, at least when compared to the name-brands competitors of its range. Maybe you are not familiar with the manufacturer, but that shouldn't be a reason to disqualify this product. It is overall nicely constructed, having features that will help you improve your game. As it has abundant forgiveness, it will help you find control, balance, and accuracy in your shots. So for the money, you get quite a high-quality product.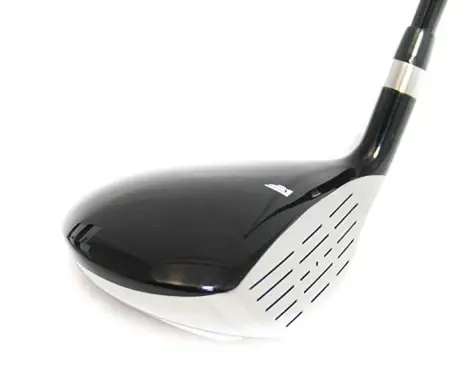 If you are a fan of our site, you have already realized that we tend to include the best products of each category from every budget range, so this one is one of the most preferred fairways when it comes to the budget products. As a beginner, an amateur or a recreational player, you are surely considering to get yourself a 5-wood, so, Founders Club is the one that offers great playability and at the same time will not soak your budget. It is clear that the manufacturer is really eager to promote itself as a reliable choice, so that did a great job in this model. We invite you to take a look at this club and see its features.
Read more
Features
This model is a stainless 5-wood, with 18-degree loft. It has an offset to increase control on the club and a senior graphite shaft with a senior flex and a low torque. Its grip is made of dual material. Its offset is designed to increase the golfer's swing and control while retaining straight trajectory on every hit. This fairway includes the well- known Founders Club rail for improved confidence with each swing. Its grip is made of dual material, it is stylish and well-balanced.
Performance
Having in mind the technology used, it seems like the manufacturer has really taken the best of its design and performance. This fairway is constructed to improve player's consistent hits and to achieve more accurate and high shots from the tee, rough or fairway. The Offset promotes a high ball flight to reach better distance and gain better control. This fairway has a great advantage with its price tag, but it is not a feature that directly influences its overall performance though. What makes it good is the good design and the features achieved for the low price for one of the best 5-woods on the market. Golfers who have already tried it are mostly beginners and recreational players, but it does a good job. It is easy to hit, and at the same time provides a good distance and offers a good, satisfying ball speed.
Cost and Value
We are not talking about premium quality here, as the brand itself is not a premium one, but rather we are focusing on the performance it provides compared to the price tag. Individual users who claim to be beginners and not much experienced in the game find this item very beneficial to their performance, since they find it easy to play with it due to its aerodynamic shape and the design that is promising indeed. So, all in all, we can conclude that this affordable product is definitely overcoming the cost with its value.

Subscribe to our Newsletter